6.48
Based on the hit Capcom game series, this anime follows the lives of new defense attorney Naruhodou Ryuuichi, his mentor Ayasato Chihiro and her spirit medium sister Mayoi as they work with colorful characters such as Detective Itonokogiri Keisuke to save Ryuuichi's clients from a guilty verdict.
Returning series


TV series created in 2016 by Ayumu Watanabe.
The show consists of 1 season and 24 episodes.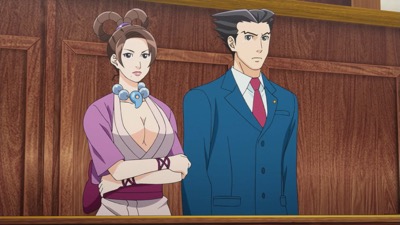 The trial reaches its thrilling climax, with a life-or-death decision to be made: Guilty or Not…
The trial enters its second day, as the nature of a defense attorney comes under question.
The trial comes and goes, and a hugely surprising fact comes to light.
Seasons
Posters
Similar TV Shows