5.59
'Airwolf' followed the adventures of a hi-tech helicopter and its reclusive pilot, Stringfellow Hawke. Airwolf itself was a hi-tech attack helicopter, equipped with cutting-edge on-board computer, surveillance and radar systems.
Ended


TV series created in 1984 and concluded in 1987 by Donald P. Bellisario.
The show consists of 4 seasons and 80 episodes.
Dr. Robert Winchester is a brilliant researcher and a former test pilot who helped design Airwolf.…
Archangel warns String about a zealous government bureaucrat named D.G. Bogard who will stop at…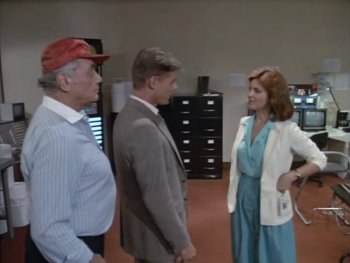 In the midst of it's key part in delivering and collecting a leading American scientist to top…
Trailer
Seasons
Posters
Similar TV Shows