 Summertime fun; wild animal antics; outrageous sports highlights; weather mishaps; vacation… A helicopter drops a car; first-time sky diver; a tractor rolls into the ocean; a preacher breaks… A family dons reindeer antlers for dinner; a snowboarding daredevil tumbles on some rocks; a skinny… Swimming-pool bowling; girl misses pool; dancer gets diploma; groom faints. A man's close encounter with a toilet seat; a toddler has a run-in with a watering can; a failed…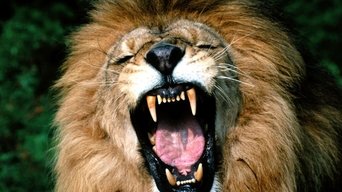 A tiny puppy's great escape; a tumble at the rodeo; a beer belly pregnancy; a state-of-the-art baby… Musical chairs; babies' hairdos; horseplay; birthday surprises. Guest Kerri Strug; gymnastics; shed collapses; swimmers race; female impersonator. Tree-climbing Chihuahua; boxing dachshund; psychic grandma; popping egg. Nine finalists compete for the $100,000 grand prize. An infant's crib escape; a cat's fear of its own reflection; a toddler's first ride on a… A coifed cockatoo; fearful turtles; a bride dunks her groom in a lake. President Clinton greets puppet; iguana-kissing woman; baby's workout; goofy animals. Christmas Boneheads; children's Christmas morning comments; "Twas the Night Before Christmas";… Birthday blunders; child recites "Hamlet"; bored snake; Christmas morning.
Woman rides "flying fox"; hungry dog; wedding mishap; child's recitation. Clips featuring football at its worst; the Bonehead Bowl. Host: Bob Saget. Guests: Al Michaels, Dan… Embarrassing bride and groom moments with newlywed Joely Fisher; a tribute to America's macho men.… Astonishing animals; bathroom surprises. Host: Bob Saget. International home videos; giraffe licks tourists in car at theme park; siblings scared by Easter… Pillow fight at 30,000 feet; commercial parody; bride's dad models bikini tuxedo. Toddlers mess with mom's makeup; "As the Videos Roll," a soap-opera parody. Embarrassing health club incidents; March Madness Basketball Bozos. Cats and dogs. Daredevil in-line skaters; bad driver; stuffed bunny explodes. Animals; polar bear charges tourist; llama spits on grandma; turtle bites diver. Woman gives birth to a puppy; crop-dusted man; woman flosses; toe bikini. Social blunders; belching boy; man drills ceiling; seasick groom. "Full House" cast members join Bob Saget to show video clips. Finalists compete for the grand prize of $100,000.