5.71
NBC is scouring the country in search of the most talented people in America. Tyra Banks is the host. Howie Mandel, Heidi Klum, Mel B, and creator and executive producer Simon Cowell serve as judges. The grand prize winner will win one million dollars.
Returning series


Reality TV Show created in 2006 by Simon Cowell, Ken Warwick.
The show consists of 13 seasons and 311 episodes.
Host Tyra Banks reveals who America chose as the $1 million winner after guest performances from…
The top 10 acts compete one last time, live at The Dolby Theatre, for the chance to win one million…
Only 5 of the previous night's performers will move on to the Finals. Tonight, viewers will have…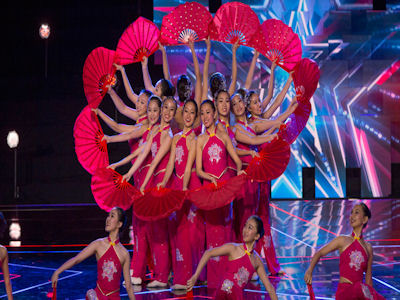 The judges announce the Top 47 acts (one additional act will be chosen on the Today Show).
The first 12 acts of the top 24 perform, including 3 of the 4 judges' wildcard picks.
Six acts advance to the next level; Maroon 5 performs their most recent single.
Seasons
Posters
Similar TV Shows