Trigger-happy CIA operative Stan Smith will stop at nothing to defend everything that makes this country great – from strip bars to that most sacred of American institutions, crack cocaine! Whether he's trading brains with a racehorse or rescuing Roger from bloodthirsty revolutionaries, Stan will do whatever it takes to secure the blessings of liberty in this over-the-top salute to the greatest nation on Earth.
When Steve is selected to sing the national anthem at the Langley Falls Veterans' Day celebration,…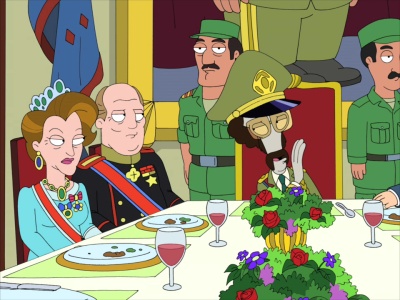 In order to get a promotion at work, Stan has to convince the dictator of Isla Island to sign a…
Steve is left home as the family plan a trip to Boston hoping to locate a college for Hayley. When…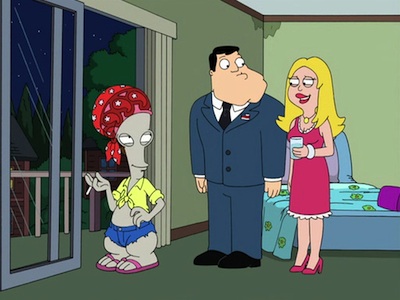 Francine teaches Roger to be self-sufficient so he can get his own place; at camp, Steve and his…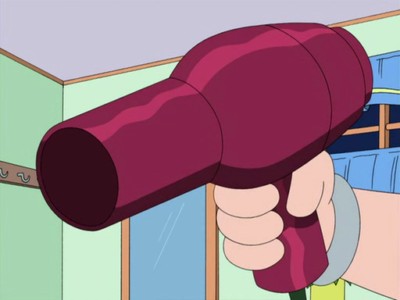 Steve must become the man of the house when Stan re-lives his childhood.
Upset that Francine has let herself go, Stan takes drastic measures when she asks him to renew…
When Hayley goes to a My Morning Jacket concert against Stan's wishes, he crashes the show to bring…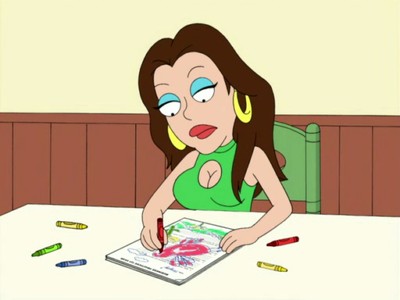 Upset that Hayley no longer wants his advice, Stan decides to prove that she is missing out on his…
When the Smith family goes to church on Christmas Day, Stan is furious when he can't get a good…
When Stan gets told by Francine to get rid of his gas-guzzling SUV, he and Roger hatch up a plan at…
Stan puts down liberal social programs because he thinks they are a waste of money and gives…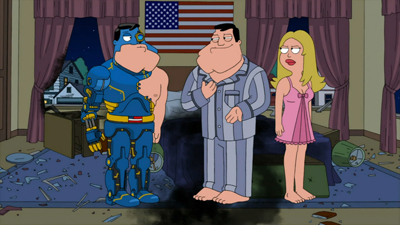 Stan gives Francine "love coupons" for Valentine's Day, but refuses to honor them once he becomes…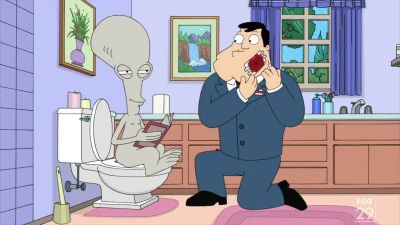 When Stan admits that his heroes include the 1980 U.S. Olympic hockey team, Roger confesses that he…
After Roger and Francine are victims of a mugging, Roger joins the police academy so he can learn…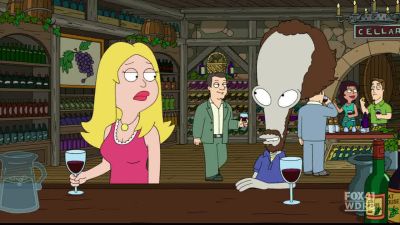 When Roger and Francine go wine-tasting, Roger plants a big kiss on Francine in a drunken moment.…
Roger studies crime scene photography; Stan bullies Steve in hopes of toughening him up.
In preparation for a neighborhood pool party, Stan tells his family to get in tip-top shape. But…
It's Roger's birthday, and he begs to be roasted, but when he ends up devastated by the jokes, he…