Stan offers a reward to the person who can stop Hayley and her old boyfriend from eloping.
Francine and Stan compare parenting skills after Stan creates a clone of Steve; Roger searches for…
Wanting to have the scariest haunted house on the block, Stan comes up with a ''killer'' setup;…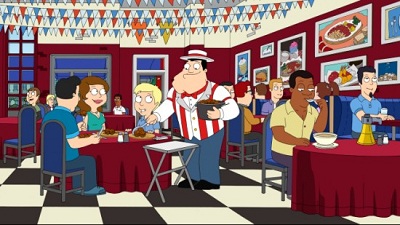 Stan is ecstatic when Roger offers to help him live out his lifelong dream of opening a restaurant…
After an argument between Stan and Francine breaks out, Stan suggests they go see a counselor, who…
It's Thanksgiving in Langley Falls, and as usual, Stan invites his half-brother, Rusty, over to…
If there's one thing that Stan Smith loves, it's a good jury trial. He anxiously awaits his annual…
Despite Francine's warning, Stan gives Steve a gun for Christmas; Steve accidentally shoots Santa.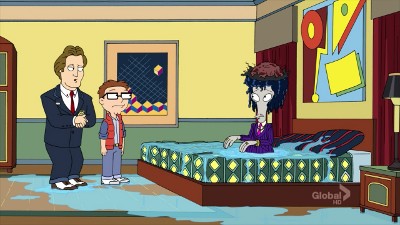 After Roger releases lethal gas into the Smith residence, the family moves into a hotel while the…
Stan and Francine have trouble keeping up with a younger couple's lifestyle.
With a flair for the dramatic, Roger invites Stan to attend one of his acting classes. However,…
After an argument with Stan, Roger moves out of the house and is subsequently replaced. Meanwhile,…
When Steve challenges Stan for family dominance, Stan does everything he can to prove to Steve that…
In an attempt to advance in the CIA, Stan enrolls Steve in the same private school as Senator…
When Steve has trouble crossing over into the "cool kids" social circle, Klaus and Roger place…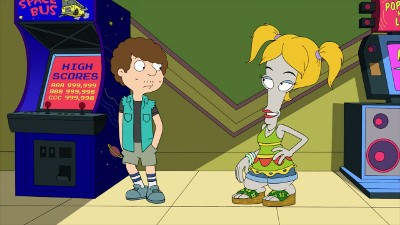 After Snot professes his love for Hayley and gets shot down, Steve and Roger devise a plan to cheer…
Stan and Francine fight over how to redecorate the house. It goes so far that they split the house…
Francine gets a job at Stan's office, which cramps Stan's style and his ability to flirt with…
Bonding with Steve at the zoo causes Stan to lose Steve in the gorilla cage.