Get ready for full-scale hilarity and huge laughs with this all-new collection of American Dad! episodes from the comically oversized minds of Mike Barker, Matt Weitzman and Family Guy Creator Seth MacFarlane. Bulging with celebrity guest voices, including Kristin Chenoweth, Ted Danson, Kim Kardashian, Dean Norris, Mickey Rooney and Uma Thurman, this outrageous assortment finds Stan miniaturized after seeing a shrink, Steve embraces his inner lesbian, Roger crushing on a crash-landed alien , and the return of Jeff from space?.
S12E01 : Roots
7.1/10

(aired on 01/25/2016)Stan sets out to stop a tree that he considers his father from being cut down. Steve realizes he's…
Steve joins the high school water polo team to get girls. Meanwhile, Roger and Stan get a boat.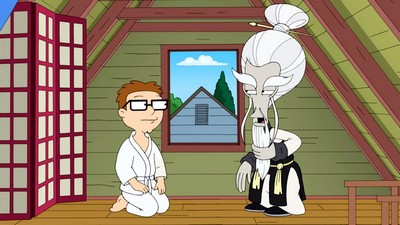 Hayley mentally regresses to a 6-year-old. Steve and his pals get a slow cooker.
Steve goes to work with Stan and discovers the N.S.A.. Hayley decides to let go of being a…
Stan goes undercover as a surfer a la Point Break. Steve befriends a drifter, Hayley might be…
Stan gets Francine baseball tickets for her birthday but is upset when they have a horrible kiss on…
When Stan is given the task of putting together the CIA calendar, Hayley attempts to destroy it.…
Roger becomes a teacher at Steve's school and gets involved with a class of underprivileged kids.…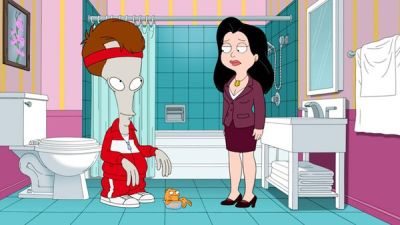 Francine sets out to help news anchor Greg when he and Terry split up. Roger becomes obsessed with…
A haunted Stan traverses a barren Langley Falls alone because a mysterious element has reigned…
Steve and Snot alter their futures when they throw a party for the uncool kids. Meanwhile, Roger is…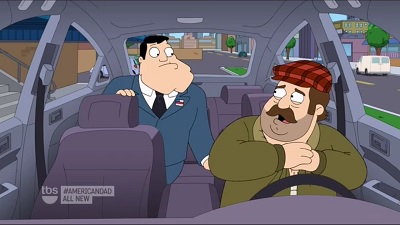 Roger loses his identity after becoming fascinated by a local dentist's wife. Meanwhile, Klaus…
When Stan is on a mission, Francine pretends she's a widow. Steve and his friends play wrestling…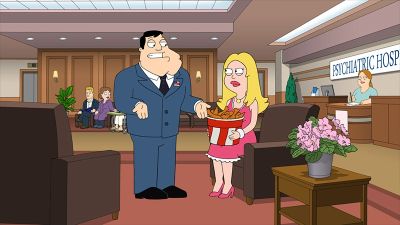 Francine joins Steve and his pals for a live-action role-playing game; Stan opens a Seaworld…
Stan loses his faith after Steve questions everything in the Bible, so Stan takes the family to…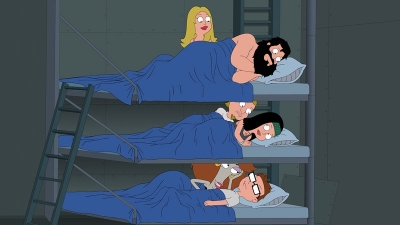 Stan and Francine lose their memories and resort to primitive living on an island; Jeff enlists in…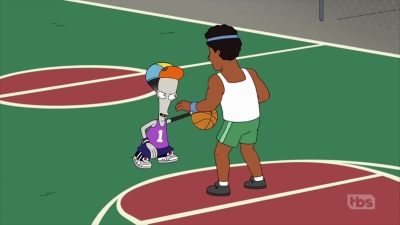 Francine convinces Stan to let Roger play in his basketball league; Steve sings a parody of R.…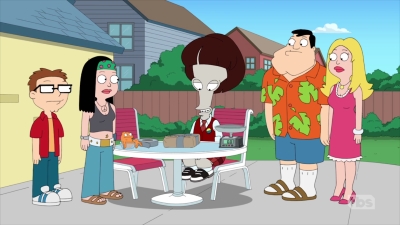 Stan discovers a salt mine in the backyard, but Steve turns out to be the rightful owner of the…
Stan brings President Garfield back to life to teach Hayley about history; Steve joins the school…
Stan goes on a mission to find out who didn't bring a gift to the CIA's Secret Santa party; Steve…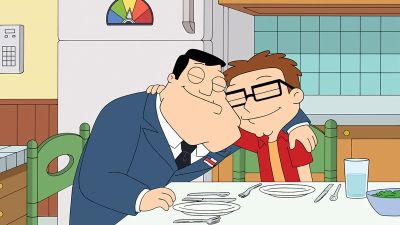 Stan and Steve start bowling for more quality time together; Klaus holds a contest to see whether…
To avoid a suicide mission, Stan must beat Bullock in a DJ battle; Jeff starts drinking psychedelic…