8.21

An anthology series centering on different characters and locations, including a house with a murderous past, an insane asylum, a witch coven, a freak show, a hotel, a possessed farmhouse, a cult, and the apocalypse.
Returning series


TV series created in 2011 by Ryan Murphy.
The show consists of 8 seasons and 94 episodes.
The witches prepare for a final epic battle with Michael Langdon. An old face returns to help with…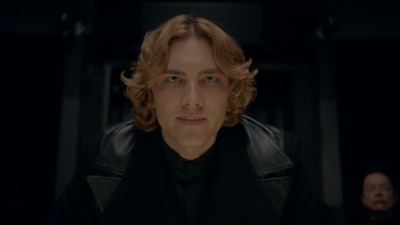 Lamenting the state of society, Mutt and Jeff set their sights on a "brighter" future. An…
After the death of his most trusted advisors, Michael goes on a vision quest to find his place in…
The Monsignor confronts the Devil; Dr. Arden's experiments reach a shocking conclusion; Dr.…
Sister Jude employs a renowned Nazi hunter to gather evidence against Arden; Kit makes a surprising…
The death of a Freak sparks troubling behavior in Pepper; Elsa reveals the history of the Freak…
Trailer
Seasons
Posters
Similar TV Shows