8.88

Level-headed son Michael Bluth takes over family affairs after his father is imprisoned. But the rest of his spoiled, dysfunctional family are making his job unbearable.
Returning series


TV series created in 2003 by Mitchell Hurwitz.
The show consists of 4 seasons and 68 episodes.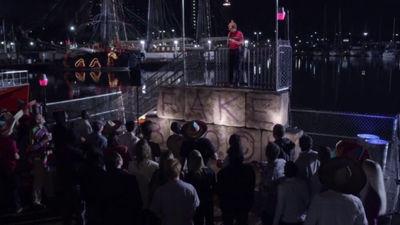 George-Michael tries to reconnect with his father, but is finding himself overwhelmed by the…
Buster struggles to make it on his own and break away from his overbearing mother.
At UC Irvine things get steamy when George-Michael finds himself in a love triangle with his best…
After returning home from Iraq, George Sr. is finally cleared of all charges, and Michael is…
Buster realizes that medical marijuana will help cure Lucille 2's vertigo, and pays George Michael…
Gob stages mass firings after being inadvertently roasted at the Bluth Company Christmas party.…
Trailer
Seasons
Posters
Similar TV Shows