After defeating his most formidable foe to date and riding off into the sunset with longtime flame Felicity Smoak, Oliver Queen (aka The Arrow) left Starling City with the hopes of beginning a new life. But will Oliver ever truly be able to leave behind his past as the Arrow, and, if so, what becomes of the team he has worked so hard to assemble? Will military vet John Diggle, Oliver's sister Thea Queen, and lawyer-turned-vigilante Laurel Lance be left to continue Oliver's crusade without him? And with Malcolm Merlyn having ascended to the top of the League of Assassins as the new Ra's al Ghul, is anyone really safe? The action-packed series continues with new villains, new heroes and new challenges!
Oliver and Felicity's blissful getaway is cut short when Thea and Laurel pay them a visit and tell…
When an old family friend, Jessica Danforth, tells Oliver and Thea that she is going to run for…
The growing tension between Oliver and Diggle puts both their lives at risk when they go after…
Laurel must deal with the repercussions of taking Sara to Nanda Parbat. Meanwhile, Oliver asks…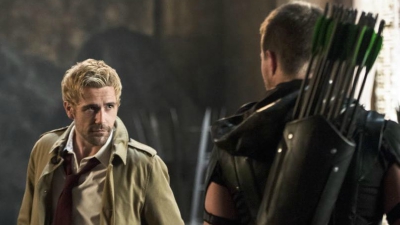 When things take a turn for the worse with Sara, Oliver calls in a favor from an old friend who…
Felicity is frantic when she learns that Ray is alive and being held by Damien Darhk. Felicity's…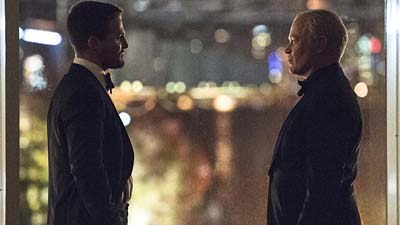 Team Green Arrow's ongoing battle with Damien Darhk is complicated by a shocking revelation. Thea's…
Oliver and Barry Allen take Kendra Saunders and Carter Hall to a remote location to keep them…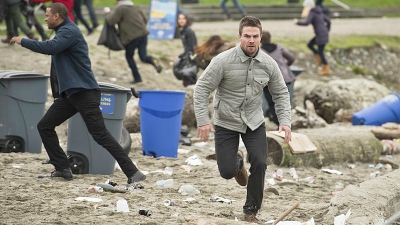 After the city is attacked again, Oliver makes a bold move against HIVE. Malcolm checks in on Thea…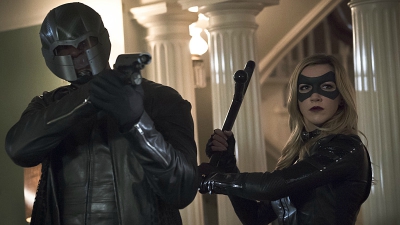 Oliver must deal with the devastating consequences of Darhk's last attack. Seeking revenge, Oliver…
Diggle must learn to trust his brother Andy when an enemy of their wartime past, an agent of the…
The team faces off against a formidable villain nicknamed The Calculator. Meanwhile, Nyssa makes…
Oliver receives an offer from Nyssa that is hard to refuse. Meanwhile, Thea continues to battle the…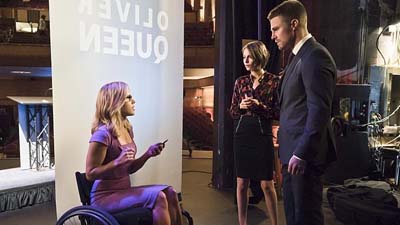 Oliver and team uncover HIVE's plan to take out Team Arrow once and for all. With HIVE's next…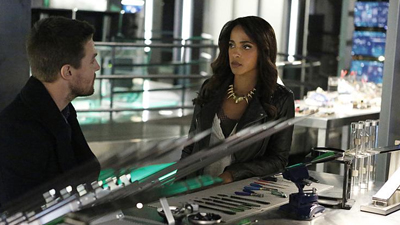 S04E15 : Taken
8.28/10

(aired on 02/24/2016)Oliver realizes he needs help battling Darhk so he calls in an old friend – Vixen. Using her…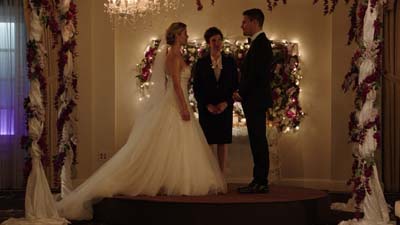 A heartbroken Cupid returns to Star City with one goal – to destroy anyone in love. The team learns…
Brie Larvan breaks out of jail and turns up at Palmer Tech threatening to kill everyone unless she…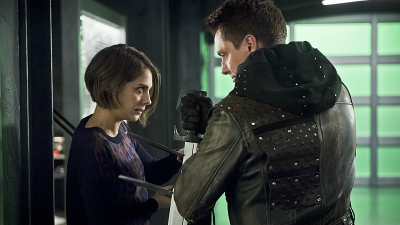 Oliver and Diggle learn that Merlyn is going to try to break Darhk out of prison. Meanwhile, Laurel…
Oliver and the team struggle to come to terms with Laurel's death, especially Diggle who is…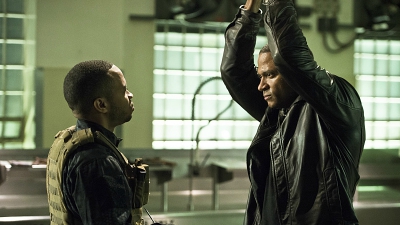 As Oliver and Felicity look for a magical solution to defeat Darhk, a vengeance-driven Diggle gets…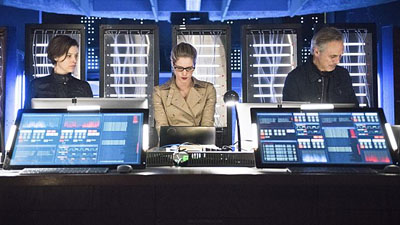 When Team Arrow learns what Damien Darhk's next move is Felicity realizes she needs to ask her…
Oliver and Diggle race to rescue Thea, while Felicity, Curtis and Noah join together to stop Darhk.
Oliver teams up with a surprising force in an attempt to stop Damien Darhk and his magic once and…