7.1

When the 12 Colonies of Man are wiped out by a cybernetic race called the Cylons, Commander Adama (Lorne Greene) and the crew of the battlestar Galactica lead a ragtag fleet of human survivors in search of a "mythical planet" called Earth.
Ended


TV series created in 1978 and concluded in 1979 by Glen A. Larson.
The show consists of 1 season and 24 episodes.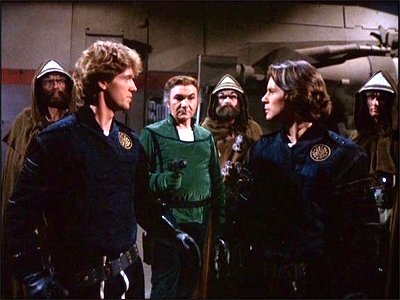 Rather than continue fleeing from their enemies, the crew of the Galactica commences an all-out…
While on patrol, Apollo and Starbuck encounter the supposedly lost Battlestar Pegasus, commanded by…
The brash Commander Cain insists that the Galactica join in on a frontal attack on the Cylons -- an…
Trailer
Seasons
Posters
Similar TV Shows