7.5
A vast international plot explodes when a beautiful Jane Doe is discovered naked in Times Square, completely covered in mysterious, intricate tattoos with no memory of who she is or how she got there. But there's one tattoo that is impossible to miss: the name of FBI agent Kurt Weller, emblazoned across her back. "Jane," Agent Weller and the rest of the FBI quickly realize that each mark on her body is a crime to solve, leading them closer to the truth about her identity and the mysteries to be revealed.
Returning series


TV series created in 2015 by Martin Gero.
The show consists of 3 seasons and 67 episodes. [R] The team faces a deadly threat; Roman's allegiances are tested. [U] The FBI team and Avery attend a gala hosted by their target Hank Crawford in hopes of… [O] A CIA source threatens to tear the team apart. Rich's place in the FBI is called into question.…
[E] The team must decide whether to trust a prisoner who warns them of a dangerous plot. Zapata is…
Weller searches for the truth within a heartbreaking and confounding assertion. Jane reaches out to…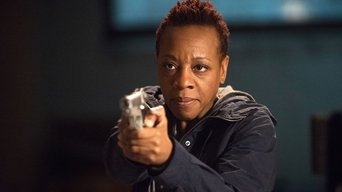 After an abandoned baby is found with a tattoo identical to one of Jane's, the team races to piece…
After Jane discovers that Sandstorm is gearing up for an imminent attack, she risks everything to…
Trailer
Seasons
Posters
Similar TV Shows