Captain Holt and Jake Peralta have been forced into a federal witness protection program in suburban Florida – far, far away from their beloved Brooklyn.
Jake and Holt continue their new lives in Florida under the Witness Protection Program while Jimmy…
Jake and Holt end up on the other side of the interrogation table after being caught plotting an…
The team makes a road trip to Florida to try to help Jake and Holt take down Figgis. With an…
As Jake struggles with his first case back at the precinct, he encounters Jess Day, who is visiting…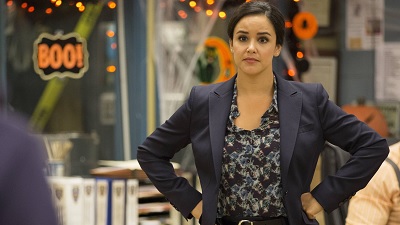 It's Halloween in the Nine-Nine, which can only mean one thing: heist time. This year, the squad…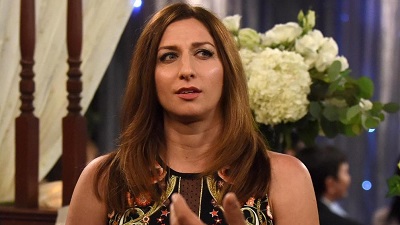 Pimento and Rosa decide to pick up where they left off and get married, so the whole squad preps a…
At Amy's intricately planned Thanksgiving dinner, Jake goes "full Santiago" (binder and all) in…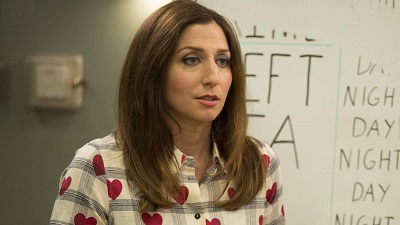 When famous author DC Parlov receives death threats, Jake and Terry take the case, so that Terry…
Captain "CJ" is having major problems with a big case, and Jake and Holt find the motivation to…
Charles enlists Jake's help in tracking down his son's favorite toy for Christmas, and the pair…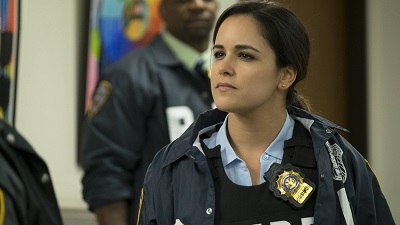 A mass escape of convicts from a prison van in the streets of Brooklyn sends the entire squad on a…
With only one fugitive still on the loose, Jake enlists a surprising ally.
With the crime rate lowered, Brooklyn will be shutting down one of its precincts – permanently. The…
Terry's ex replaces Teddy in evaluating the precinct, but Jake and Rosa are distracted by a…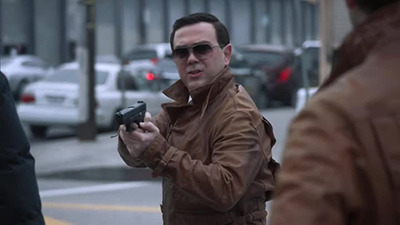 In what could be their last case as partners, Jake and Charles go to great extremes to apprehend a…
Sergeant Jeffords is stopped by a fellow police officer while off-duty in his own neighborhood.…
The precinct packs up and heads to the Tri-State Police Officers' annual Cop-Con, which is usually…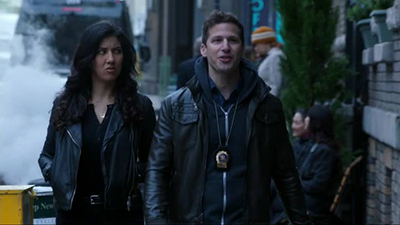 Amy suddenly vanishes hours before taking the Sergeant Exam, and it's up to Jake and Rosa to find…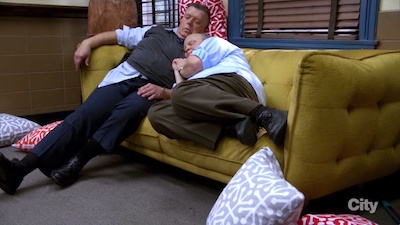 Captain Holt's mom seeks support from the precinct after her house is robbed. Meanwhile, Terry,…
Jake and Rosa try to earn the respect of their idol, Lieutenant Melanie Hawkins, while Charles,…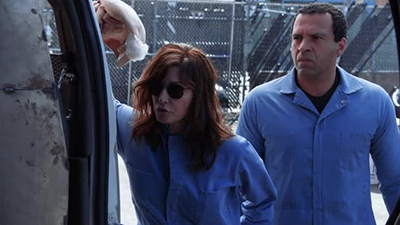 Jake and Rosa go undercover with the head of an elite task force to try to crack a massive…
Jake and Rosa are framed for a crime they didn't commit, it's up to the Nine-Nine to find a way to…