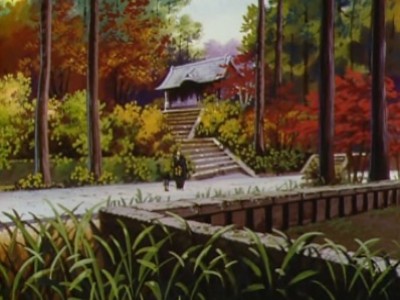 After Kogoro wins a trip to Matsue, they meet a group holding a poetry contest. Soon enough, one of…
Conan has Kogoro take place in the Linked Verse contest to see how the culprit may reveal themself.
A robber is found dead in a temple following an earthquake. However, the robber is stealing from a…
Conan, Agasa, and the Detective Boys run into an old man named James Black who is being hassled by…
The kidnappers have apprehended a police car. Conan and the police force set off to rescue James…
Due to nearby construction, a restaurant has been shaking constantly causing broken plates and…
Kogoro, Ran, and Conan get stranded on a snowy road on their way to a hot spring. They meet the…
The father and eldest brother have been killed. Is this the work of a 500-year-old samurai curse or…
Conan discovers a trick with the armor and footprints which lead him to the culprits trick!
Eri Kirisaki takes a case that results in Kogoro being a key witness and alibi for the prime…
The prosecutor turns the table on Eri when Kogoro's testimony is turned upside down. Can Kogoro…
Sonoko and Ran go to a house in the hills to make Valentine's chocolate. While there, the group…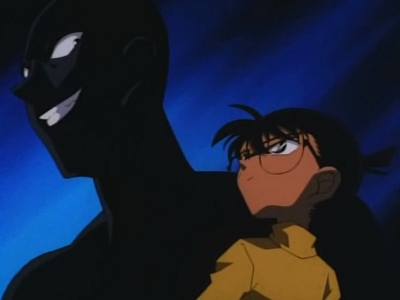 The dead photographer's camera has droplets of blood on it, leading Conan to believe the murder…
As Kogoro is unveiling the culprit, other's reveal plans of their own!
Kogoro passes up a case for finding a man's deceased wife's watch and the Detective Boys take it…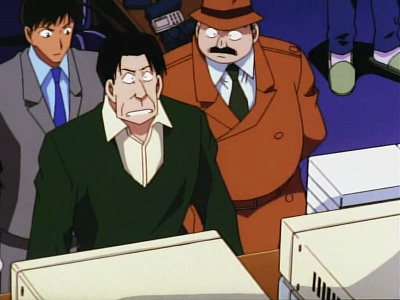 Conan believes the client hired them to be his alibi. Takagi reveals important files have been…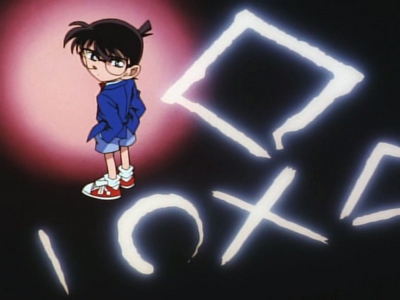 Ran is still puzzled by her run in with Shuichi Akai, feeling she has seen him before. Later, while…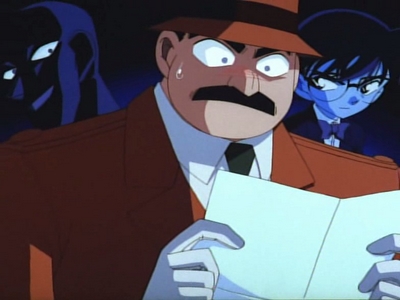 Conan needs to solve the dying message in order to find the culprit. The Black Organization is on…
Ayumi believes the old lady who feeds birds at the park has been kidnapped. The Detective Boy's set…
While investigating a ghost case, Ran, Conan, and Kogoro stay the night at an apartment building.…
The group learns two years' prior there had been a fire and one of the residents died. Conan…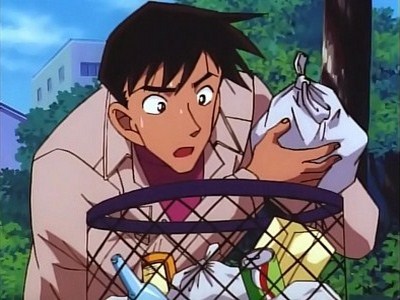 Takagi breaks up a scuffle between a singer and their manager and loses his notebook in the…
Conan has Heiji investigate Jodie at her apartment building, but when one of her neighbors is…
Conan and Heiji have Jodie assist them with the investigation, but they continue their…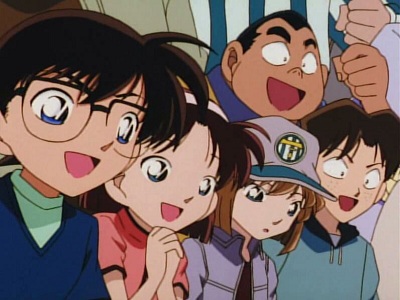 The group is watching a soccer match between the Tokyo Spirits and Noir. Following the game, a man…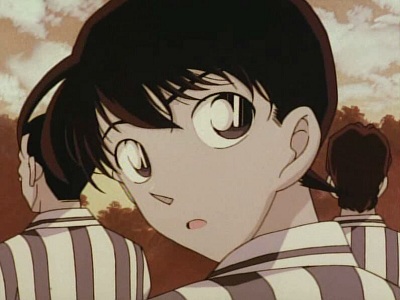 Haibara is seen watching Higo, a soccer player, who's circumstances mimic her own. When Conan…
While playing a horror game in an abandoned house, Ayumi, Mitsuhiko, and Genta realize they are not…
Conan, Ran, and Kogoro attend a dinner party with a company president and various other attendees.…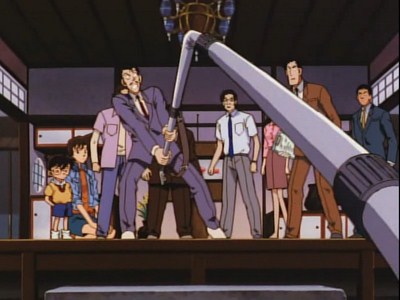 There are no footprints surrounding the presidents body. Kogoro and Conan differ on how they think…
While eating at a Chinese restaurant, Kogoro, Conan, and Ran share a table with other people.…
Ran begins to look sick throughout the investigation, her mind is elsewhere. The victim was killed…