Yumi overhears that a promotion for Takagi will send him to a case in a far away place where he…
Conan discovers that the suspect tricked Chiba's sense of time. He revealed that there was a re-air…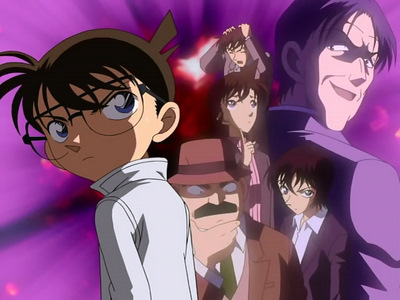 The president of a construction company has been stabbed, but the prime suspect is too short to…
A motorcyclist crashes and dies outside of the Mouri Detective Agency. Oddly, the rider had over…
While the Detective Boy's are camping, they discover a lantern on a pond with a code for a diamond…
The Detective Boy's enter a house made filled with traps. While inside, they run into several…
Conan and the Detective Boys try to avoid traps while following clues to the diamond. One of the…
A woman has been found dead in her bathroom in an apparent suicide, but her friend claims it is…
A woman asks Kogoro to find her missing cellphone. She suspects that someone in her household is…
The suspects are her husband, her brother in law, and the person she is having an affair with. They…
It was the beginning of the night at midnight that Conan, Ran, and Kogoro have dinner at midnight.…
Takagi is in a jewelry store when it is robbed. He chases the thief out onto the roof!
The thief jumps off the room, apparently killing himself, but Conan notices something strange about…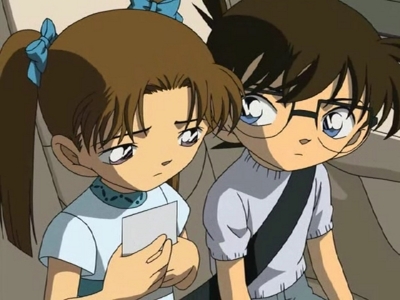 The Detective Boy's have 24 hours to help a girl solve a riddle for her inheritance: "When the bull…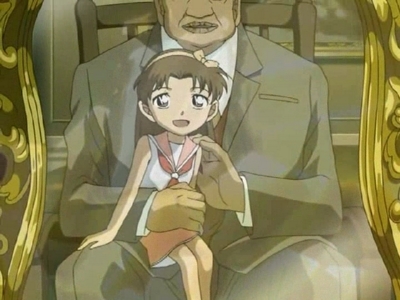 While solving the first part of the riddle, the Detective Boys are trapped in a labyrinth. Will…
One day a man was jogging and finds a dead body. He calls the Ambulance but worried about the mans…
Conan, Heiji, Ran, and Kazuha are at a magic show. When the magician enters a cube of water with…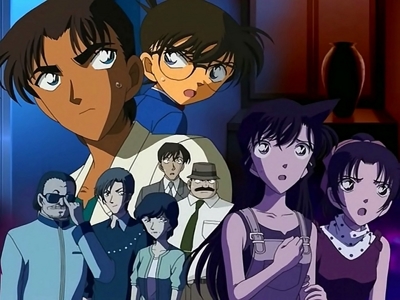 Conan and Heiji investigate and the magicians back stories are given more indept. Heiji tells Conan…
The mystery is solved and Heiji shows that it involves how the house is built. They reveal the…
Conan and the others are participating in a theatre show, but when the day of the performance…
While staging a kidnapping, a real kidnapping occurs! Will the play be able to go on?!
The detective boys are hiking on a trip to find stag beetles on a mountain forest. Later Conan…
Later Conan solves both codes and finds out that Ran and Sonoko are riding with the murderer. The…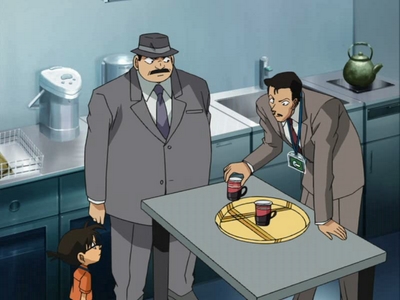 While on set for a Detective show, one of the scriptwriters is murdered! The suspect is obvious,…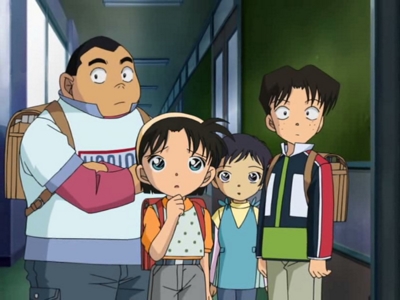 The Detective Boy's investigate a girl's bird, which has begun to act strangely. However, that is…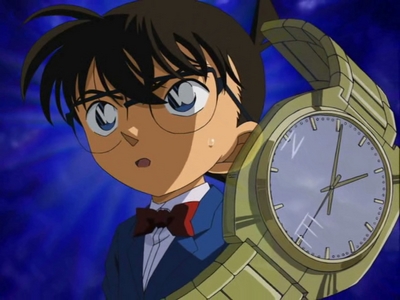 A man is being haunted by a ghost, since exorcisms did not work they want Moore to solve the case.…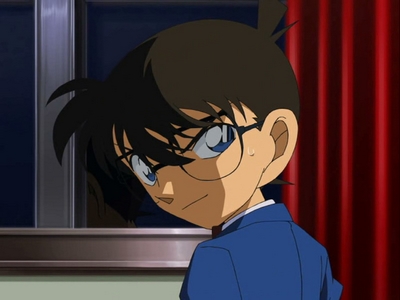 Afterwards, the master is found dead from a heart attack. Conan realizes he must've seen something…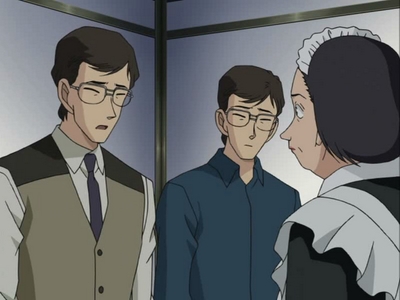 They decide to investigate the four workers of the mansion along with the accident that took place…
A small three-story house is put up for rent in the neighbourhood and the Detective Boys decide to…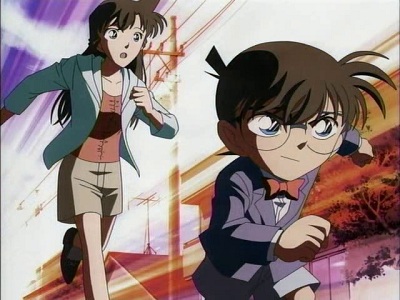 While at the mythical village of Izumo Conan, Kogoro, and Ran meet a woman about to marry a…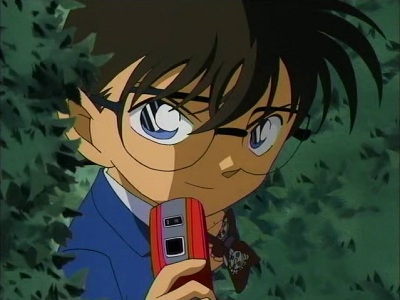 Conan does not believe Eiko and Fukuma's alibis but are they guilty or protecting something.
The Detective Boys are at Agasa's house when they happen to find a letter from Agasa's first love.…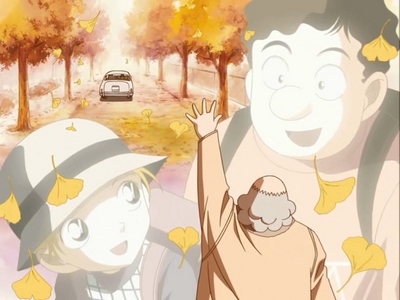 The woman turns out to be another classmate, previously a male but now a female. After Conan…
Takagi and Sato are investigating a murder, but a witness will not admit what they saw for fear of…
Mouri, and Conan are checking out costumes for Mouri's one day of being a chief firemen. Later they…
Yoko introduced Conan, Ran, and Kogoro to a newscaster named Rena Mizunashi who has experiences…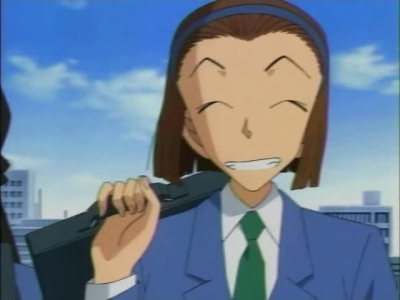 Ran receives an anonymous "love" letter that has Conan worried.