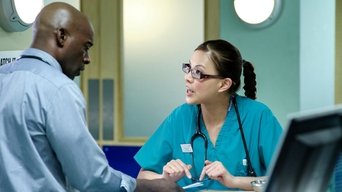 New trainee doctor Lily jumps straight in to investigate a disastrous robbery on the open road,…
Nurse Rita is late for her first shift as she contends with an injured neighbour whose hoarding has…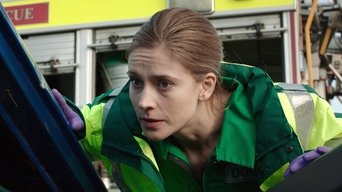 Jamie almost brings the whole ED to a standstill as he becomes embroiled in attempts to assist an…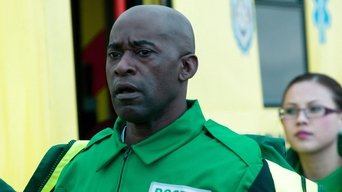 Ash and Jeff are forced to dive into the sea to save a teenager who's been tombstoning, while…
Lily is assigned to an emotional case involving a teenage cancer patient.
Treating two brothers tests Iain and Jeff's ability to get on.
Rita and Ash look after a young girl who is keeping secrets from her boyfriend.
Iain helps a teenager caught up in a fatal car crash to face up to the truth.
Tess has to confront her own problems when a pregnant woman is involved in an RTC.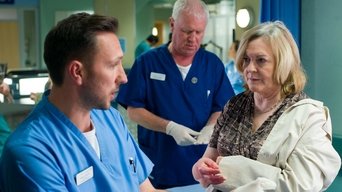 Ash and Tess work to discover why a mother and daughter are so at odds about how far the team…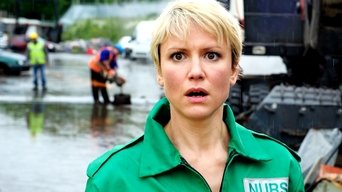 Rita's day with the paramedics brings her close to a patient in a serious entrapment.
Jeff helps a father and his sons after they get into trouble over a hidden bag of cash. Sam treats…
Iain is deeply affected by two police officers who stir up his memories of army life and Charlie…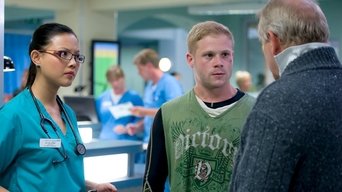 Lily suspects steroids are to blame for a violent dispute between some rugby players.
The pressure is on Fletch who's trying to balance responsibility with helping a vulnerable boy and…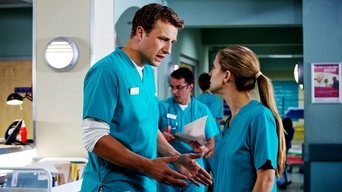 The pressure is on Fletch who's trying to balance responsibility with helping a vulnerable boy and…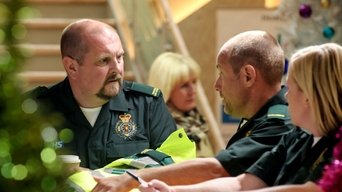 Fletch has to rescue a child from danger when two brothers are involved in an accident.
Sam and Tom's wedding plans are disrupted when a man is electrocuted by a Christmas tree.
An explosion in a bar leads to a disastrous New Year's Eve for Fletch, and Robyn helps a silent…
Lily and new doctor Ethan diagnose teacher Alice with a rare disease, while Zoe and Tess fight to…
A new locum doctor called Cal shows up for work and his skills are soon tested after a girl with…
Dixie and Rita see a woman running away from an alley in distress, and decide to approach one of…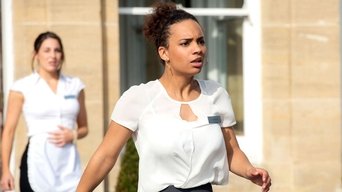 Rita helps a rape victim gain the courage to press charges, while Zoe treats an eccentric ex-Tiller…
On his last day at the ED, Jamie helps Cal and Ethan uncover abuse between a stepfather and his…
Iain defies orders and runs into a burning building to save a man searching for his new fiancee,…
Fletch's daughter runs away from home and lands herself in danger, while Robyn has to discover why…
An intruder breaks into Robyn's home leading her to impale her foot as Ash decides to teach Lily a…
With his friend still distressed, Ian tries to help as a keen eye helps a younger brother.
Big Mac and Iain are held hostage by an angry ex-soldier, while Charlie must learn the identity of…
A pair of environmental activists are brought in for treatment after causing the explosion of a…
Former director of surgery Connie Beauchamp returns to the hospital and manages to make a good…
Connie, Zoe and Lily work together to try and help a father and his daughter, but it proves…
A prank by a group of girls leads to the discovery of a morbidly obese man suffering a severe…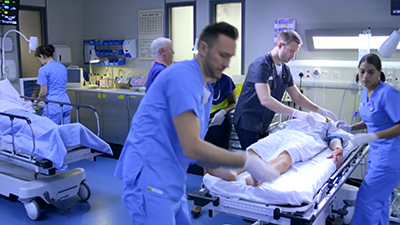 Fletch attempts to build bridges between a feuding father and son following a car crash in which…
Dixie informs an injured motorbike rider that his mother is in a hospice and that if he doesn't go…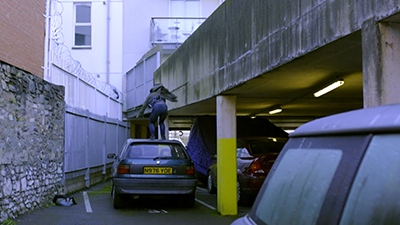 An adult reading lesson does not go to plan after a woman becomes jealous of her tutor's girlfriend…
Ash works out the truth about his daughter after a patient's experience with drugs goes bad. Fletch…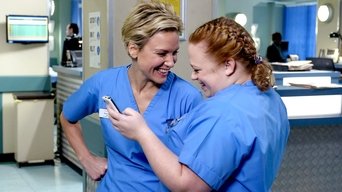 Tess is in a awkward position when a pregnant teenager has issues with her father. Cal has to help…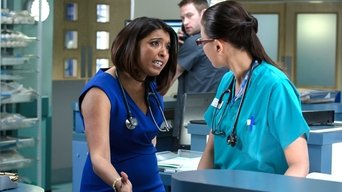 Connie tries to help a father come to terms with his son's sexuality, while Cal helps treat a…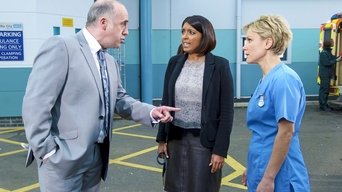 Rita finds herself in a quandary when a fire in a care home for the elderly leaves her with access…
A man with dementia is brought in after suffering a bump to the head, and after giving the staff…
Zoe sticks up for the ED when the press turn up but a horrific helicopter accident is the last…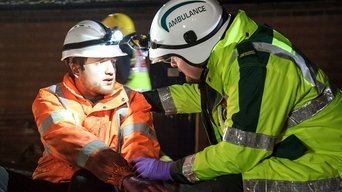 Metal thieves attempt to steal copper from a railway line, only for one of them to be injured and…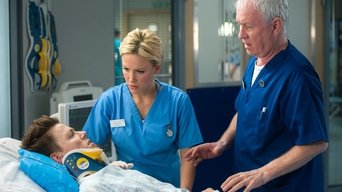 A highly competitive man ignores Ethan's advice to take it easy after a car accident, putting…
A drugs counsellor enlists the help of a former addict to carry out a carjacking in his desperate…
Rita is thrown when her husband Mark turns up at the ED after being badly beaten in prison. He…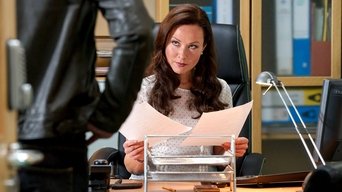 Cal and Ethan jointly solve a medical mystery after a man suffering from numerous undiagnosed… Zoe is feeling the pressure of reaching her 40th birthday and finds unexpected support in the form…