Series 29 of Casualty premiered on BBC One on August 30 2014. The series consists of 48 episodes.
Jeff discovers that Samantha has been keeping a big secret from him when he comes face to face with…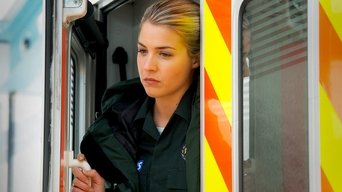 Rita loses her temper with a patient when she turns out to be dishonest, Cal helps a schoolgirl…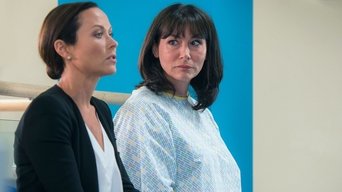 Connie's old boss Andrea returns to the ED as the specialist doctor to a young heart patient, and…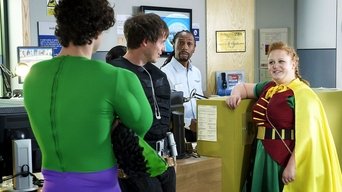 A wedding ends in disaster when the floor collapses, and as Robyn and Ethan assist the paramedics,…
Connie celebrates the department hitting its targets by taking a few select members of her team out…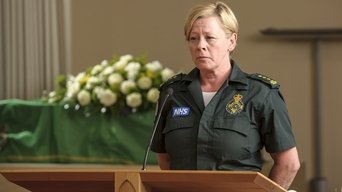 A couple of old faces return to Holby as the team gathers for the funeral, on an emotional day that…
A man dies from a mysterious injury, leaving Connie wondering whether she missed something. Cal and…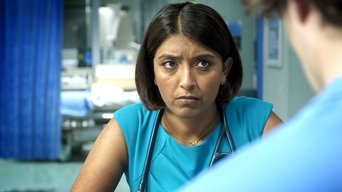 Connie has a complaint made against her, while Dixie continues to rage about Jeff - causing ripples…
It's football derby day in Holby and the fans are getting in the mood with a few pints in the pub -…
A suspicious death leads Lily on a murder mystery investigation that nearly costs her life.
An asylum seeker is admitted after a fall but when she refuses life-saving surgery because of her…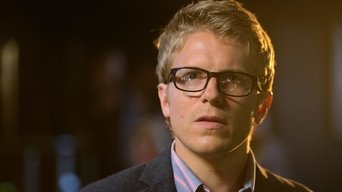 Ash is angered by a patient's lifestyle choice, Big Mac treats an old lady who seems confused after…
Ash disagrees with Dylan about how to treat a suspected overdose. Cal treats a patient with a large…
Honey reveals a shocking secret which rocks Noel's world. Ash, Charlie, Dixie and Iain attend a…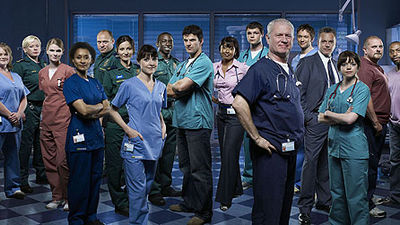 Connie continues to fail with coping with her daughter and her problems escalate when news of the…
Tess hands in her resignation as clinical nurse manager, prompting Lofty to convince Rita to apply…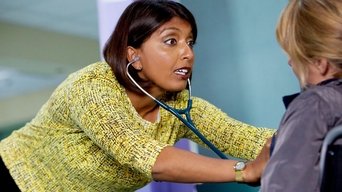 Connie struggles without Grace, and the day of Hailey Blake's court case arrives. Connie throws…
Rita's first day as Clinical Nurse Manager gets off to a bad start when her disgraced husband Mark…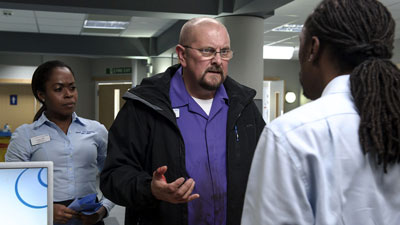 A single father and his two teenage children are brought in after a car crash, but the dad only…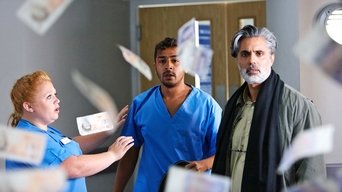 Rita fights for a soldier, Robyn sees that even good deeds have consequences and Lofty confronts…
Connie helps a mother realise that sometimes acceptance has to come in place of justice.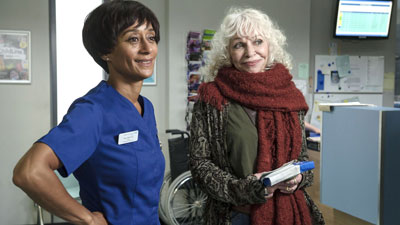 Lofty and Dylan bond over a patient with a big secret. Connie helps a teenage girl.
Dixie convinces former drug addict Dave not to give up on himself, or his relationship with his…
Lily faints while on a shift, treating a man with an arrow stuck in his rear. Later, when Dylan…
Due to having worked excessive hours, Lily falls asleep on her moped while driving home. In a blur,…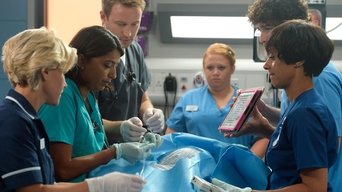 Zoe's day starts with a video call from Maggie. Zoe is then torn between treating a six-year-old…
Connie continues to help her friend Alfred, who has motor neurone disease, and gives him special…
A pregnant young woman gives birth in the back of Dixie's ambulance - but when her pushy teacher…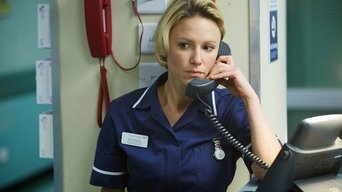 A construction worker outside the hospital loses control of his digger, taking out the power in the…
As a new shift starts at Holby, Connie wakes up in a police cell, desperate to prove her innocence…
It's the day of Connie's trial for Alfred's murder - will Rita come forward with the evidence…
Charlie goes to Bucharest to track down his missing son Louis, taking Connie with him. They…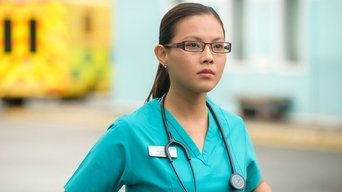 Marcus, a young, talented skater, gets mixed up with the wrong crowd and ends up robbing an arcade…
Cal and Ethan plan to travel to Finland, to help a patient take part in a potentially life-saving…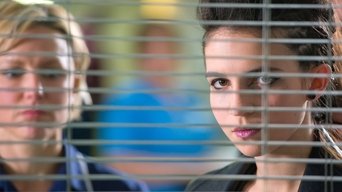 Louis sticks up for a lost teenage girl, unwittingly leading to his heroin addiction becoming…
Dixie tries to help an unstable mother, Suzy, who is grieving for her baby, but soon suspects that…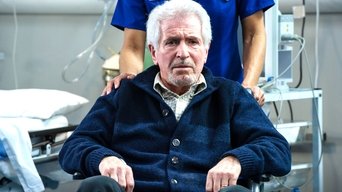 Charlie continues his efforts to help Louis manage his heroin withdrawal, but seems to be fighting…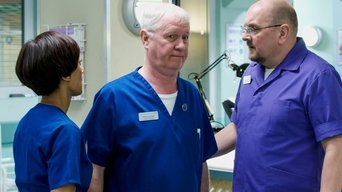 A mother on the run from the police sacrifices her life for her pregnant daughter, while Dylan…
Ethan is caught up in a complex murder case when he falls for an enchanting woman called Bonnie,…
An unlikely hero leads the team to a crucial diagnosis and things get worse for Dylan as he…
Jacob starts his first day at Holby's accident and emergency department, and he immediately has to…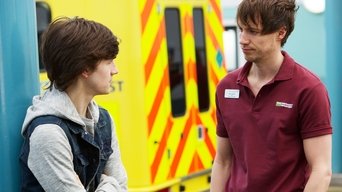 When a dad is given an ultimatum - move away with work or lose his job - Charlie helps him do the…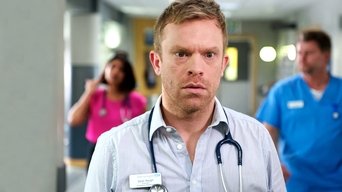 Following an accident in his truck, Dylan's father Brian is admitted to the Emergency Department.…
Dylan creates a scene in front of his colleagues when he hits back at staff nurse Lofty, so Connie…
Zoe visits Dylan and persuades him to get help for his OCD, and Lily desperately seeks her parents'…
The day of carefree porter Max and senior consultant Zoe's wedding finally arrives, but it seems…