Series 32 aired from 19 August 2017 to 4 August 2018. The series contains 44 episodes. The series opened with a two-part special, set partly in Holby and partly in France.
Medics from Holby head for France to offer their expertise to migrants stranded at a refugee camp.…
The team of Holby medics continue their efforts to help migrant refugees in need of medical…
The coroner's report into Scott Ellisson's death is due to arrive, and Ethan hopes that - whatever…
Dylan is finally successful in reuniting Sanosi with his uncle Kamal. However, the reunion of the…
Iain is stunned when former registrar Samantha Nicholls shows up the ambulance station ready for…
Connie tries to get to the bottom of her health problems, and while she waits for the results of a…
Dylan is forced to bring Sanosi into the Emergency Department, much to David's dismay, and Lily…
The truth finally catches up with Connie, as her symptoms begin to manifest, and Ethan realises she…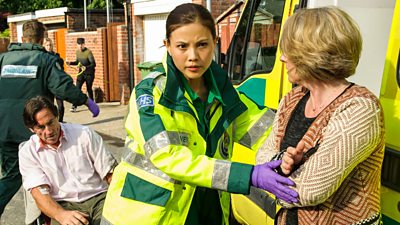 Connie distracts herself from her personal problems by trying to get to the bottom of the squabbles…
Dylan helps a patient who was placed into foster care to protect her from her mother's abusive…
Rash, a new junior doctor, prepares to begin work in Holby's emergency department, but his first…
Ethan realises someone knows he let Scott Ellisson die after a sinister note is left in his locker.…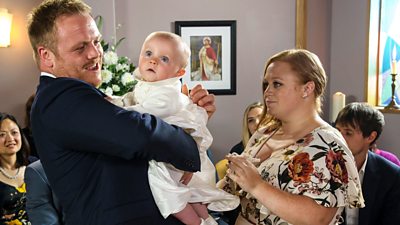 The day of Charlotte's christening arrives, and when a flustered Robyn steps into the ED staff…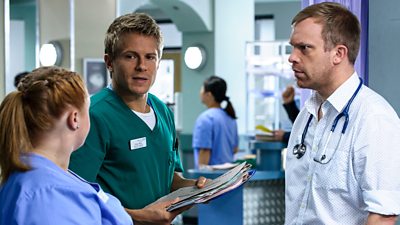 Connie attends her first day of chemotherapy, and in her absence, she places Ethan in charge of the…
Connie's illness has a noticeable effect on her work, and even as she continues to brush away help…
Elle has a shock in store for Jacob. Rash questions his future as a doctor after treating an old…
Chemotherapy is taking its toll on Connie, but she remains determined to fly to America to spend…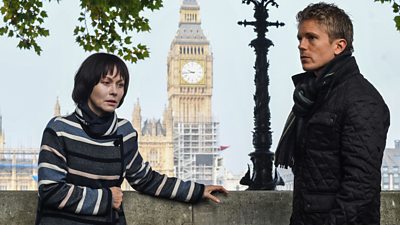 The truth about Connie's illness is out, following her dramatic collapse while at work. As she…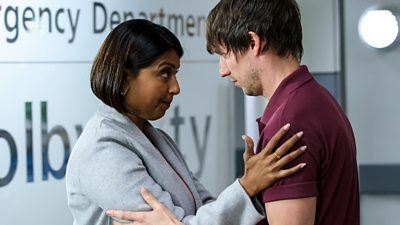 Max is reunited with James, and old friend from medical school, who enters the ED with his fiancee…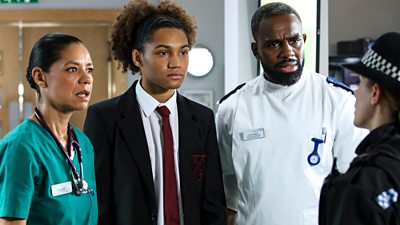 Elle panics when she wakes one morning to find Blake has not been home, and an already tense…
Dylan struggles to keep his alcoholism under control, as staff on the ED deal with what is…
Alicia takes matters into her own hands when queuing ambulances put patients in danger, while new…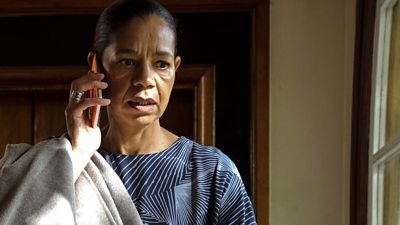 On the day of her son's trial, Elle finds herself looking after the boy he assaulted. Are his new…
Under-pressure Ethan makes a decision that exposes the weaknesses of the ED and gives ammunition to…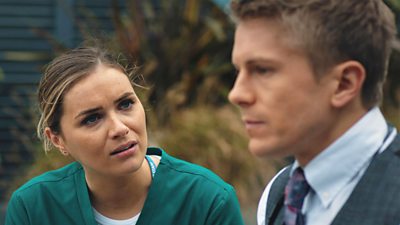 The pressures of clinical lead cause Ethan to lose his way as a doctor.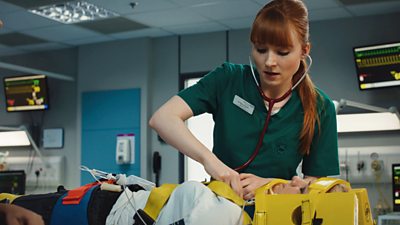 Dylan struggles to keep his alcoholism a secret from his colleagues. Bea pushes herself to greater…
Pressure on Ethan intensifies as he has a day to track down the blog author or it's his neck on the…
Rash's new-found confidence is tested by a prisoner, who also leads Gem into danger. Bea goes up…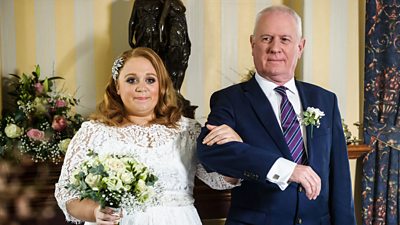 The day of Robyn and Glen's wedding arrives, but the groom has a seizure while getting ready at the…
Glen faces a heartbreaking decision on what should have been the happiest day of his life. Ethan's pregnant patient holds a nasty surprise. Bea's day goes from bad to worse professionally and privately. Will it end sourly? How will…
Ethan is in danger of crossing a line with Leigh-Anne, while Robyn throws away a present from Glen…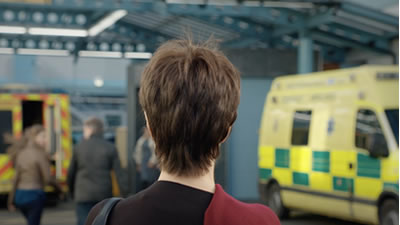 Connie is back, and she has a big idea for the ED - but Charlie is not convinced. Bea tries to give Alicia the help she needs following the attack, while Eddie tries to rebuild… Alicia finds herself on a collision course with Bea after deciding not to report her rape. Connie… Alicia plucks up her courage to tell the police that she has been raped. Eddie accompanies the…