Iain visits a patient at home, who has frequently tried to harm herself in the past, but decide she…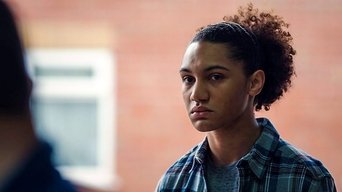 Ciara comes back into Dylan's life, while the fallout from the crash affects the whole department.
Wanting to keep busy, Alicia arrives back at work in the ED earlier than expected, and Connie gives…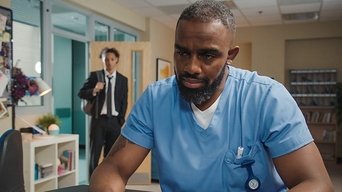 Tensions run high on the day of Sam's funeral, as a grieving Iain faces his tribunal hearing.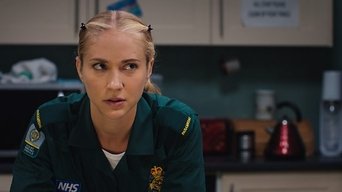 Iain returns to work, but there is a frosty atmosphere between him and Ruby. Whilst on a call Iain…
Dylan is forced to treat Ciara when she comes into the hospital suffering from abdominal pains.…
Ruby and Iain are less than pleased to be working a shift together and their day goes from bad to…
Jacob is shocked to find Omo, his schizophrenic mother, has arrived in the ED along with his son…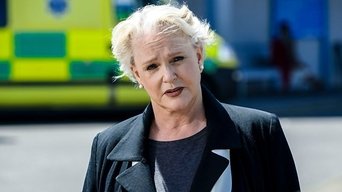 Rash reels from his break up with Gem as she refuses to accept his apology, while David reaches…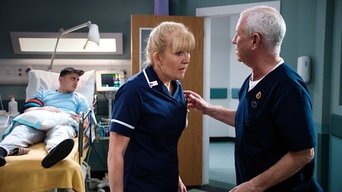 Ciara wakes up on the floor surrounded by smashed glass, and Joel insists on taking her to the ED.… Base works for Ross in his meth lab to pay off his debts. He collects 16-year-old Harry to work… Determined to learn from medics in other departments, Louise is excited for a shift on the… Dylan puts himself and Ciara in jeopardy when he takes a chance on love, while student nurse Marty… In the aftermath of the crash, Ciara is desperate to get away, but Dylan is determined to treat… After a hard day, Iain seeks comfort in the wrong place. Duffy makes a shocking diagnosis Bill is admitted to the emergency department suffering from chest pains. Charlie agrees to help him… Dylan faces a traumatic Christmas in Resus. Noel is delighted to have met his Christmas fundraising… Iain gets beaten up, and Marty chooses his career over friendship with Jade. Alicia learns to trust her own medical opinion, and after self-diagnosing herself with dementia,… Alicia finds out that she has been offered a place on a coveted paediatric fellowship in… Iain heads to Base's flat, but when he does not answer the door he becomes concerned and climbs… Jan learns the truth about her son and forgives Iain, while Ethan begins to move on from Alicia.… Ernest arrives for his surgery, only to find it has been cancelled as there are not enough beds.… Iain reaches out to someone from his past, but he does not get the response he was hoping for.… Marty plays counsellor for a couple who having problems with their relationship. After a busy and… A cyber-attack rocks Holby hospital at the worst possible time. Meanwhile, Ruby learns to trust her… The aftermath of Iain's attempted suicide ripples its way through the emergency department. Gemma… Archie butts heads with charming paediatric locum registrar Will Noble when they meet in the car… Charlie snaps under the pressure of keeping Duffy's ill health a secret, and Rash puts aside his… Connie comes face to face with her attacker, and Will goes above and beyond what is expected of… With Gem's help, Rash makes the choice to follow his dream of travelling. Will risks Connie's wrath… Working as a 999 call handler helps Iain learn to open up, though he feels frustrated not to be out… Iain goes above and beyond on his first day back as a paramedic after his suicide attempt, and… Will faces the biggest medical dilemma of his career when Toby returns to the ED. Ruby continues to… Iain steps up and offers his support to Jan. Trouble shooter Ciaran arrives in the Emergency… Ruby plucks up the courage to confess about Dani, Jade finds someone who believes in her and starts… Connie's worst fears are realised when she comes back from her conference to find Ciaran has taken… Duffy makes the tough decision to hang up her uniform. Jacob discovers a truth from his past.… Jacob says a final goodbye to Omo, and a desperate Archie turns to Ciaran for help. Connie takes the opportunity to prove herself, but it ends in disaster. Duffy proves her worth in… Reliving the events of the previous day and unable to escape her own guilt, Connie schemes to save… When David sees that Charlie is struggling to cope, he intervenes and tries to remind Charlie that… Feature-length episode of the hospital drama with the staff of Holby's accident and emergency…