7.93
Chicago Fire (
2012

- ... )

An edge-of-your-seat view into the lives of everyday heroes committed to one of America's noblest professions. For the firefighters, rescue squad and paramedics of Chicago Firehouse 51, no occupation is more stressful or dangerous, yet so rewarding and exhilarating. These courageous men and women are among the elite who forge headfirst into danger when everyone else is running the other way and whose actions make the difference between life and death.

Returning series


TV series created in 2012 by Michael Brandt, Derek Haas.
The show consists of 8 seasons and 170 episodes. A pest control problem forces the 51 team to temporarily bunk with Firehouse 20. All under the same… Members of Firehouse 51 are dismayed to learn their boundaries have been redrawn to overlap with an…
An unexpected visit throws Casey for a loop. Severide sets out to exonerate a wrongly convicted…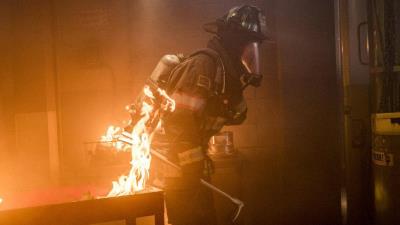 A dangerous warehouse fire puts truck and squad at risk. Tensions are high for Dawson and Casey…
When a turf war escalates, members of truck and squad find themselves caught in the middle as…
Casey goes to drastic measures to help his friend Kannell. Lt. Severide helps an old widow come to…
Trailer
Seasons
Posters
Similar TV Shows