Season 3 begins with a bang.. with the marriage of the chief, the loss of a friend and the plans for a wedding of two of the members of the house.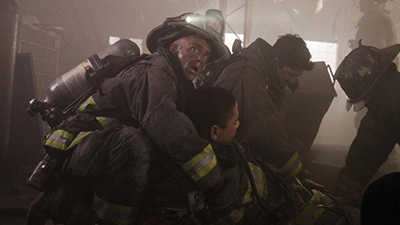 Boden forces members of Firehouse 51 to pull themselves back together in the aftermath of a…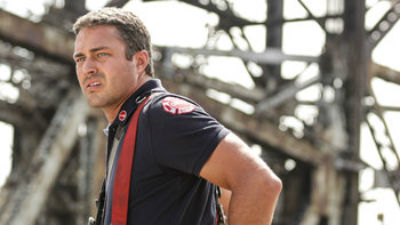 Severide returns to Firehouse 51, but he is clearly not his usual self. Dawson counts down the…
The members of Firehouse 51 and the Austin firehouse clash when trucks collide on the way to a…
Dawson tries to strike a balance with Casey during her first day as a candidate. Mills ponders an…
Casey deals with the aftereffects of his sister's divorce announcement. Dawson and Mills get used…
Casey comes to the aid of his sister Christie and faces down his corrupt brother-in-law, while…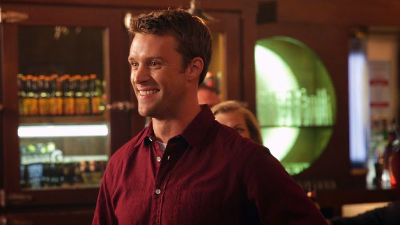 In part one of the crossover with Law & Order: SVU and Chicago P.D., Severide returns from Vegas…
When a massive helicopter explosion in a densely populated area leaves a trail of debris scattered…
When the team responds to a semi-truck leaking hydrochloric acid in a busy intersection, Casey and…
A house fire leads members of the truck and squad to race to save the lives of the couple trapped…
The firehouse receives unsettling news when two of their own come up missing following a routine…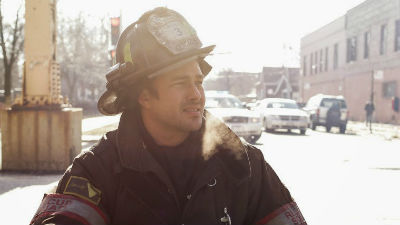 Severide and Dawson discover startling evidence found at a storage unit fire that appears connected…
More clues surface surrounding the fire that killed Shay, leading Severide to a most unexpected…
Mills and Brett race to recover a missing teenager and are left stranded in the unforgiving…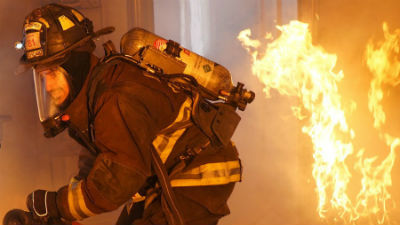 A temporary chief fills in for Boden, who is forced to take some time off for personal reasons.
The interim chief makes a tactical error during an apartment fire, stirring up tensions and putting…
Severide lobbies Chief Boden for a favor for Scott Rice, an old friend needing a second chance with…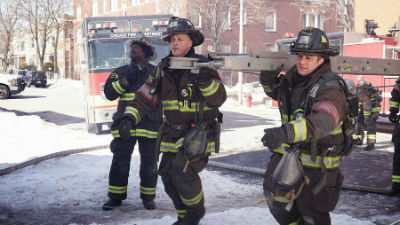 Herrmann tries to rescue a toddler from a structure fire. Mills discovers unexpected news.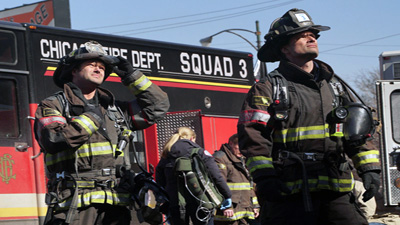 The Chicago fire team works seamlessly with Chicago Med personnel to help aid victims of a deadly…
Truck and squad are called to the scene of a car crash that has Mills desperately working to save…
An apartment fire linked to a case of rape and attempted murder calls for members of the CPD to…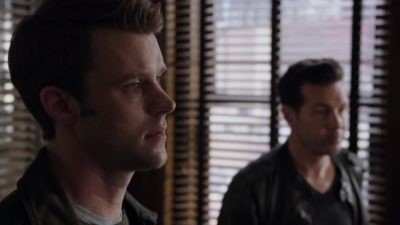 At Sgt. Voight's urging, a determined Lt. Casey agrees to go undercover in an effort to provide…
Lt. Casey puts his life on the line and digs deeper into the shady dealings of Jack Nesbitt. Chief…