8.2

The men and women of the Chicago Police Department's District 21 put it all on the line to serve and protect their community. District 21 is made up of two distinctly different groups: the uniformed cops who patrol the beat and go head-to-head with the city's street crimes and the Intelligence Unit that combats the city's major offenses - organized crime, drug trafficking, high profile murders and beyond. The vast responsibilities that these jobs entail extend far beyond the walls of the precinct, often taking an emotional toll on personal lives of these men and women.
Returning series


TV series created in 2014 by Dick Wolf.
The show consists of 7 seasons and 132 episodes. After a botched carjacking turns out to be something much bigger, Voight's unit goes toe-to-toe…
In the Season 3 finale, the team investigates the murder of a single mom who was in contact with…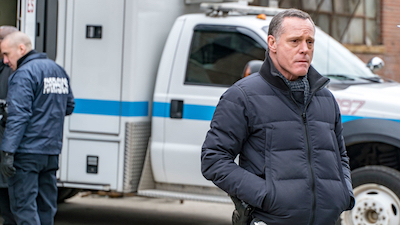 Olinsky's daughter remains in critical condition following a massive fire - leaving Intelligence on…
When a young officer is shot dead in the lobby of an apartment building, Intelligence looks to the…
Trailer
Seasons
Posters
Similar TV Shows