When Mr. Reese's car is smeared with meatball sauce, he picks Clarence to help him find out who did…
After the school playground equipment is taken away because it's deemed too dangerous, the kids try…
Sumo finds a bird who he names Hot Sauce and nurses it back to health, but neglects everything else.
Clarence makes a comic about a cactus which becomes the #1 hit of the school.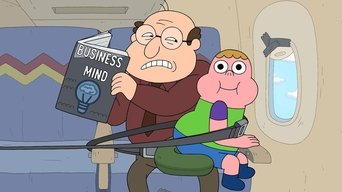 Clarence finds fun on a plane and helps Chad get past his first ride.
Jeff tries to beat an arcade game at the laundromat, but when Clarence breaks it, he must find an…
Clarence, Sumo, and Jeff go to a Renaissance Fair.
After receiving a special watch from a cereal box, Clarence believes he can control time.
Clarence, Jeff and Sumo have to clean up the school on a Saturday after creating an unapproved…
A high school party is investigated by Clarence, Jeff and Sumo, who think it's an alien invasion.
Clarence gets on the wrong school bus after taking a bathroom break on a field trip.
Larry helps Clarence take the trio out for ice cream, but they go for the ride of their lives.
Clarence loses the ball during a soccer game, he ends up following it into an office building where…
When Clarence and Sumo cause a power outage at Sumo's, they are sent with Sumo's brother, Tanner,…
Clarence becomes inspired to round up local animals to make an animal world like the one he read…
Clarence and a few other students hunt for a lost treasure.
After missing out on a chance to see the premiere of the new Robofrog movie, the trio devises a…
Clarence and Breehn play a game show at the Aberdale Mall.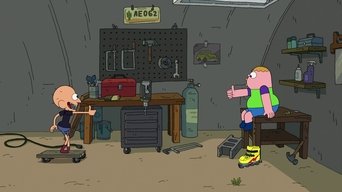 Sumo tries to build a skateboard and join Chelsea and Rita's skating team.
Clarence finds a friend accidentally while making prank calls.
A substitute teacher causes chaos, and Clarence must find Mrs. Baker to restore order.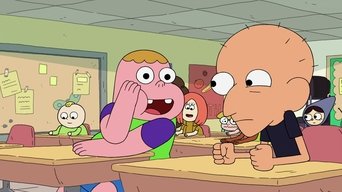 A day in the life in Ms. Baker's class is examined.
Feeling burned out from having so many adventures, Clarence tries to spend a day sitting around,…
Clarence learns that Jeff has an extra toe and Jeff begs Clarence to keep his secret, but Clarence…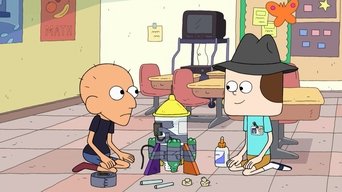 Ms. Baker assigns a really fun class project. With Clarence distracted by the mysterious power of…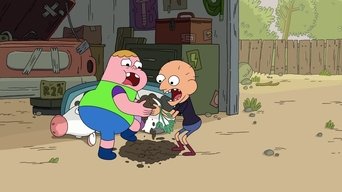 The students of Aberdale Elementary must pair up in groups of 2 to raise small potted plants.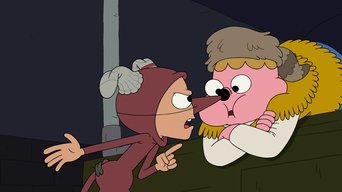 Sumo Joins a musical and Clarence promotes the show, but Sumo catches stage fright on opening night.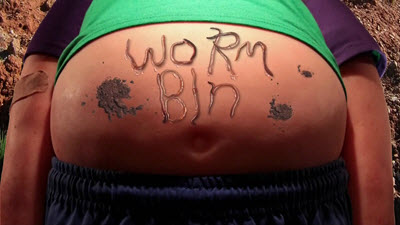 When his mother gets him a worm bin, Jeff has to cope with the idea that he lives with the…
Sumo must face the consequences when he and Clarence take a tooth from a dinosaur skeleton at the…
Clarence throws a birthday party, and everyone in their class shows up - much to the dismay of Jeff…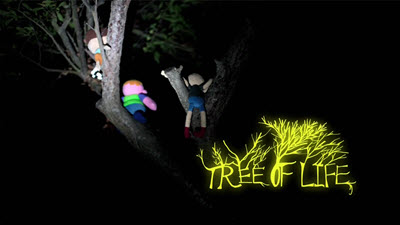 Clarence, Sumo, and Jeff climb a tree to carve their names on it.
In this half-hour special, Clarence and his friends play the biggest game of capture the flag yet…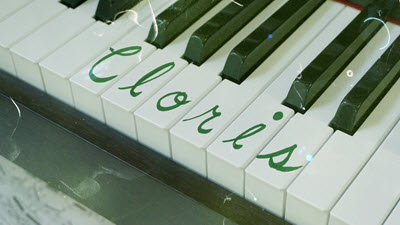 When Clarence goes with Jeff to visit Jeff's grandma, he befriends an aging woman named Cloris and…
Mel learns that Chad has never taken Clarence fishing and decides to remedy this with a bonding…
After an accidental backpack swap, Clarence discovers that Belson is hiding an artistic side and…
Following an insect mishap, Clarence's house needs to be fumigated forcing Mary, Chad, and Clarence…
It's Christmas time in Aberdale and Clarence is convinced his winter wish for snow in Arizona will…
It's the end of the school year, and as is tradition at Aberdale Elementary, Papa Marianio is…