6.61
Dawson, Joey, and Pacey are life long friends, whose lives start to rapidly change when a new girl, Jen, moves in next door to Dawson Leery and the foursome start high school. Along the way they are joined by two other newcomers to Capeside: Jack and Andie and, when they go to college, by Audrey.
Ended


TV series created in 1998 and concluded in 2003 by Kevin Williamson.
The show consists of 6 seasons and 128 episodes.
(Part 2 of 2) Five years have passed and everyone is reunited in Capeside for a special wedding.…
In a story that replays the same day's activities from three different perspectives (as in the 1999…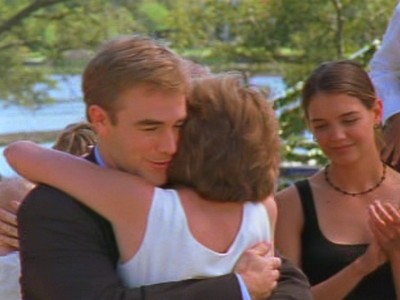 (Part 1 of 2) Five years have passed and everyone is reunited in Capeside for a special wedding.…
Trailer
Seasons
Posters
Similar TV Shows