Ran, Sonoko, and Conan are on the bus ride to Haido Hotel. Sonoko felt like that someone touched…
After investigating the room, Sera declares the culprit.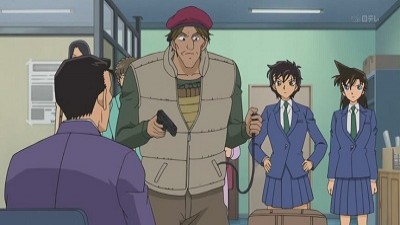 Isao Sawaguri came to the Mouri Detective Agency and brought together three female novelists he…
Sawaguri, pleased to have another detective to find the culprit, obeys his requests to take…
Conan declares Mitsui is innocent since she was witnessed leaving Miku's room; Sawaguri inferred…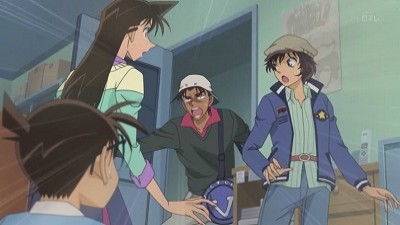 Heiji and Kazuha visit Tokyo where the two part ways. A murder occurs at the restaurant Kazuha is…
Heiji reads a letter he received from an already dead man and old acquaintance of his mother,…
The police arrive and their investigations reveal the baumkuchen was cut evenly into eight pieces…
Conan and Heiji resume their investigation while Ran and Kazuha gossip about Shinichi's confession…
Conan and Heiji's investigation leads them to realize how Ikuro and Serika were murdered.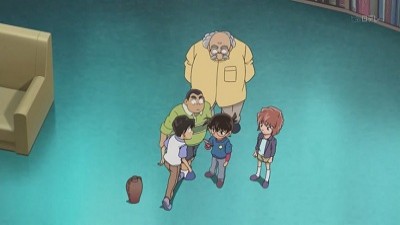 Professor Agasa has recently posted a video on a popular website, asking for someone to evaluate an…
Conan realizes the kidnappers invaded Agasa's home too quickly and deduces they have visited…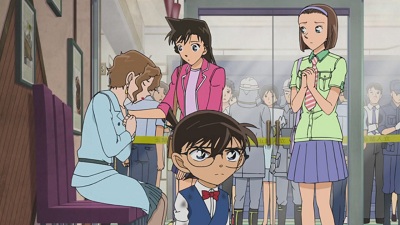 Conan, Ran, and Sonoko are invited to the opening ceremony of a chocolate shop that is supported by…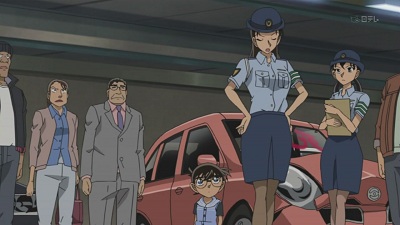 The Detective Boys discover officer Chiba's has been vandalized with a threatening word. Realizing…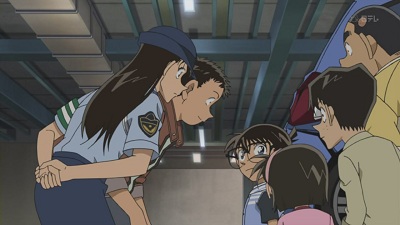 Chiba is unable to recall Naeko's face though notes his familiarity. During the investigation,…
When Ran, Sonoko, Sera, and Conan are walking, they receive a phone call from Ran's father Kogoro,…
Conan completes his investigation and realizes who the murderer is.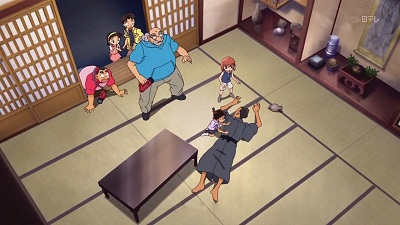 The Detective Boys wish to capture a few beetles to bring to school, and as a result, visit Agasa's…
At night, Hiroshi Yagisawa and his dog, Coeur are taking a walk in Beika Street. Coeur sense…
The guard named Zenkichi Ooka is threatening two people to keep giving money to him. At night,…
Mio was attacked by Karashima but attacks back in self-defense.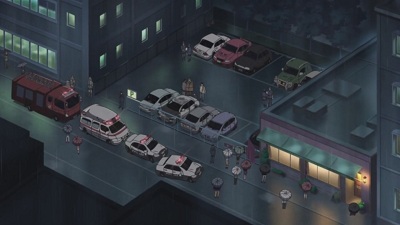 At Ristorante Sundayrino, Raita Banba and Hatsune Kamon are getting married. Kogoro, Ran, and Conan…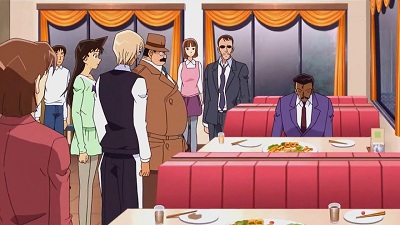 A second DNA test with sterile samples reconfirms the rough DNA match leading Conan to a…
The Detective Boys meet Nanami Kyoudou, who's grandfather, Seitarou Kyoudou is the one who built…
The mystery of Darkness Tower is revealed by Conan
Kogoro prepares to meet with the client Kei Katshitsuka. While waiting, he receives mail of…
Arriving at Katshitsuka's home, Ran receives a phone call from Masumi. The phone call receives…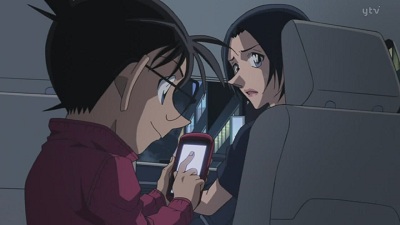 Conan stops feigning his sleep and tells his kidnapper who is really she !!
After visiting the three, Conan explains the robber in the video was left-handed and only Takayo…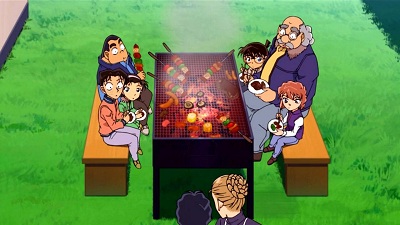 The Detective Boys are invited to the Konno residents for a barbecue as a thanks for solving a case…
The wife, Sumika, tried to scare the husband to cure his hiccups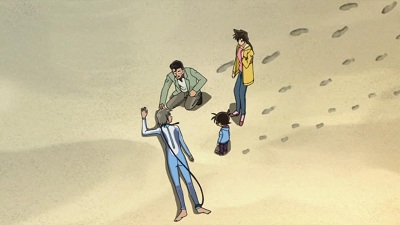 Conan, Ran, and Kogoro went to Ohama Coast from Beika Street for two hours and they are going to…
Conan, Ran, and Kogoro must've slip through time (not literally). Ran won a prize at a shopping…
In the hospital, Sakota is lying on the bed to get his treatment done. There's a high possibility…
At the greenhouse, the wealthy property owner named Zenzou Sunada is showing Conan, Ran, and Sonoko…