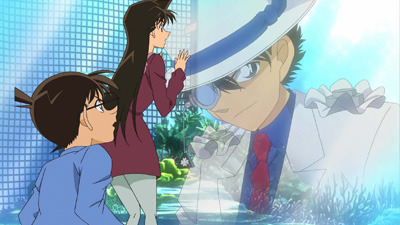 The Blush Mermaid goes on display at the Suzuki Museum, stuck on the shell of a turtle swimming…
Can Conan locate the Blush Mermaid and beat Kaitou Kid?
Conan, Ran, and Kogoro come across Nana lying on the ground in the park after nearly driving into a…
Ran, Sonoko, and Conan are watching "Which Sweets Show", a television program where two chefs…
Shoutoku was murdered! The police, Kogoro, Conan, Masumi watch the surveillance room, where they…
Mouri Kogoro, Ran, and Conan watching the ending of an old movie staring retired actress Misuzu…
Upon hearing a woman scream, Conan and the Detective Boys rush into a room to find Kitajima lying…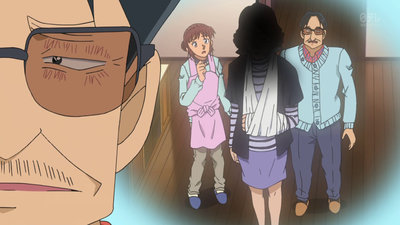 Conan and the Detective Boys run into Naeko Miike and Yumi Miyamoto, who were talking about Yumi's…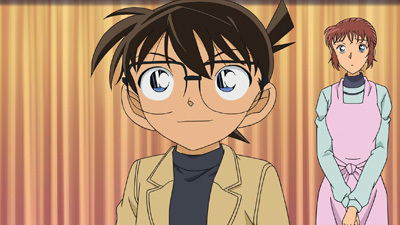 Conan pieces all the clues together: the suicide note with somewhat strange contents, Shukichi…
Two chefs ran into the reception saying Masaru had been found lying dead on the ground due to a…
Professor Agasa called Conan over the phone to tell him he'd witnessed someone being hit repeatedly…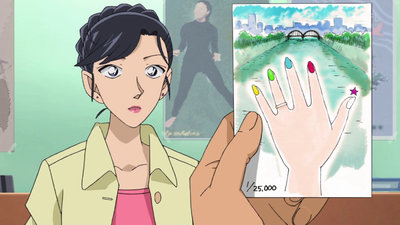 Conan figures out Kaori's real home phone number and calls it. He's surprised when Sato begins…
After hearing Kataoka scream, Conan, Ran, and Seiya head in the direction of the sound to find Sada…
Conan and his friends were playing Frisbee at the park, when a dog named Matsunosuke launched off…
Fukui is a beautiful woman bartender. Kogoro receives a request from her to investigate a strange…
Kogoro is undercover at the Blue Parrot, because Yuzuki Fukui asked him to investigate on a weird…
As Conan and Ran are waiting for a meeting with Eri, they meet Sera, who is investigating Rumi…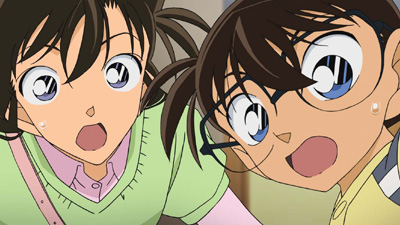 Ran has to open Waka's apartment with a key when no one answers. Later, Ran finds Waka on the…
While practicing penalty kicks, Sanada's soccer ball accidentally hits Kou while he's riding his…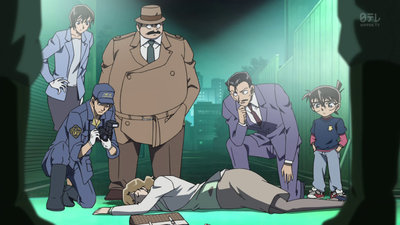 Hearing a woman's scream, Kogoro, Ran, and Conan run towards the sound and come across a man…
The missing teacher, Masahiro Tanba, is found in the toilet, apparently drowned. Makoto Kyogoku…
Sunami discovered the missing Tanba in the toilet in the parking lot of the bowling center. When…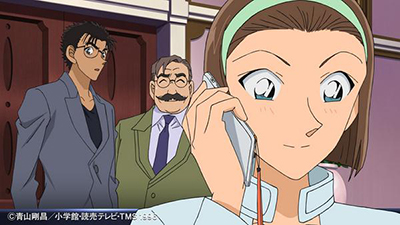 Sonoko has decided to introduce Makoto to her parents. But while her father wholly approves of…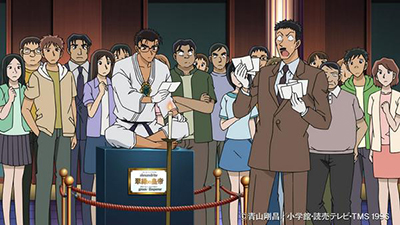 Jirokichi learns of Makoto's victory record and swiftly changes his mind about the young man's…
A man was found murdered inside on his apartment! What love story will continue to develop among…
The mystery unveils revenge against a stalker! Who is the culprit?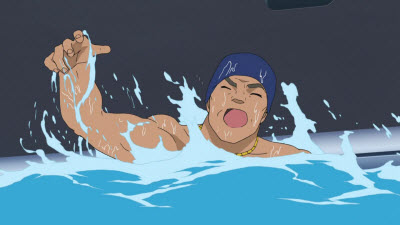 When Koutarou jumped into the ocean he suddenly was unable to swim and began drowning, eventually…
Three different people have come forward claiming Taii belongs to them. Now it's up to the group to…
After unlocking the door, Conan runs into the bedroom to find Teishi barely breathing after…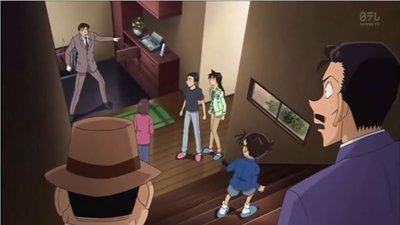 Just as Ran was about to leave, Hidehisa cries out from the 1st floor as he finds the victim,…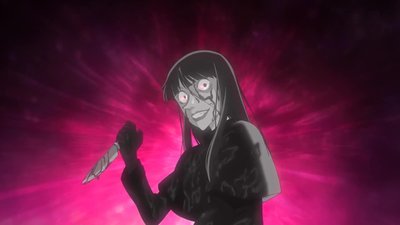 Conan, Ran, Sonoko and Sera are walking through the woods as Sera explains the reason for their…
Yui Uehara of the Nagano police arrives and learns of the murder case and details, such as the fact…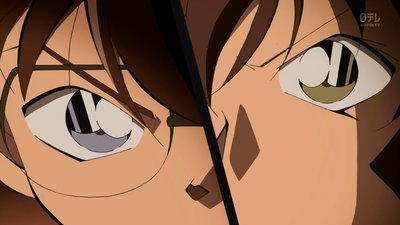 A search is conducted they don't find any knife-like objects or wigs. A woman is seen lurking…
After an unlucky while at the pachinko salon, Kogoro who walks about sees Conan at a small police…
Conan and Kogoro feel something is wrong with DoDonPa's all too convenient alibi. After taking on…
Conan, Ran, and Sonoko visit the hotel room where Masumi Sera is living. In the hallway on the 30th…
Author Keigo Hiura's assistant Chiaki Minazuki is found strangled to death in a hotel room directly…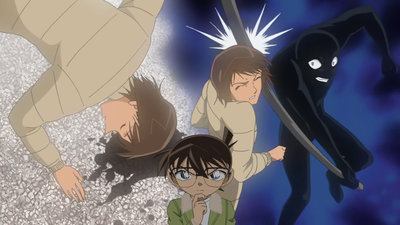 Conan, Kogoro, and Ran take a trip to Ishikawa Prefecture's Kanazawa to meet with a tourism agency.…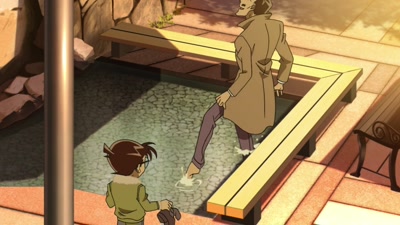 After Akiyama is attacked, Ran accompanies to her to the hospital. Kogoro and the others continue…