Daniel finds out a shocking secret as he attempts to help a patient deal with his suicidal…
Mandy finds her professional reputation being brought into question after an over protective father…
Zara finds herself becoming caught up in the middle of a very unusual love triangle. Jimmi is…
Mrs Tembe comes up with a macabre plan to try and help a widowed friend take on her gym manager who…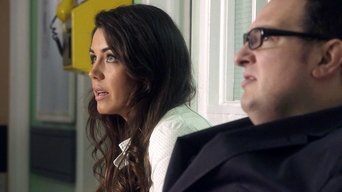 Al attempts to persuade a student to stop using a new tanning product that is not safe. Things heat…
Rob has no choice but to step in after a former police officer starts to investigate his new…
Daniel attempts to stop his friend from making a choice that could tear his family apart. Chris…
The surgery is on high alert after there is a deadly spider on the loose. Emma finds it hard to…
Chris starts his last day and Barry has planned a special send-off. Mandy has to deal with a new…
Kevin attempts to helps a man see where his priorities lie after a mysterious object falls from the…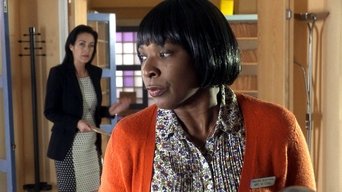 Howard is surprised after he learns why an ex-colleague has recruited him to help her lazy son.…
Jimmi treats a young woman suffering gender confusion who is facing a serious charge at the police…
Rob interviews an upset woman who seems to havegot away from her captors. The Mill needs a new…
Mrs Tembe meets with the man she saved and learns the dark reason why he wanted to end his life.…
Mandy attempts to help a teenage girl who has a problem with her boyfriend sharing intimate…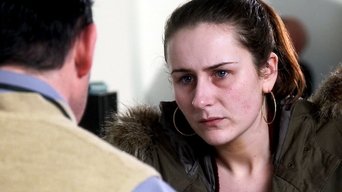 Emma attempts to help a young mother whose independence had meant that she is unable to look after…
A man suffering with some terrifying hallucinations manages to cause Daniel problems finding a…
Al finds himself being drawn into a complex thirty-year-old mystery after an elderly man with…
After a couple of successful professionals return to their old school for a careers talk,…
Howard finds himself involved in a game of cat and mouse at an art gallery. Karen and Rob go out…
After an old friend pays him a visit, Heston finds himself believing that romance could be on the…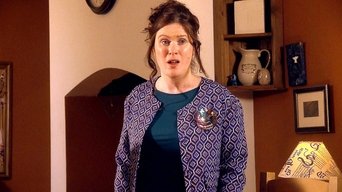 Mrs Tembe and Karen enjoy a musical evening. Emma's dinner party offers Niamh an unexpected insight…
After he attempts to help an elderly couple, Kevin has to deal with a moral dilemma which could see…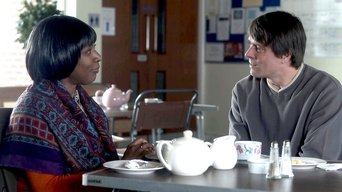 Mandy attempts to help a couple who are mourning the death of their child after a devastating…
Heston meets a woman who has the ability to spot rare medical symptoms that could save a person's…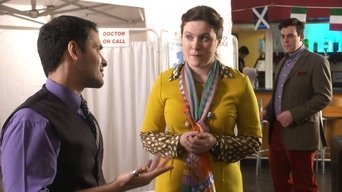 Niamh attempts to help a student with a strange secret. Zara upsets Mandy whilst Rob meets Karen's…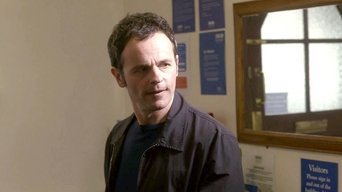 Kevin feels suspicious after he treats a young woman whose symptoms do not quite add up. Daniel is…
Daniel attempts to help a troubled teenager whose ideas about the future are very different to…
Jimmi has to treat a child who has been arrested for robbery whilst Rob wonders whether somebody…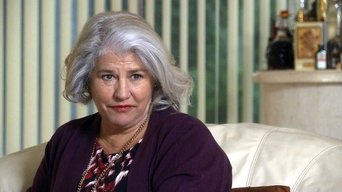 Mandy believes that a regular patient's new partner is after her money and decides to investigate.…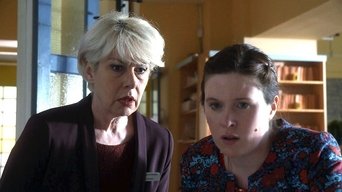 Al finds himself becoming involved with a man's strange beliefs about aliens. After things spiral…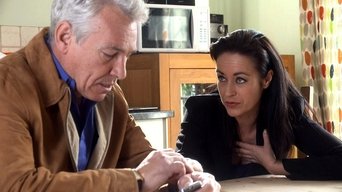 After a former lover needs Zara to help save his son, she is put in a really impossible position.…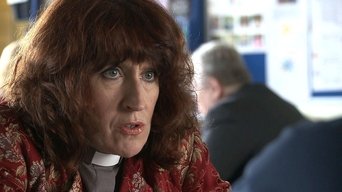 After tracking down Edwin's drug-addicted son, Zara realises how much danger she's now in. Karen…
Niamh discovers a young patient is lying about been terminally ill. Imogen's new art project proves…
Daniel has to step in when his patients neighbour angrily attacks him. Rob is coming to the end of…
Niamh is in a race against time to save the lives of three young men, when she makes a shocking…
Mrs Temebe is partly responsible for losing some of her friends savings. Emma feels let down by…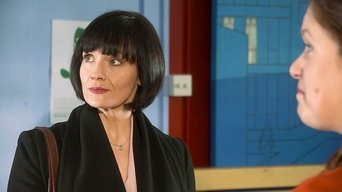 Al is determined to try and clear his name when a patient makes a serious accusation against him.…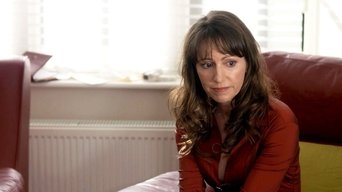 Daniel attempts to help a student who regrets going through with a life-changing operation. Howard…
Kevin's cousin needs his help dealing with her son admit he is gay. His revelation shocks them both…
A mysterious woman shows up at the campus with some news for Barry. Jimmi and Mrs Tembe clash over…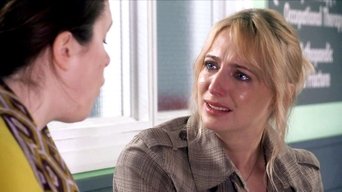 Niamh becomes involved in a family dispute after a surrogate changes her mind about keeping the…
Jimmi and Rob attempt to help av woman whose carer has been attacked. Mrs Tembe invites Josh around…
Emma attempts to help a history student and her boyfriend after the past threatens to overshadow…
Heston helps a young and vulnerable mum discover the truth, when tragedy strikes. Karen has a…
Mandy isn't aware that all isn't as it seems, when she takes a chance on love. Howard and Emma's…
Kevin tries to fix a neighbourly dispute, when both parties reveal they are suffering from severe…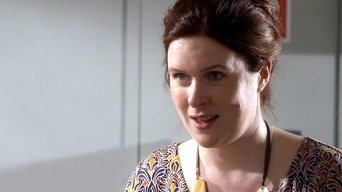 A tired Zara returns to St Phil's Hospital the morning after Jade is rushed into theatre. Heston…
Niamh attempts to catch Al's attention, while Zara goes to see Jade ather home and is surprised by…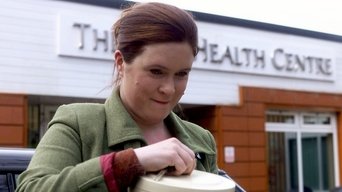 Jimmi learns about some foul play at work after he responds to a man's concern regarding his aunt's…
Howard finds out the real reason behind a sales rep's aggressive behaviour and finds himself…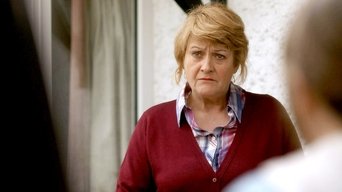 Rob attempts to find out more about a driving test scam but finds it hard to find any real leads…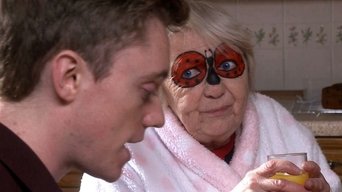 Zara ends up getting more than she bargains for as she visits an elderly patient leaving Daniel to…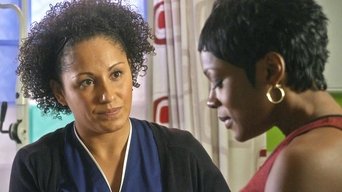 Al thinks that there might have been some foul play following a meeting a patient claiming to have…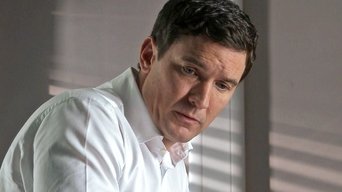 Daniel attempts to help a patient whose little girl seems to have contracted scurvy following a cut…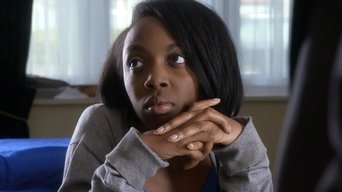 Niamh is left in a bind as her ignorance of Ramadan is exposed after a young man comes in with his…
Howard's efforts to learn what happened to his great-grandfather in the First World War sees him…
Kevin attempts to expose the hypocrisy of a young Muslim patient, who is finding difficult to…
Karen talks to a girl who she thinks is trying to escape from abuse at home, but soon comes to…
Heston attempts to help a hoarder who spills her husband's ashes on herself and then goes…
A shocking discovery is made by Zoe after a group of schoolgirls are struck down by a mysterious…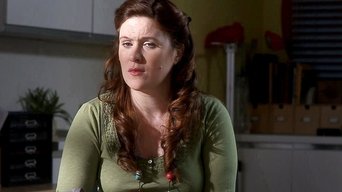 Jimmi attempts to help repeat offender Liz who is stuck in a cycle of self hatred. Niamh is…
Kevin is worried after a depressed patient takes some drastic action by auctioning off his life on…
Heston's paranoia gets more out of control. Mrs Tembe could be making a massive mistake pushing…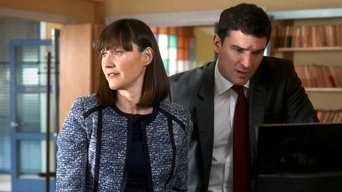 Karen attempts to help a former celebrity magician who has fallen on hard times reconnect with a…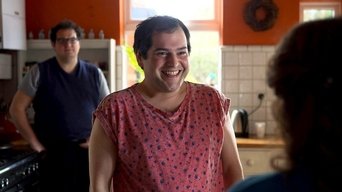 Al attempts to help save a couple's relationship after a patient's girlfriend has an unusual…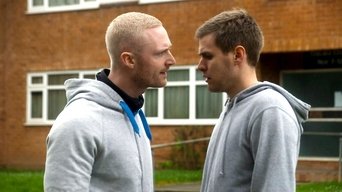 Howard receives the chance to use his policing skills after there is an investigation into a…
Mandy manages to get in touch with her inner rock goddess following a run in with a diehard rocker.…
A couple of women compete for Kevin's affections. Daniel and Toni step up the pace during their…
A drama therapy session sees more self-exploration for the workshop leader than he could have…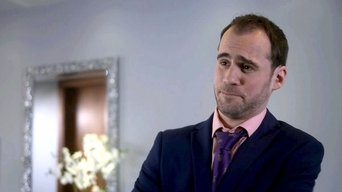 Al finds it hard to keep his emotions in check after Niamh goes on a date with what looks like the…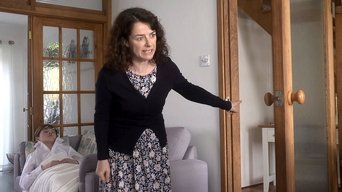 Different locals become sick with a mysterious illness, and Al believes that a boy who claims to…
Howard has an unexpected new police partner whilst attempting to locate a stolen cat. Emma helps…
Jimmi is worried about his goddaughter who was born with a hole in the heart. Rob is looking for a…
Jimmi continues to try and find his goddaughter.
Mandy attempts to help a couple who are at odds with each other look after a baby. Heston has a…
A mother is desperate to stop her son from getting married. Jimmi's suspicions of Zara grow. Barry…
A suspicious wife finds herself questioning whether or not her husband is smuggling illegal…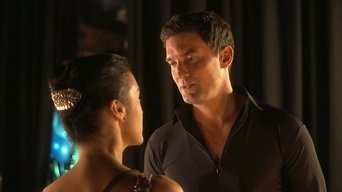 Karen helps a young woman who wants to become a costume designer. Daniel and Toni wow Anton Du Beke…
Mrs Tembe wont believe the worst of an ex-convict who is working at Campus as a handyman. Jimmi…
Toni attempts to help a heavily pregnant woman who is concerned that she is losing her memory.…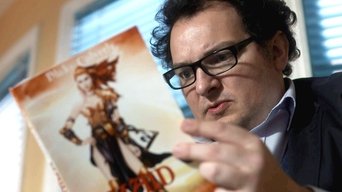 Al manages to save the life of a fellow sci-fi enthusiast and impresses Niamh along the way.
Daniel needs to help a couple of his patients who are at loggerheads. Heston learns that he does…
Rob attempts to stop a woman from dousing acid on the magistrate she thinks is responsible for her…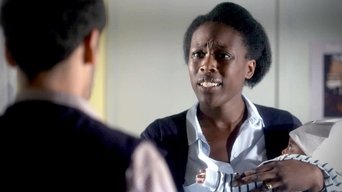 Kevin tries to give some advice to a woman who is being pressured by her Nigerian mother-in-law to…
Heston attempts to help deal with a dispute between a woman and her husband, who has shown up after…
Mandy tries to help a father who says he cannot bear to look at his teenage daughter. Heston has…
Daniel attempts to help out a fellow gambling addict who has hit hard times and who is hiding a…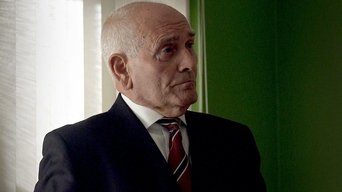 Howard finds himself in the middle of a desperate woman's attempts to bend the NHS rules so that…
After a police officer is accused of planting evidence, Rob's loyalty to a colleague is challenged.…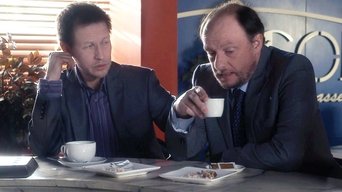 Jimmi pays a visit to a bereavement centre, where the staff are all at odds with one another. Mandy…
A bad night's sleep becomes a meditation for Karen as she attempts to understand exactly who she is.
Zara runs into a teenaged vampire and her desperate mother. Heston starts to talk through his past…
Al, Heston and Kevin all have their perfect evenings planned but not everything goes as they hoped.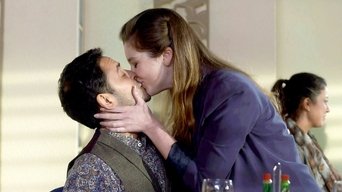 Karen tries to reunite a mother with her betrayed daughter, and Mandy attempts to convince Catriona…
A tired craftsman finds his health affects his business. Catriona talks to the police whilst Kevin…
Rachel is confronted by Mandy as things come to a head between Kevin and Poppy.
Kevin attempts to help an old friend who is being blackmailed. Mrs Tembe attempts to help Jimmi…
Zara runs into a former nanny who has been attempting to reinvent herself as a successful…
The medical practice assists police in scrutinising the events that lead up to Catriona's suicide.
Niamh attempts to help a woman with special needs move out of her sister's home and into sheltered…
Ayesha attempts to help a man sort out his issues with his son. Niamh and Al clash over his…
Al talks about a new medical innovation to some potential investors. Mandy attempts to help Heston…
Ayesha manages to makes a unique impression at her interview, but is not sure whether she actually…
Jimmi attempts to help a woman create some boundaries with her mother. Howard runs into trouble…
Mandy finds it hard to deal with a heavy workload and a difficult patient on her last day. Karen…
Emma attempts to help a homeless teenager who has been blamed by his father for a family tragedy.
After the extravagant memorial of an Elvis impersonator, Daniel attempts to help a widow move on.…
Zara is in a race against time after she meets a young pianist with a shocking secret. Howard finds…
Rob has to oversee a demonstration against fracking, which turns nasty after a WPC is hurt.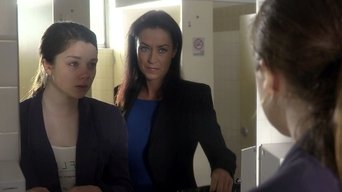 Al and Karen attempt to help an overseas student who has nowhere to stay. Kevin has to make a…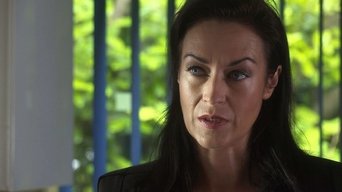 Karen is asked to be part a documentary regarding her memory loss. Kevin quits.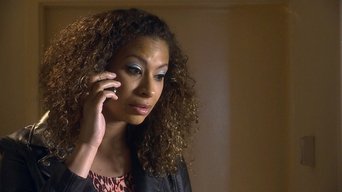 Ayesha attempts to help her friend confront her difficulties but at her home she fails to improve…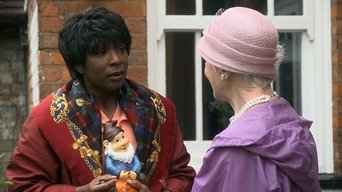 Mrs Tembe tries to assist an old lady who is in danger of being evicted from her home. Niamh is…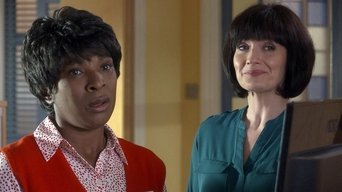 A woman finding it hard to come to terms with a terminal illness sees her sister moving into her…
Jimmi attempts to find out why an elderly patient is missing her dialysis appointments. Heston…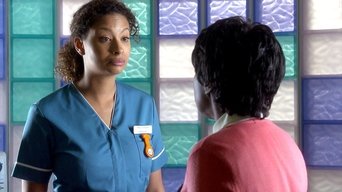 After a young girl turns up at the practice showing signs of stigmata, Daniel investigates. Heston…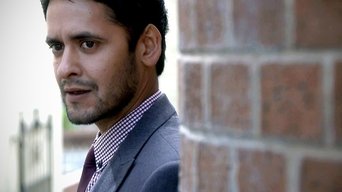 After a man discovers an embarrassing affliction on the morning of his wedding, Al starts to wonder…
Mrs Tembe finds out what it is really like to be a nurse on house calls. A shocking discovery is…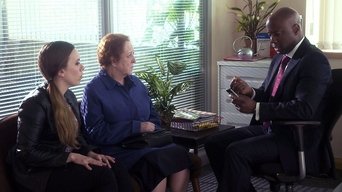 Kevin shadows Stuart for the day, and after dealing with the death of a patient he learns more…
Stuart becomes suspicious of Kevin's motives. Al and Dan become competitive over Halloween lanterns.
It's Kevin's last day and he wants to go without a fuss, but a mysterious man is desperate to talk…
After an elderly brother and sister are pressured to sell their family home, Niamh becomes…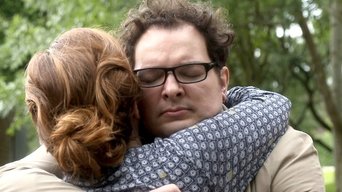 Al has to deal with his scepticism of the supernatural after he finds a whistle with mysterious…
Karen finds out an uncomfortable secret in the relationship between an elderly woman and her son,.…
Curtis Brown manages to trap Heston in The Mill, and he is not sure what he wants from him. Al is…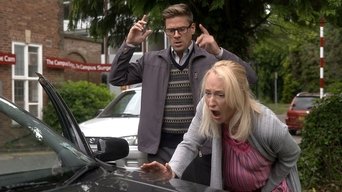 Ayesha finds her skills being put to the test after a woman goes into labour and they can't get to…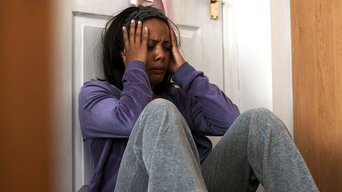 Heston has to deal with his demons after he visits Curtis Brown's pregnant girlfriend at home.…
Heston gets ready to say goodbye. Tensions increase as the partnership interviews get underway.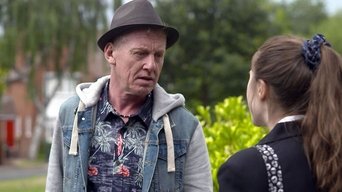 Daniel attemps to help a single father deal with his chequered past. Howard is determined to make…
Zara is determined to solve the mystery of a romantic letter in a old book. Emma is on the warpath…
Jimmi bumps into a old university friend who was renowned for been a hellraiser. Sierra is now out…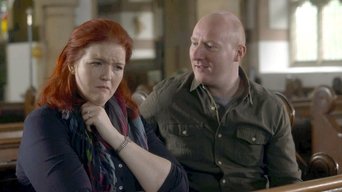 Mrs Tembe helps a abandoned at birth woman find her mother. Ayesha thinks Bren may lose Sienna.…
Sam is convinced he has a brain tumour, but Zara can't understand why. Jimmi and Al begin…
Al is worried for Niamh's safety after a mysterious man begins to follow her. Howard makes a big…
Mrs Tembe has to deal with a moral dilemma after she is trusted with a neighbour's secret.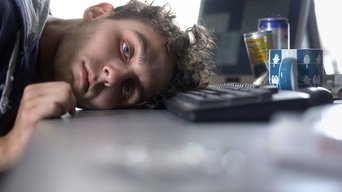 Al ends up competing against an obsessive student on an internet encryption challenge. Ayesha feels…
After Heston is called to certify the death of an elderly gentleman, he becomes caught up in an…
An altercation with a difficult patient soon turns into a nightmare for Karen. Zara's holiday…
A mother and her son come face to face with a former stalker. Ayesha thinks about the future as…
Franc helps an injured footballer and receives a very tempting offer in the process. Al requires…
Emma takes a look at the mysterious death of a patient.
Howard uses his military training to help the daughter of an old family friend. Ayesha helps her…
Valerie attempts to help a hairdresser get back to his roots. Ayesha comes up with a controversial…
Howard finds himself being pestered into buying Christmas decorations for the Mill as Ayesha goes…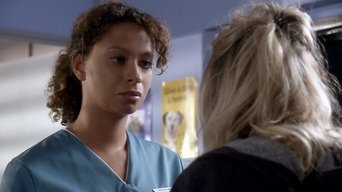 Ayesha gets an unwelcome visit from her drunk mother as Rob has a mystery to solve regarding an…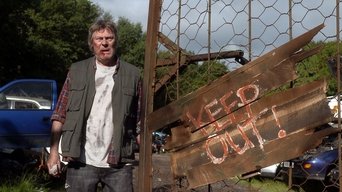 A documentary is being filmed putting Howard in the limelight as a home visit uncovers something…
Ayesha spends the evening with Franc but it doesn't go well as Karen is worried about Rob planning…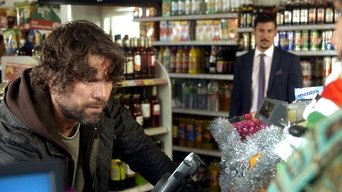 An armed robbery has Franc caught in the middle as a nativity play has Mrs. Tembe and Al at war.
Valerie and Barry clash after a young woman on the run turns up at the campus. A game of 'patient…
Heston becomes involved in a Christmas caper as a desperate friend steals money from the boss of a…
Ayesha believes that a carer is not looking after an elderly patient properly. Christmas is just…
Mrs Tembe is in the Christmas spirit as she helps a father and son at the church fete. Al makes his…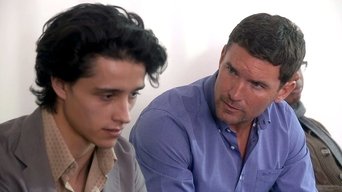 Daniel is detained at the airport. Franc's generosity holds no bounds.
After Valerie attends a speed awareness course, she starts to believe that one of her classmates is…
It's the season of goodwill and there ends up being plenty of fun at Al and Niamh's Yuletide party.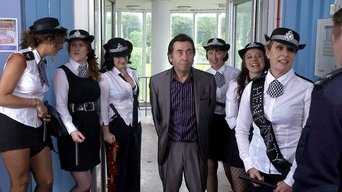 After a burglar is knocked out by a young man, Jimmi work out that the situation is more complex…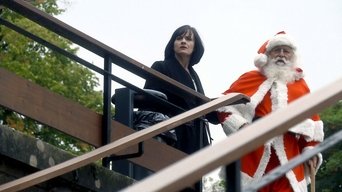 Mrs Tembe is left feeling surprised after the search for a Santa Claus reveals some hidden…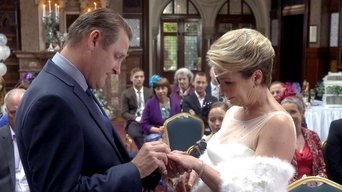 The big day finally arrives as Rob and Karen prepare to renew their wedding vows. A routine…
Jimmi finds himself drawn into a case of assault as Al tries to maintain the festive spirit.
An ex-lover has posted pictures on the internet as the death of a patient leaves Nimah struggling…
An expense scandal puts a coucillor under fire as Al has trouble taking it in about Christmas.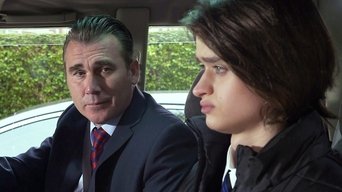 A son feels his is nothing like his father as Ayesha ends up playing Cupid.
Ayesha's night doesn't go well compared to Emma and Franc's as a DC's prejudices clouds her…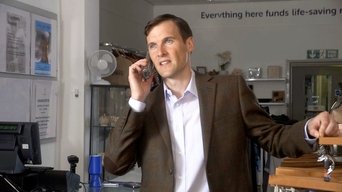 With Councillor Hargreaves stepping down, Emma and Mrs Tembe hope Heston might run in the election…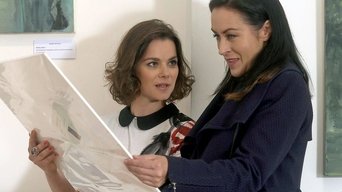 Whilst Daniel loses a bet with Franc, Zara doesn't have a good day during a trip to the art gallery.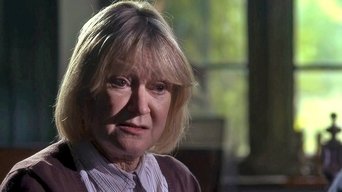 Two young girls have Mrs Tembe worrying about their health as Heston's manifesto might put people…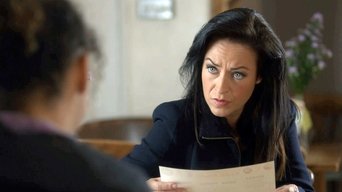 A day off for Ayesha turns miserable with Sierra as Mrs Tembe continues to get people to face up…
Heston and Valerie realise how difficult canvassing is as Rob tries to help a mother and son.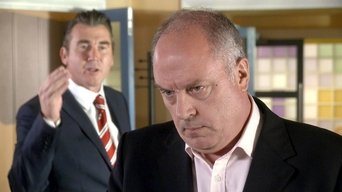 Heston becomes worried after uncovering a patient's shocking past as Ayesha goes to the rescue of…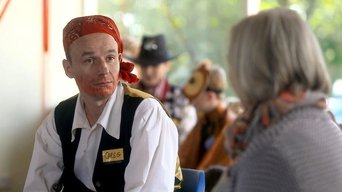 Niamh is worried about her future at the practise as Valerie helps a foster child with health…
As Howard tries to restore patient's confidence in the Mill after Niamh's revelation, Rob tries to…
Rob and Karen are at a market research chocolate-tasting course posing as somebody different.…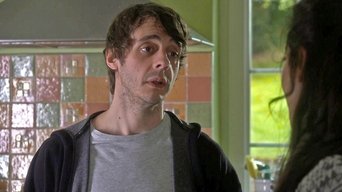 Greg believes that is going crazy after he begins hearing voices. Daniel manages to save the day…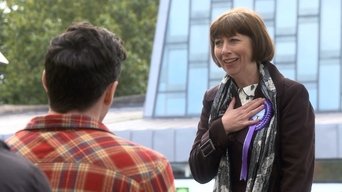 When a pregnant mother needs help, Ayesha and Niamh face an unseen terror as Valerie helps with…
A stag party sees Howard caught between two of his friends as Ayesha's aunt arrives.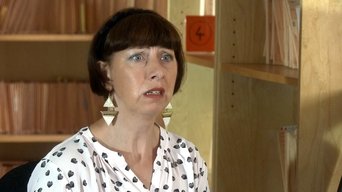 Heston's attempts to improve his speaking skills only end up gaining a rival as a mentally unstable…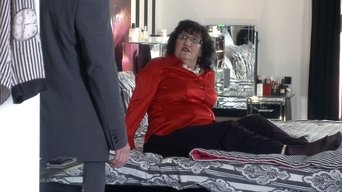 After a couple of elderly friends go to war over a winning lotto ticket Valerie steps in. The…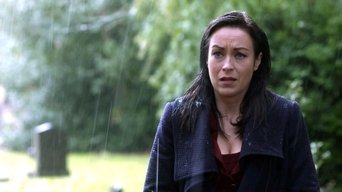 Zara attempts to help a traumatised teen who cannot accept that her mother has passed away. Howard…
Valerie finds herself the target of Barry and Ashley's affection as Karen and Rob have to deal with…
Jimmi does his best to help a lost boy when he is brought into the police station but a police…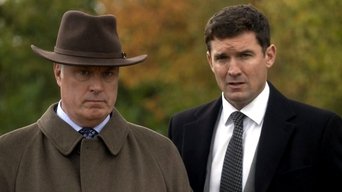 Property development is threatening the future of the common as a young mother is living in poor…
Niamh attempts to help a boy stuck in the middle of his arguing parents. Howard believes that that…
A man shows up looking for Karen. Valerie and Howard manage to have three minutes of fame.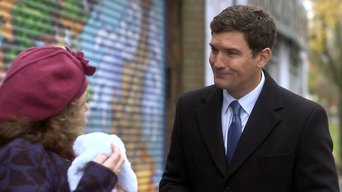 The team are surprised when they find that Al's personality has changed as Franc isn't convinced a…
Howard is closing in on Franc after the news that he leaked the news as Emma suspects a wife is…
On the Eve of the elections, Heston makes one last push as Zara deals with a woman who fears that…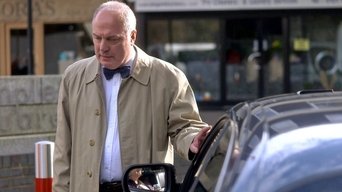 After the son of a colleague becomes ill, his mother turns to Rob for help to track down her…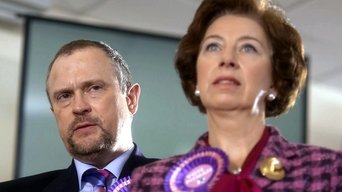 Emma attempts to help a teenage girl after her foster parents, seem to no longer want her. Heston…
Valerie receives an offer that is hard to refuse as Gary gives Daniel a scheme.
Ayesha's problems looking after Sierra continue as the plan Franc has starts to gain momentum.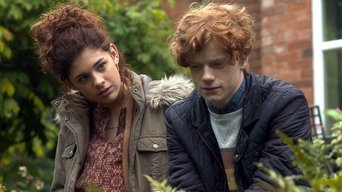 Franc is going to carry out Gary's plan but starts to worry as Ayesha vents her frustration out on…
After he visits a patient at a care home, Heston realises that there is more going on than he first…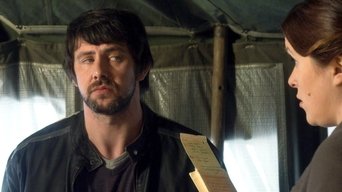 Andy is a chancer and Niamh plots his downfall.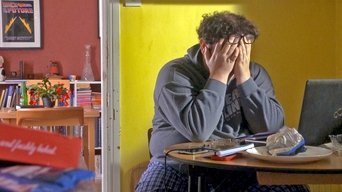 Al overhears a conversation between Gary and Franc which provides the evidence needed as Mrs Tembe…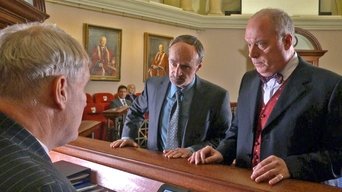 A girl causes trouble for Karen when she lies to her as Jimmi ends up breaching patient…
A face from Franc's past arrives to see Emma as Daniel starts to consider his career option.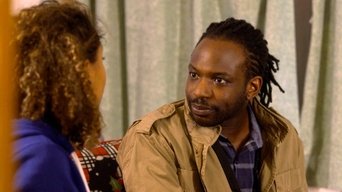 After their heartbreaks, Niamh and Al drown their sorrows with Emma and Jimmi as Ayesha is left…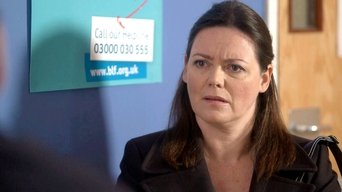 Daniel is giving a job offer in Australia some serious consideration as Ayesha's trouble with…
Karen is hoping Rob is getting her a special birthday present as Niamh deals with a dying man who…
Whilst Jimmi continues to think about his mysterious woman, Niamh finds prescriptions being altered…
The police station is short staffed due to illness which causes trouble for Rob, especially when…
Mrs Tembe finds herself in the middle of an absent-minded professor and her cleaner. Jimmi…
Emma attempts to help one of her patients deal with a complicated love life. Karen ends up getting…
Heston helps a young boy who fears he is being chased by a wolf as Ayesha receives confirmation…
As Ayesha deals with Sierra's departure, Jimmi and Heather have lunch together as Zara deals with a…
Ayesha finds herself struggling now that Sierra has left as a patient treats Al like her problem…
Karen becomes involved in one of Rob's cases even though she has been warned off. Jimmi has an…
Heston ends up being caught up in a love triangle after both the long-suffering wife and the…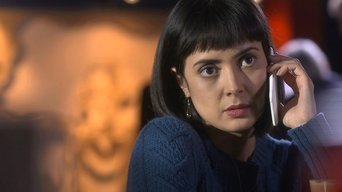 As Barry acts the hero in an attempt to save The Mill, an old friend of Ayesha's arrives needing…
When Niamh witnesses a man falling to is death, it is up to Rob to discover exactly what happened.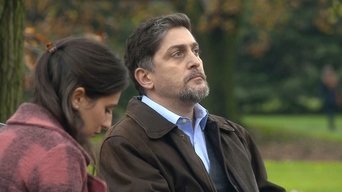 A visiting academic is diagnosed with suspected diphtheria leading Al to try and minimize and…
After a new vehicle is taken from a car showroom, Rob finds himself attempting to catch a daring…
Heston attempts to get to the bottom of a patient's heart trouble. Zara finds it hard to deal with…
A pregnant lady has to overcome her fear of childbirth when she goes into labour as Barry considers…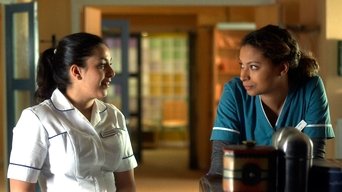 Ayesha's friend has a difficult decision to make as Ayesha tries to help whilst Jimmi puts off an…
A friend of Karen's is struggling with grief as Barry feels very confident about an upcoming…
Barry needs to deal with a difficult work experience trainee as he waits to see if he gets his…
Jimmi is concerned about recent developments. Zara finds it hard at home with Joe. Mrs Tembe feels…