Mrs Tembe and JJ return from holiday only to discover the police on their doorstep.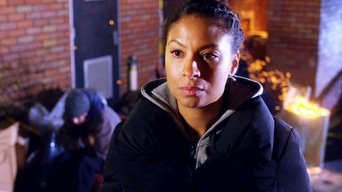 Valerie enjoys her invalid status a little too much. Ayesha reports Karl missing.
When an unpopular doctor at St Phil's has a streak of bad luck Ruhma is drawn in.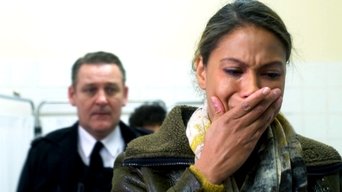 Rob has an explosive start to the day whilst Jimmi and Mrs Tembe have a clash of opinions.
It's a day full of surprises when Mrs Tembe discovers a man wearing only a towel.
Rob has a lead in the cashpoint case, but can he convince some witnesses to cooperate?
Valerie stumbles across three strangers who need to make peace with their pasts.
Sid is after a new challenge, but Mrs Tembe's plan fails to impress.
Sid is still reluctantly going along with Mrs Tembe's new initiative.
Heston is determined to prove his doubts about JJ are justified.
Mrs Tembe tries her hospital food recipes out on a chef. Ruhma and Karen get competitive.
Valerie shocks Ayesha with her latest plan. Rob has some unwelcome words for Emma.
Valerie worries that her cancer may have thwarted her dreams of being a mum.
Mrs Tembe demands the truth from JJ. Jimmi asks Al for details about his emotional state.
Valerie decides she wants a baby and looks to the Mill's men for a donor.
It is Sid's first shift as a rapid responder. Megan mentors Jimmi on becoming a therapist.
Karen's treatment of JJ undermines his confidence and incurs harsh words from Mrs Tembe.
Al's headaches are getting worse, and he is worried about his upcoming brain scan.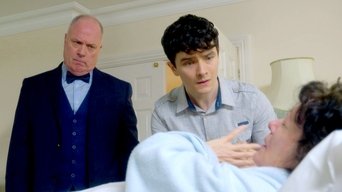 Heston is put in a difficult position when a patient's son asks him a nightmare question.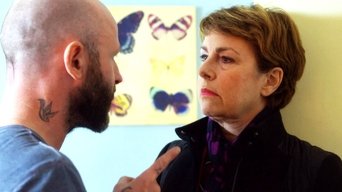 Daniel pushes Valerie on what she wants to ask him, while Sid deals with two trapped girls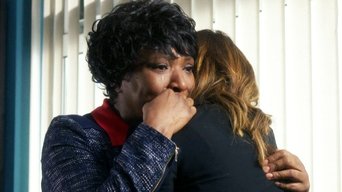 Zara thinks Mrs Tembe is hiding something and goes on the offensive.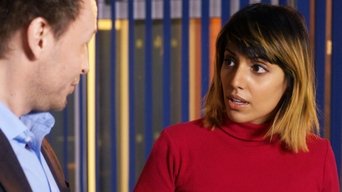 Mrs Tembe reluctantly hosts a dinner party, while Jimmi finds himself alone with Megan.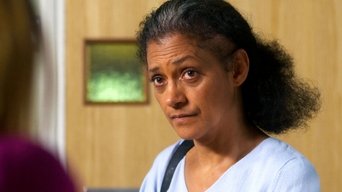 Does Mrs Tembe have anything more to worry about? She visits a clinic to find out.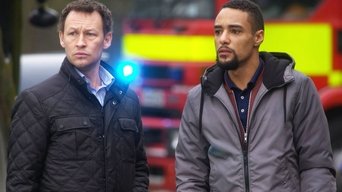 After an accident, the clock is ticking for Rob and Sid to help the people involved.
News of the accident filters back to the Mill, but Sid's reaction surprises them all.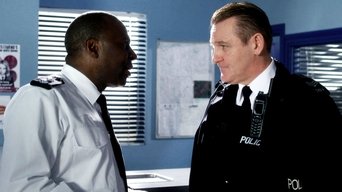 Valerie gets support from her colleagues, but all is not as it seems.
Mrs Tembe and JJ's celebrations hit the right note.
JJ has a life-changing offer for Mrs Tembe - will she follow her head or her heart?
A hard decision is put in front of Rob and Karen.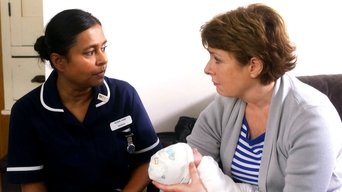 Rob and Karen struggle to cope with baby Marnie. Have they taken on too much this time?
Rob continues to bottle up his emotions despite things heating up at the Hollins house.
Daniel offers Jimmi some dating advice, but will the object of his affections reciprocate?
What should be a walk in the park turns into a living nightmare for Rob.
Mrs Tembe proposes she undertake a secret mission for the good of Heston's relationship.
Emma reaches out to a vulnerable woman - but is she in too deep?
Mrs Tembe is on a mission to discover the secrets of Ruhma's heart.
Emma is curious to know how Zara would respond if Daniel ever proposed.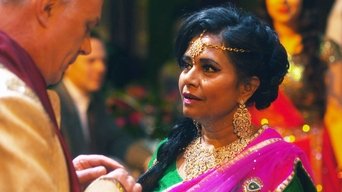 Ayesha gets a shock visitor. Daniel struggles to hold his temper.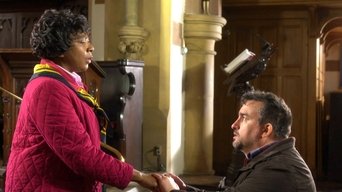 Ayesha cooks something up to take her mind off recent events.
Ayesha finally talks to Bren, but is she there to rebuild bridges?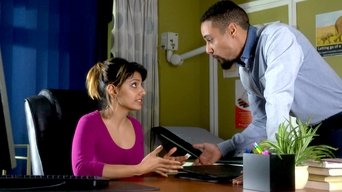 Ruhma makes wedding plans, but is Shak ready to support her yet?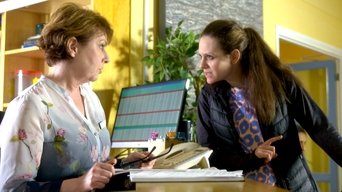 Rob struggles with his inner feelings and jeopardises a court case.
Sid and Megan's first date doesn't go well. Could this be the end of their affair?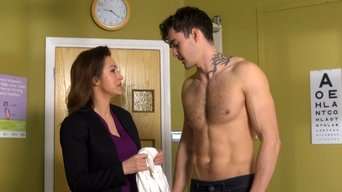 Emma has a run-in with a supposedly reformed Bren.
Megan sets a boundary in her relationship with Sid.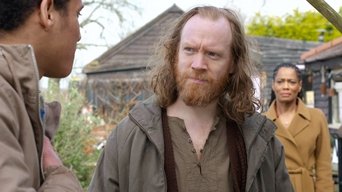 Rob hopes a fishing trip will help him relax.
Sid acts on his jealousy over Megan, but ends up making things awkward.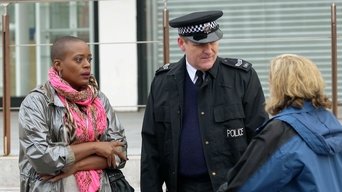 Rob experiences life in front of the camera.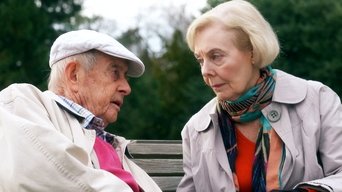 Mrs Tembe has a job on her hands to pin down Ruhma for important wedding business.
Ruhma's hen night gets into full swing, but will Ayesha spoil the party?
Ayesha takes Bren on a surprise trip, while Rob tries to get to the bottom of a burglary.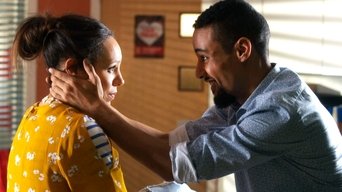 Ayesha gets frustrated when she isn't allowed to leave work to see her mother.
It's the day of the wedding, but will Shak turn up? Rob deals with the arrest of Bren.
The investigation into Bren's death begins.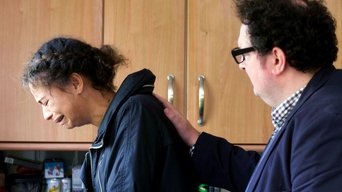 Ayesha's anger at who she blames for Bren's death shocks Al.
Emma seeks professional support from Jimmi as she faces questioning from the IPCC.
Karen attempts to heal the rift between a family and a carer. Sid tries to support Ayesha.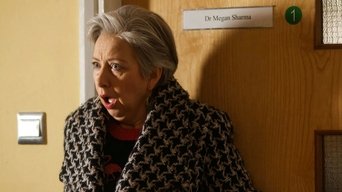 Zara is left stunned when an elderly lady reacts unexpectedly to some bad news.
Ruhma finally makes a decision about her married name. Sid makes a decision about Megan.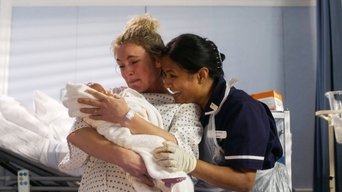 Ayesha shuts everyone out on the day of Bren's funeral.
Ayesha returns to work. Sid turns to Valerie for help.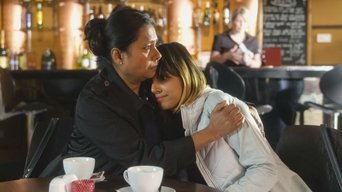 Al plans the perfect afternoon off. Rob looks to Emma for reassurance about Bren's death.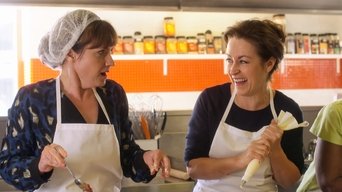 Valerie discovers a patient is hiding the truth. Emma tries to get Zara to break a rule.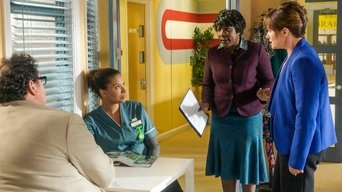 Heston has a surprising diagnosis for a man who is terrified he is seriously ill.
Sid tries to convince a woman to find alternative care arrangements for her young son.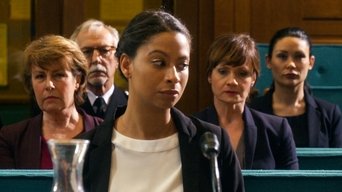 It is the day of the coroner's inquest, and Rob struggles to hold himself together.
Al's dismissal of a patient with toothache has grim consequences.
Heston welcomes the chance to perform minor surgery on a patient.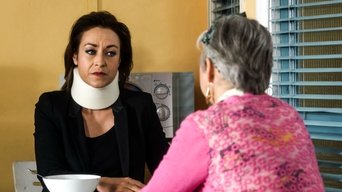 Zara finds herself dealing with more than one pain in the neck.
Zara is determined to prove Daniel wrong with Sid's help.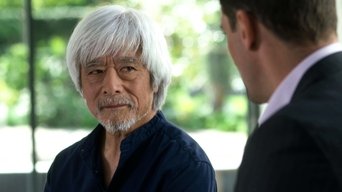 Daniel gets caught up in a bittersweet situation involving a dying beekeeper.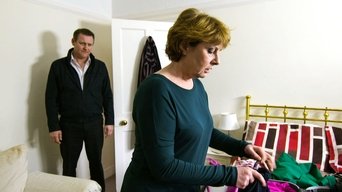 Valerie gets a delivery of flowers, but who are they from?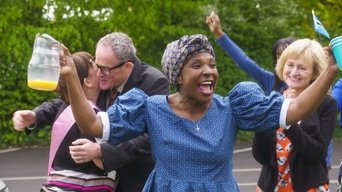 A returning patient causes tension between Al and Ayesha.
Ayesha's challenging behaviour causes ructions at the Mill.
Jimmi challenges Al with kindness. Geoffrey the cat gives Valerie paws for thought.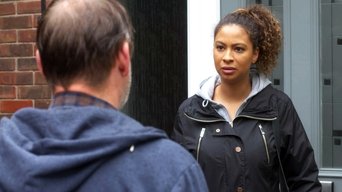 Rob does some soul searching. Al's act of kindness backfires.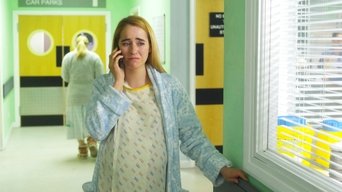 News about Rob gives the team a chance to reflect on what they missed.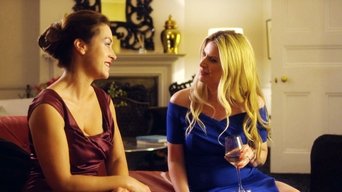 Daniel and Zara bite off more than they can chew at a dinner party.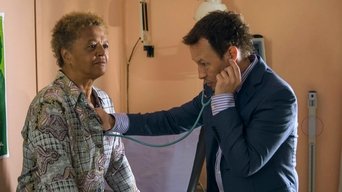 Daniel is worried that his life is becoming stale. Mrs Tembe has a proposition for Sid.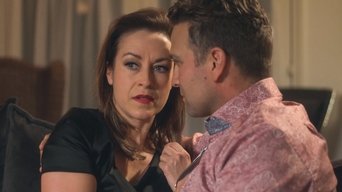 Daniel and Zara entertain their new friends. A surprise awaits Rob at his therapy session.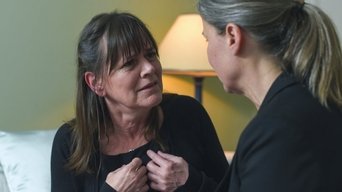 Rob's visit to Heston gives him an idea. Ayesha attends a funeral.
Rob attempts to get away from it all. Mrs Tembe's day is disrupted.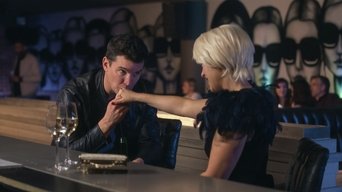 Zara and Daniel go on an unusual date. Jimmi gets caught up in an arrest.
Zara visits the hospital. Sid comforts a woman with a missing husband.
Zara makes a confident start with her witness statement. Sid has a bad morning at work.
Rob chases a drug dealer. Jimmi teases Al about a good deed.
Reece takes a sudden turn for the worse. Ruhma finds Heston looking through her wardrobe.
Karen wonders why a widower is reluctant to go on a date. Sid faces a day of ribbing.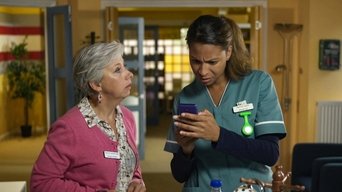 Valerie decides to try internet dating.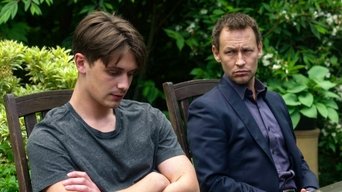 Jimmi finds himself with a dilemma when the last words of a dying patient reveal a devastating…
Zara is unimpressed by the new DI at the station. Valerie makes a surprising discovery about Al.…
Zara receives an alarming note, while Sid's joy at being the centre of attention is short-lived.…
Al has a date and is surprisingly diplomatic. Zara attends Reece's funeral and receives some…
There has been another stabbing, but can Tom find the victim before it is too late? Mrs Tembe…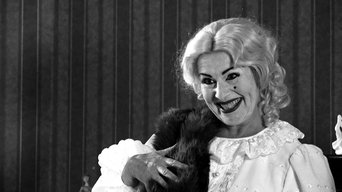 It is Halloween, and as midnight draws near, Heston, Emma and Valerie unleash their personal…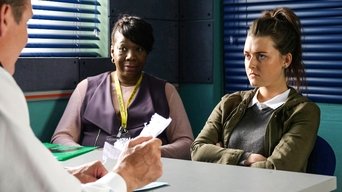 Zara makes a grisly discovery and starts to wonder if she is being threatened. When a bored,…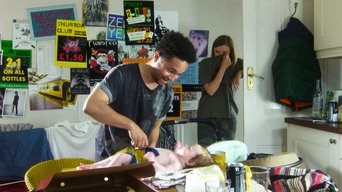 Al's pity date backfires when he is the one left feeling sorry for himself at the end of it.…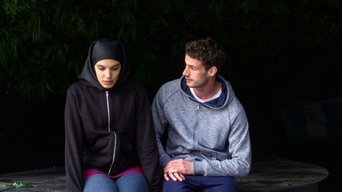 Shak has a confession to make, but it puts Heston in a difficult situation. Zara is furious when…
Mrs Tembe worries about Sid being exploited, but Al sees it as an opportunity for some fun. Zara…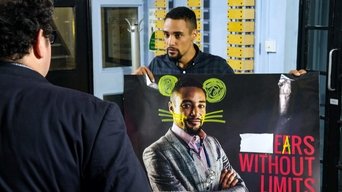 Sid returns from holiday to find his recent PR exercise has horribly backfired. Zara and Daniel…
Al disagrees with Jimmi's advice but later has to eat his words. Mrs Tembe comes up with a new way…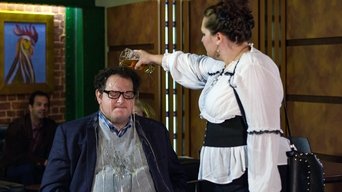 Al is silenced when Gwen's harsh words cut him to the core. Tom is left frustrated when his attempt…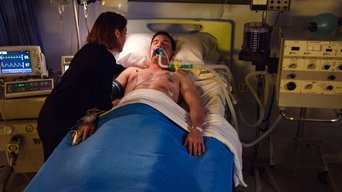 Ruhma attends a home birth with added complications - but not because of the baby. Heston takes Rob…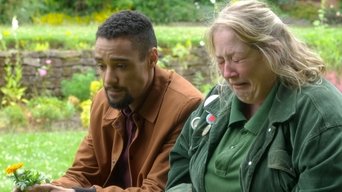 The campus is besieged by well-wishers when a grieving woman sets up a shrine outside their front…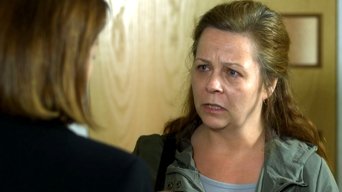 Al is faced with a dilemma when he finds himself looking after a giant African land snail for a…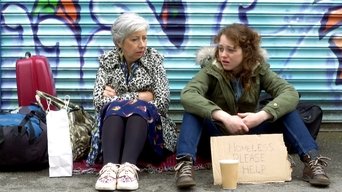 Valerie tries to help a vulnerable teenage girl who has reached crisis point. A reluctant Sid goes…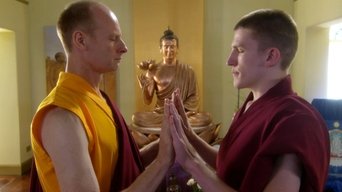 Jimmi meets a young Buddhist monk collecting money on the street and quickly realises that all is…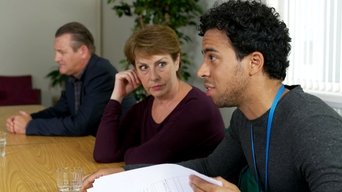 When her cousin Kayleigh turns up with a surprising business proposition, Ayesha finds herself…
Sid has to deal with an unexpected situation when examining Lily, while Daniel has a proposition…
Sid is visited by a journalist, but will he get to say what he wants? Mrs Tembe confides in Jimmi.…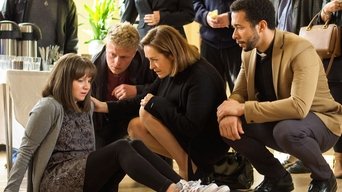 Al goes to talk to Mrs Tembe, and the result is most surprising, while Rob and Karen's shopping…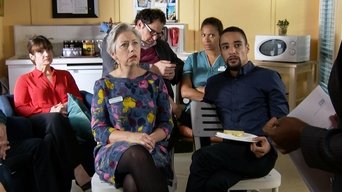 Mrs Tembe has to deliver some unwanted news to the practice, while Karen faces an immediate concern…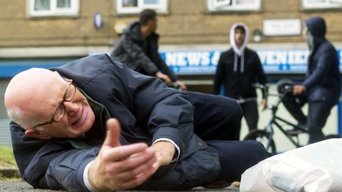 Al visits his mother for an early Christmas meal, while Rob is put in a position he would rather…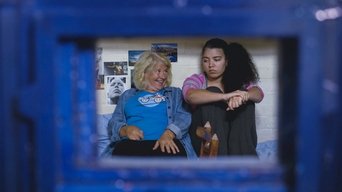 Austin visits Lily for the first time since her placement, and he isn't keen when he finds out Rob…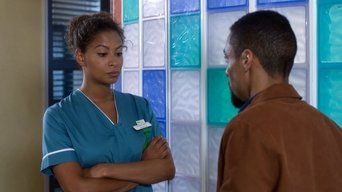 With Lily's condition worsening and the baby's birth imminent, Austin realises there is someone he…
Zara and Daniel get cabin fever and confront DI Stanton for putting their family at risk. A…
When Ruhma reveals a secret to Sid, he makes a decision about his future, but what will Emma make…
Al worries about his mother, while Rob checks in with a stressed Daniel and Zara. Emma helps an…
Daniel injects some fun into hotel life, while Al brings his mum to The Mill - will he be able to…
Al makes plans for Eve, while Sid looks for a new project. Mrs Tembe tries to help a teenager and…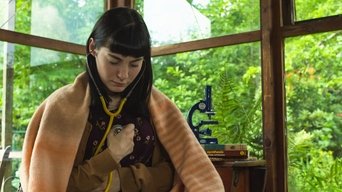 Zara confronts Daniel for not supporting her, but can he give her what she needs? Meanwhile, Rob…
Zara makes a difficult decision for the good of her family, but will it jeopardise her safety? Sid…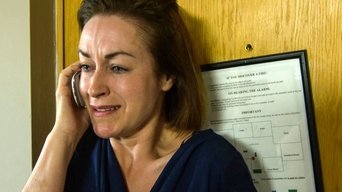 Now in grave danger, Zara starts to wonder just who she can trust. Meanwhile, Ayesha wants to know…
It's the first day of the trial, but with The Mill team under threat, will Zara still testify?…
It's a day of surprises in Letherbridge, as Zara has a revelation about the murder case, and Ayesha…
As court proceedings come to a close there's a last-minute testimony to be heard. But what will be…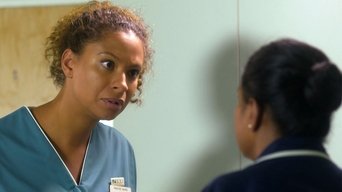 Daniel can't wait to get involved with the Christmas plans, but Zara clearly feels differently.…
Jimmi feels the pressure but the Christmas video is finally revealed. Has all their hard work paid… Emma is left disappointed when Sid makes an announcement. Al has a huge change of heart about the… Al offers to cover the evening shift for the second day in a row and insists he is just being nice,… Al reveals the real reason he has been volunteering for evening shifts and presents a strong case… As events spiral out of control, Ruhma struggles to protect Besa while Ayesha is determined to help… Rob starts to investigate Ruhma's connection to Besa, while Emma says farewell to Sid. Jimmi has an… Jimmi finds himself under siege, while Ruhma is feeling the pressure as an anxious Karen and Ayesha… When Besa absconds from the hostel, Ruhma fears for her safety and that of baby Tamanna - will they… In Liverpool, a young nurse apprentice has a truly emotional day before making a life-changing call… When Daniel abandons Zara's home cooking for a night out with an old mate, she has little sympathy… Karen and Valerie's lunch plans are spoilt when Mrs Tembe springs a surprise on them, and Jimmi's… Ruhma goes before Al and Emma to explain what happened with Besa, while Valerie tries to tell Zara… Mrs Tembe loses her temper with an author from Botswana who has a secret but hides behind a shield… Mrs Tembe introduces her replacement - and not everyone thinks it is a good idea - while Ayesha… Valerie continues to push her diet on everyone, while Jimmi puts an idea to Emma that intrigues… Emma starts to put her plan into action, and Jimmi prepares himself for a night out with Will. Sid… Daniel and Zara visit Emma's as a test, while Rob and Heston attend the men's group and have to… Ben tries to put his own stamp on the Mill, but one thing stands in his way - Zara! Emma is… Valerie is floored by everyone's reaction to her healthy-eating regime, and Jimmi has a knock-out… A fed-up Jimmi gives Will some home truths, and Heston is shocked to discover the cause of an old… Heston shadows on an FME shift and witnesses the full horror of Viper for himself, and Emma gets a… Jimmi gets a shock when Will brings home his new love interest. Elsewhere, an overheard… Jimmi tries to get over his awkwardness with Ben to help him with an important speech. Ruhma has a… It is the dreaded team building day, and there is no easy escape! Meanwhile, Heston is in a bad… Heston and Zara clash over a young patient, can they make a diagnosis in time to save him? Karen… Emma unwittingly puts herself in danger, but will Ayesha come to her rescue? Daniel's patient has… Heston tries to get a lead on the viper case by winning the trust of a user - will she give him… Heston turns vigilante in his mission to find the viper supplier. Is he putting his own safety at… Ben has to deal with the fallout from yesterday, but can he forgive Will? Meanwhile, Ruhma tells… Ben gets a frosty reception from Karen when he tries to make her more comfortable at work. Heston… Ruhma is forced to report Heston missing when he doesn't come home. Later, Ruhma is hopeful when… Heston is finally found, but have the drugs he has been force fed caused any serious damage?… Heston is a man on a mission, but finding Liam is no bed of roses. Elsewhere, love is definitely… Heston decides it is time for a heart to heart with Liam, but will he get the answers he so… Ben upsets Will's plans for the future. Elsewhere, Heston puts himself in danger again to unmask… Ruhma's meeting with a wedding photographer doesn't quite go to plan, while Jimmi counsels Ben.… Karen has an annoying itch which is affecting her work - can Valerie help find the solution before… Karen and Valerie finally discover the source of their itching, while Heston plans a surprise for… While Rob helps Karen deal with the infestation, Ayesha and Valerie make a decision, and Al has an… Eve invites a stranger in, while Jimmi's counselling session with Valerie takes a serious turn when… Valerie nervously makes preparations for the PPG meeting, while Al receives some alarming news from… Valerie gets excited after attending the PPG meeting, and Al gets frustrated by the situation his… Jimmi finds the behaviour of an old man slightly odd, while Rob gets a series of phone calls at the… Ayesha tries to convince Valerie to not get involved with Ashley, and Heston has to head off… It's the day of the photos, and Ruhma isn't in the best of moods. Ayesha tries to deal with the… Al sets a trap, and Valerie tries to ignore Ashley. Emma finds herself in an uncomfortable… Al argues with his mother about her future, and Valerie wrestles with a dilemma. While attempting… A power cut sends the Mill into crisis, and to Ben's horror a certain someone comes back to work… With the computer system still down and staff struggling, Daniel goes on the PR offensive.… The crisis continues and all hopes are pinned on Al, but a flash inspection from the CQC sends… Daniel finds someone to fix the IT problem, but is he really the right man for the job? A VPAS… Could Al's solution to the IT problems have actually worked? Surely it can't be that easy, or can… Jimmi risks his counselling qualification when he turns the tables on his assessor. Ayesha has some… Heston experiences some computer rage, while Sid volunteers to find the cause of the virus… After a medical emergency, a young couple's life is changed in the blink of an eye. Can Heston help… Ayesha invites herself to the Icon with Ashley, but it is answers she is after, not profiteroles.… Emma helps DI Addison identify a murder suspect with an ice-cold heart. The inspectors are due at… Valerie is still reeling from the revelation when Ashley turns up on her doorstep - will she let… Jimmi is perplexed by a seemingly innocent young man who is desperate to be arrested. Can he… Zara helps a friend whose political activism has left her vulnerable to racist abuse. Valerie turns… Daniel's heart goes out to a family in crisis when he meets a young transgender patient. Al finds… Daniel is determined to support his transgender patient, but Heston thinks he is overlooking the… A disturbing conversation with Joni's father makes Daniel question what he knows so far and robs… Daniel is determined to get to the truth about Lou but ends up making things worse when he gets… Daniel continues to listen to his doubts when he gets a call about Joni. Rob lends an ear to Ruhma… Daniel attends family court and talks about Joni's present situation, but his words don't go down… Jimmi counsels a man who vehemently disagrees with the public way his partner's mother is dealing… A new receptionist turns Sid's head while they deal with an unusually fluffy patient, but a growing… Daniel is concerned when he thinks a child is at risk from one of his patients. On day two of the… Valerie has a plan to deal with her insomnia, while Sid and Mrs Tembe are in shock and Rob… Heston is curious to meet up with an old friend from his exclusive racquet club, but is all as it… When a man and woman accuse each other of assault, Rob and Emma have to work out who is telling the… Al visits a troubled child, but he has to bring in extra assistance. Karen gets a call for a new… Zara is angry when her car is stolen, and she tries to track down the culprit. Jimmi takes on the… Sid attends an incident in a car park but then has to deal with a daughter who doesn't want to be… Ayesha gets entangled in a damaged relationship between two neighbours. Mrs Tembe sets a task to… Mrs Tembe gets taken hostage while visiting a potential alternative site for the Campus. Ayesha… Valerie and Al spend the night at a sleep clinic; can Al's scepticism be won over? Mrs Tembe pulls out all the stops to have the campus surgery ready for its grand re-opening, and… It is pitch day at the Mill, but will a last-minute contender throw a spanner in the works?… Mandy finds everyone full of sympathy for her injury, and the winner of the pitch deals with the… James finally has his interview with the army, while Jimmi is shocked to find a significant figure… Jimmi wants answers from Amanda but is torn when he finds himself still drawn to her. An excited… Will Jimmi give Amanda the benefit of the doubt, despite the reservations of his friends and… Sid's good intentions are misunderstood, and he finds himself in the line of fire again. Valerie… Zara is desperate to conquer her demons but finds herself in a losing battle with them. Emma fights… Daniel thinks his approach to getting Zara back on track will be a walk in the park, but is he… Zara is determined to get back to normal, but is it too soon? Amanda gets a frosty reception on her… Ruhma finds herself trapped on the outreach bus with a prostitute who has gone into labour and is… Emma's taxi ride takes an unexpected turn as she encounters an overbearing father struggling to… Heston accuses a local theatre director of being defamatory in a play about sexual harassment, but… Amanda tries to help a man to grieve after losing his son, but concealing her own problems only… Ruhma helps Lisette come to terms with giving up her baby, and mum Jan learns that it's not too… Sid helps a teenager who makes a shocking discovery when searching for a bone marrow donor. After… Valerie helps an old lonely man see that he still has something worth living for. Karen says an… When a celebratory lunch with his girlfriend goes awry, an easy-going man is confronted with an… Ayesha's plans for a girly day get waylaid when her friend's fiance finds something unexpected in a… When a henpecked man hears alarming news from his elderly mother, he sets out to save her and tries… A glamorous and mysterious woman arrives at Joe's school charity ball - Zara has spent weeks in… Karen tries to help an overweight pensioner who is desperate to lose weight - but why? Mrs Tembe… A chance encounter on the street leads Valerie to ask herself some deep questions, but will she… Heston turns investigator when an eccentric homeless man, an old acquaintance, leaves him a rather… When Ayesha bumps into an old school friend at the Mill, she grows increasingly concerned about her… When a young carer is accused of murdering an elderly man, Rob and Emma try to seek the truth. But… Al soon wishes he hadn't got involved when he follows a trail laid out on a patient's phone. Mrs… Sid attends a burglary but isn't sure that all is as it seems. Mrs Tembe plays Mr Smail a visit,… When Jimmi sees a beggar clearly ill, he tries to get involved to help. Mrs Tembe and Emma team up… Ruhma is stuck in the middle when two sisters are at odds over an imminent birth. Emma and Zara try… Rob and Emma have to play detective to identify a young girl brought in for shoplifting. Valerie is…