3.9

Dora the Explorer features the adventures of Dora, her monkey Boots, her Backpack and many other animated characters. In each episode, viewers help her to go an adventure in an animated world set inside a computer.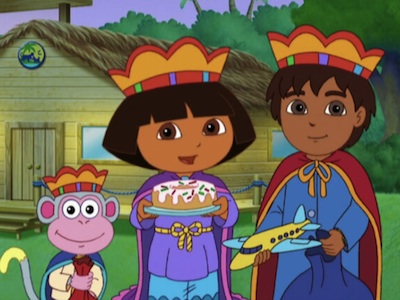 Dora, Botas e Diego estão todos prontos para a festa dos Três Reis! Mas Raposo assustou todos os…
Boots makes a wish on a Wishing Machine to make bananas fall on him whenever he says "bananas"...…
Dora and Boots seek the Chocolate Tree and a gift for Abuela.
Seasons
Posters
Similar TV Shows