7.29
ER follows the medical personnel and patients in the emergency room of Chicago's fictional County General Hospital. The doctors and nurses of County's ER confront the daily challenges of a busy urban hospital, including overcrowded waiting rooms, staffing shortages, and the impact of life-and-death decisions. While they teach the next generation of doctors, each must tackle the demands of their personal lives, at times unsuccessfully.
Ended


TV series created in 1994 and concluded in 2009 by Michael Crichton.
The show consists of 15 seasons and 332 episodes.
Mark decides to use his remaining time to help "fix" Rachel and takes her to Hawaii to show her…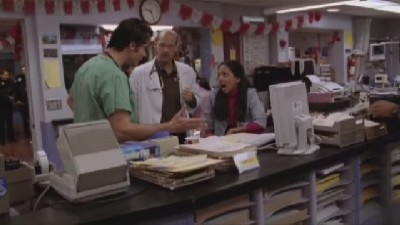 Weaver discovers Carter and Lucy. As police begin to arrive, Benton rushes between the two, being…
Gates works on a young teen brought in with alcohol poisoning after playing a deadly drinking game…
Trailer
Seasons
Posters
Similar TV Shows