The fourth season of the animated comedy series Family Guy aired on Fox from May 1, 2005, to May 21, 2006, and consisted of twenty seven episodes. The first half of the season is included within the Volume Three DVD box set, which was released on November 29, 2005, and the second half is included within the Volume Four DVD box set, which was released on November 14, 2006. Season 4 was split into seasons 4 and 5 in regions outside the United States, leading to confusion over season numbers between U.S., Australian, and UK fans. The last three episodes of season 4 were the basis for the movie known as Stewie Griffin: The Untold Story, and are edited for content; Fox does not include these episodes in the official episode count. Family Guy had been cancelled in 2002 due to low ratings, but was revived by Fox after reruns on Adult Swim became the network's most-watched program, and more than three million DVDs of the show were sold. "North by North Quahog" was the first episode to air following the series' revival.
Peter and Lois decide to go on a second honeymoon. But when Peter crashes the car, he decides to…
Brian becomes a substitute teacher at Chris' school after his teacher wins the lottery. When Brian…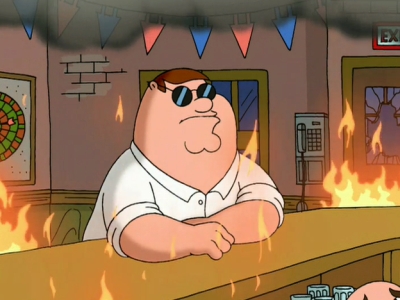 After Mort bowls a perfect game, and Quagmire gets a key to the city by performing CPR, Peter…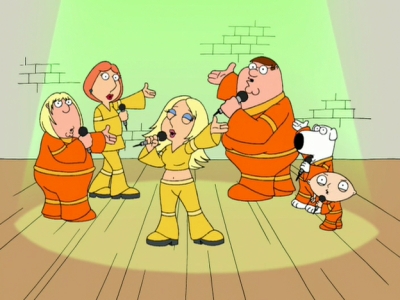 When Meg gets turned down for a date, she asks her family for support. Lois ends up taking her to…
When Peter hears Loretta scream, he tries to help out, but discovers Loretta is cheating on…
After winning a game of Trivial Pursuit, Peter is convinced he is a genius. To prove Peter wrong,…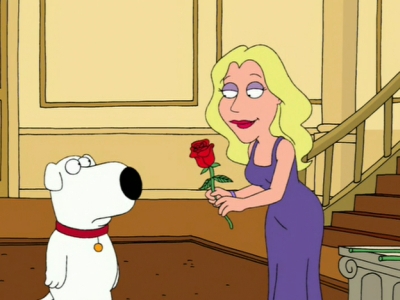 "The Bachelorette" comes to Quahog and Brian is chosen to be a contestant. Brian does not like the…
Peter runs up his tab at Mort's Pharmacy. When he doesn't have the money to pay, he decides to…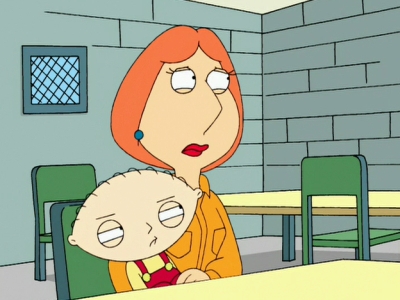 Lois' kleptomania lands her in jail, leaving the Griffin household in a worse state of disarray…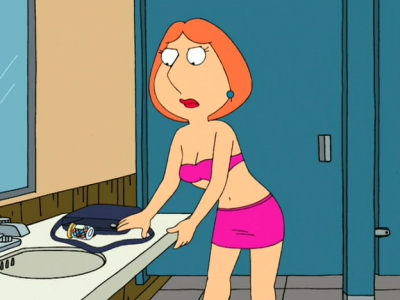 Lois fulfills a lifelong dream of being a model. Stewie starts on a multi-level marketing company.…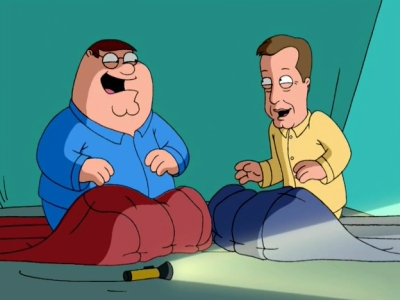 Peter and Brian's friendship becomes strained after Brian begins dating one of Meg's high school…
When Peter and the guys decide to go fishing, they end up caught in a storm. Stranded on a desert…
When Chris is supposed to be hazed for a school tradition, he runs off to South America; Peter…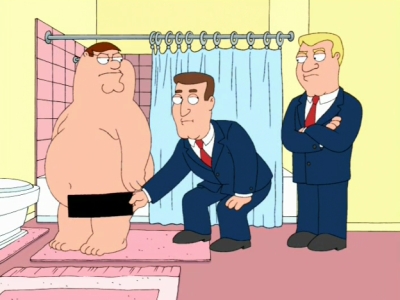 S04E14 : PTV
8.57/10

(aired on 11/06/2005)After a "wardrobe malfunction" occurs during a live broadcast, the FCC begins to censor all of…
After writing a story for a local magazine, Brian gets a job at The New Yorker.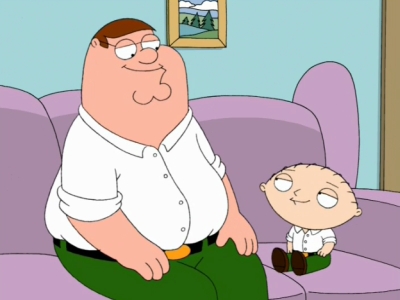 Lois thinks Stewie is trying to kill her due to his lack of quality time with his father, so she…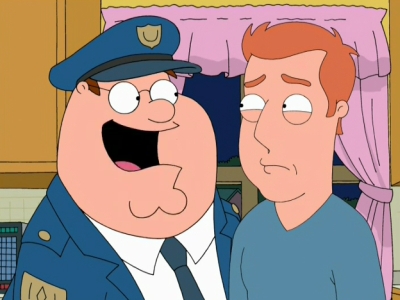 Lois discovers she has a brother named Patrick and takes the family cross-country to meet him. It…
When Peter's dad comes to visit, he tries to impose his religious beliefs on the family. But after…
After Brian has a near-death experience in the hospital, he decides to lead a new life. He ends up…
At his high school reunion, Peter tries to impress his fellow classmates. When Peter, heading for…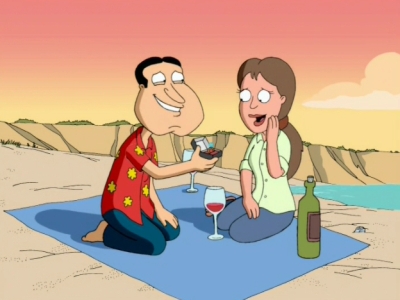 When Peter wins a maid for a week as a prize on a game show, Quagmire gains an interest in her, and…
Peter gets a vasectomy and loses all his sex drive. Lois begins to gain weight, and as a result,…
Meg becomes an intern for Mayor West. Brian, who is sure that the mayor is corrupt, tries to out…
After reading an erotic novel, Peter gets the idea to write one himself. Carter gets sued for…
Brian's gay cousin Jasper visits the Griffin house and announces that he is engaged to his partner…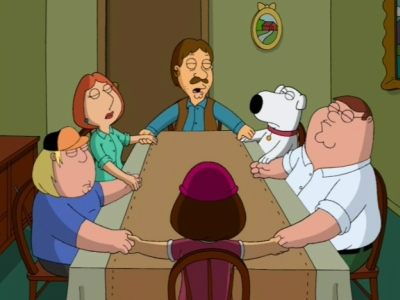 Peter wants to top Joe, who just built a new home theater system, so he starts to build a multiplex…
When burglars break into the house, the Griffins take cover in the attic where they discover Peter…
After losing at a swim competition, Stewie trys to eliminate his rival by blowing up a lifeguard…
Stewie convinces Brian to go on a road trip with him to San Francisco to search for a man Stewie…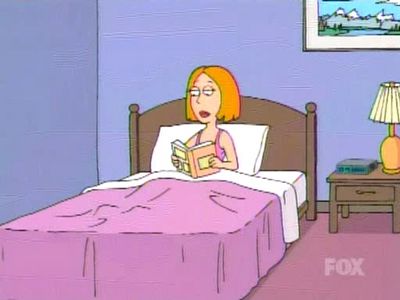 Stewie finds out that his life in the future is miserable. So he decides to go back in time and…