Family Guy's eighth season first aired on the Fox network in twenty one episodes from September 27, 2009 to May 23, 2010 before being released as two DVD box sets and in syndication. It ran on Sunday nights between May and July 2010 on BBC Three in the UK. The animated television series Family Guy follows the dysfunctional Griffin family—father Peter, mother Lois, daughter Meg, son Chris, baby Stewie and dog Brian, all of whom reside in their hometown of Quahog. The eighth season, which premiered with the episode "Road to the Multiverse" and ended with "Something, Something, Something Darkside", was executive produced by Chris Sheridan, David Goodman, Danny Smith, Mark Hentemann, Steve Callaghan and series creator Seth MacFarlane. The season's showrunners were Hentemann and Callaghan. The season received a mixed reception from critics, who cited a lack of original writing. More positive assessments revolved around the "tail end of the season," which "threw out all its old conventions and tried something remarkably different." Season eight contains some of the series' most acclaimed episodes, including "Road to the Multiverse", "Something, Something, Something, Dark Side" and "Dog Gone", as well as some of the most controversial episodes, including "Extra Large Medium", "Brian & Stewie", "Quagmire's Dad" and "Partial Terms of Endearment," which was banned from being aired on American TV, but has been released on DVD and saw broadcast in the UK on BBC3. It was the recipient of a Primetime Emmy Award for Outstanding Individual Achievement in Animation and a Genesis Award for television comedy, and was nominated for a Primetime Emmy Award for Outstanding Original Music and Lyrics.
With the help of an out-of-this-world remote control, Stewie and Brian travel through alternate…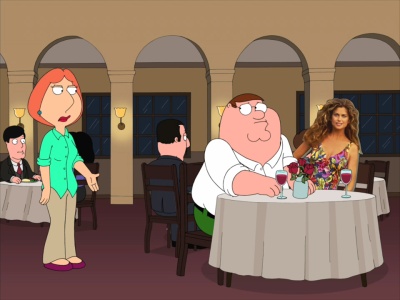 When Lois finds a lump on her breast, she goes to the doctor to test for cancer. The tests come…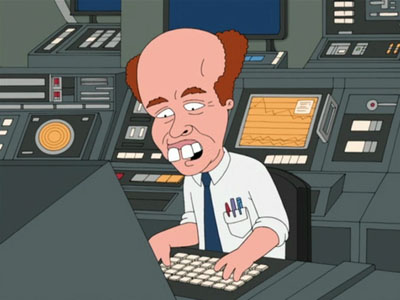 Stewie and Brian are suspicious when two guys move into Cleveland's old house, and when they find…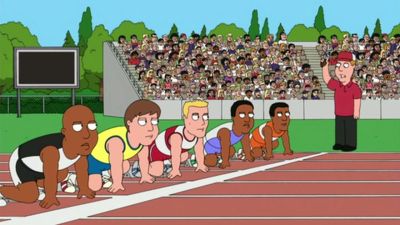 When Brian begins dating an older woman, the family begins to make fun of him. After Brian's new…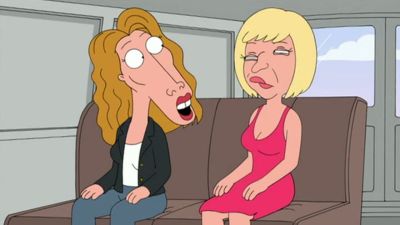 After attending to the concert of a teen superstar, Stewie discovers a surprising secret about the…
Father doesn't know best when Quagmire assumes responsibility for a baby Peter finds who looks just…
Peter and the guys interview potential friends to fill the vacancy left by Cleveland. Meanwhile,…
When Brian accidentally kills another dog, he is surprised to see that no one cares, so he tries to…
When Peter gives Lois' father the bachelor party he never had, Mr. Pewterschmidt slips into a coma…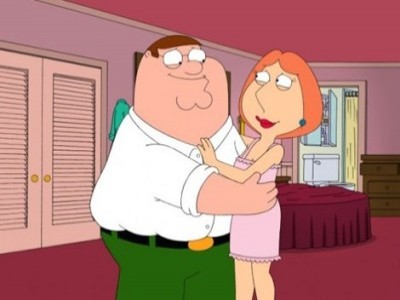 When Peter hits his head and suffers amnesia after getting in a fight with Richard Dawson on Family…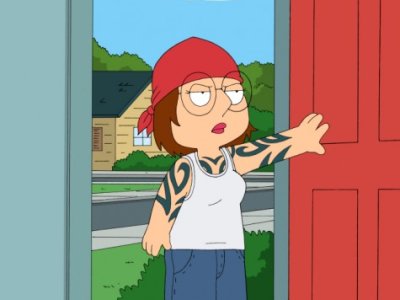 Brian gets a gig writing for a teen magazine about the average American girl, but when he starts…
When Chris and Stewie go missing for several days, Lois is at her wit's end until she sees a…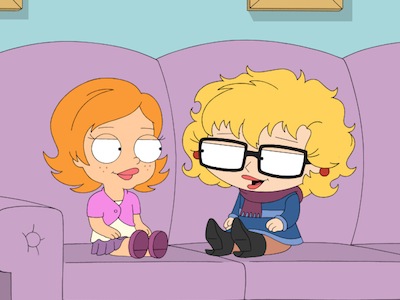 Stewie cross-dresses in order to star in the American version of Jolly Farm Revue. Meanwhile, Peter…
After Peter has some luck selling footage of a celebrity he caught off-guard, he decides to become…
Lois encourages Brian to submit his pilot script to a network. James Woods gets involved and things…
When the local news announces that the Earth will be destroyed by a black hole in 24 hours,…
In the 150th episode, Brian & Stewie get locked in a bank vault, they are forced to deal with each…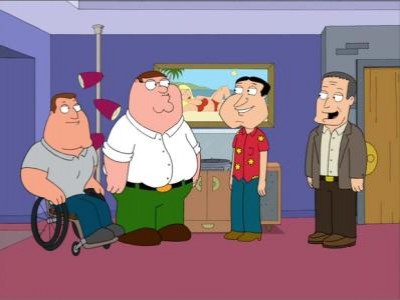 Quagmire can accept his dad's lifestyle choices, but not when they involve Brian.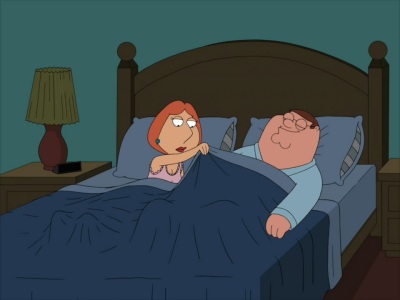 Peter, Joe, and Quagmire search for the source of a dirty joke.
Peter makes good on another power outage at home--by entertaining his family with a retelling of…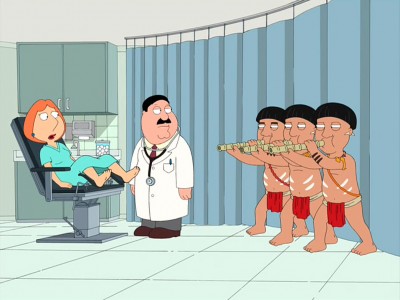 Lois agrees to become a surrogate mother but the couple of the child she's carrying dies and she's…