8.8
Hotel owner Basil Fawlty's incompetence, short fuse, and arrogance form a combination that ensures accidents and trouble are never far away.
Ended


TV series created in 1975 and concluded in 1979 by John Cleese, Connie Booth.
The show consists of 2 seasons and 12 episodes.
Sybil goes into the hospital for toe surgery, leaving Basil to cope with a fire drill…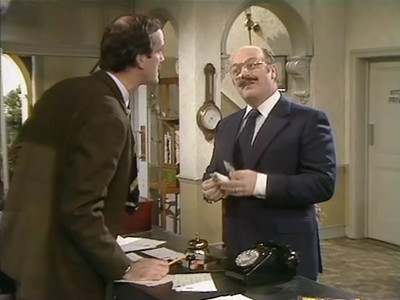 A selectively deaf woman named Mrs Richards insists that she has had a large amount of money stolen…
A psychiatrist and his wife come to stay and Basil thinks Sybil is telling them all about his life.
Seasons
Posters
Similar TV Shows