9.07

In the far-distant future, Captain Malcolm "Mal" Reynolds is a renegade former brown-coat sergeant, now turned smuggler & rogue, who is the commander of a small spacecraft, with a loyal hand-picked crew made up of the first mate, Zoe Warren; the pilot Hoban "Wash" Washburn; the gung-ho grunt Jayne Cobb; the engineer Kaylee Frye; the fugitives Dr. Simon Tam and his psychic sister River. Together, they travel the far reaches of space in search of food, money, and anything to live on.
Ended


TV series created in 2002 and concluded in 2003 by Joss Whedon.
The show consists of 1 season and 14 episodes.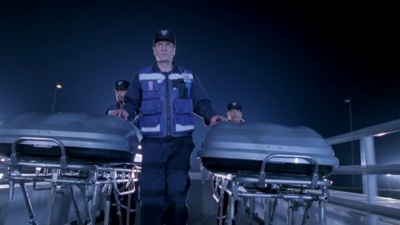 In a delirious state after Serenity's engine explodes, draining the ship of its oxygen supply, Mal…
A bounty hunter boards the Serenity to capture River for the Alliance.
The crew visit the planet Ariel because Inara needs to receive an annual Companion physical. The…
Trailer
Seasons
Posters
Similar TV Shows