The sixth season of Frasier originally aired from September 24, 1998 to May 29, 1999 on NBC.
Frasier goes through the stages of denial after being fired by KACL. Frasier winds his way through…
Frasier, still unemployed, is hesitant to attend his high school reunion due to what he deems…
When Frasier begins to get on his father's nerves, Martin, Daphne and Eddie move in with Niles for…
Frasier and Niles try to score tickets to the hottest play in town without lowering their social…
Martin fixes Frasier up with Duke's gorgeous daughter, Marie. Frasier soon begins to fear that the…
Maris sends Niles gifts to try to woo him back. Frasier believes the gifts were sent to him, so he…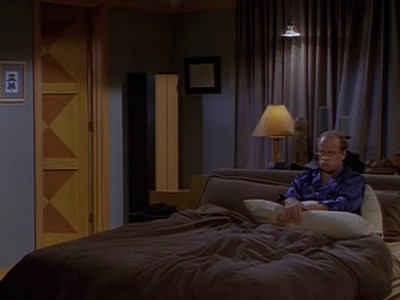 Niles drives Frasier crazy during a temporary stay with him after he's forced to move out of his…
Niles hosts a party at Maris' beach house in the hopes of winning his dinner club's prestigious…
Frasier obsesses when he feels a $1500 loan he gave Roz is being frittered away. KACL ditches its…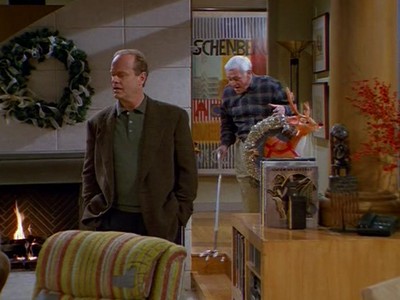 Frasier is forced to feign Judaism when his girlfriend's Jewish mother visits. The charade is…
Frasier doubts humankind's goodness when several charitable acts go wrong...including rescuing a…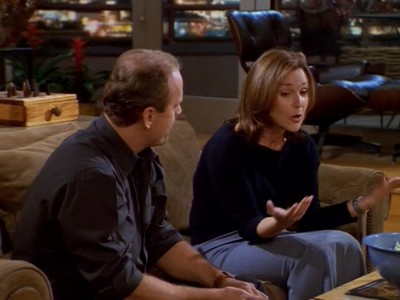 Frasier sets Martin up with Roz's mother, Joanna. Later, he can't bring himself to tell an…
Frasier's old friend from Boston, Woody, visits. The two have a great time reminiscing but as the…
Valentine's Day experiences for Niles, Frasier, and Martin and Daphne comprise this episode. First,…
Niles dumps his top-notch lawyers for a down and dirty scrapper when Maris moves to postpone their…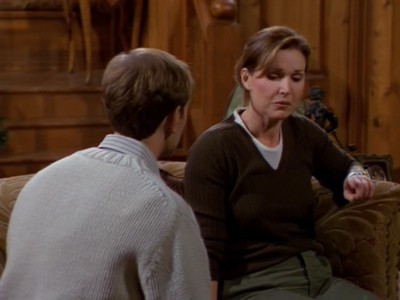 Devastated by Daphne's blossoming relationship with Donny, Niles plans for a Crane Boys vacation to…
Frasier and Niles plan to host a dinner party to toast Seattle's newest couple. They're concerned…
Niles manages to reacquire his prestigious apartment at the Montana, only to find that the tenant's…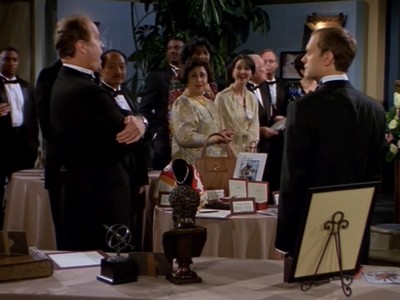 S06E19 : IQ
8.04/10

(aired on 04/08/1999)Niles and Frasier compete with each other upon discovering the results of a childhood IQ test.…
A new radio psychiatrist infuriates Frasier with her no-nonsense conservative style.
Frasier is unable to choose which women he wants to date, Faye or Cassandra.
Martin learns Donny plans to propose to Daphne. Daphne asks Niles for his advice when she "sees" a…
Niles is lonely and desperate when he realizes he has no romantic prospects while Daphne, Frasier…