8.88
Freaks and Geeks tells the stories of two unique groups of teenagers dealing with life in high school during the 1980s. The show follows Lindsay Weir as she rebels and begins hanging out with a crowd of burnouts (the "freaks"), while her brother Sam Weir navigates a different part of the social universe with his nerdy friends (the "geeks").
Ended


TV series created in 1999 and concluded in 2000 by Paul Feig.
The show consists of 1 season and 18 episodes.
Neal wrestles with the dilemma of whether to tell his mother about his father's affair. Lindsay is…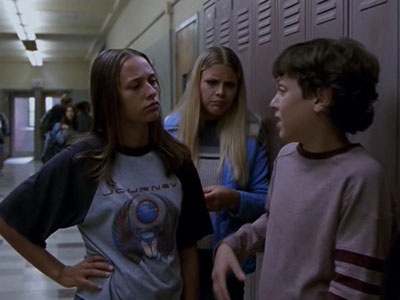 Kim invites Lindsay to dinner, explaining that she needs to introduce a nice friend to her parents…
After fighting with his father, Nick moves out and to Lindsay's surprise begins staying with the…
Trailer
Seasons
Posters
Similar TV Shows