 Michael updates Dante as Starr lies passed out. Dante calls for assistance as Michael continues to…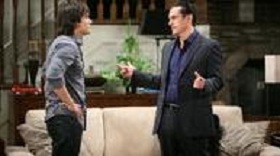 Helena, Luke and Ethan don't believe that Holly is telling them the truth. Luke wants Holly to tell…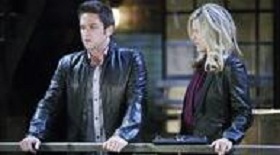 Carly is caught by Johnny attempting to sneak out of his place in the morning without saying…
Dante shows up at the Quartermaine house and confronts Tracy and asks her where Anthony is. Tracy…
Starr receives an expected visitor. Dante and Delores work together on a case. Maxie has a…
Sonny makes a denial. Luke talks with Robert. Carly ends up taking things out on Alexis. Todd ends up getting to know Carly on a much deeper level. Alexis, Dante and Michael are concerned… Starr ends up managing to find a little comfort in her father's arms. Holly faces more questions.… Todd and Sonny end up coming face to face. Dante goes back to the PCPD to find Lulu. A confession… A confrontation between the Corinthos and Manning families causes problems. Delores is placed in a… After John McBain shows up in Port Charles, Sonny is forced to confront his past with him. Jason ends up realizing that something is wrong with Robin. Robins's friends and family get ready… Patrick attempts to talk about the good times he shared with Robin. Alexis and Molly try to assist… Maxie ends up being overwhelmed by grief during Robin's memorial service. Sonny quizzes Kate about… Sam ends up getting déjà vu. Patrick opens up to Anna. John McBain has a score to settle. Jason and Elizabeth end up running into one another. Luke makes plans. Noah returns to town. There is a puzzle from Jason and Sam's past. Mac, Dante, Spinelli and Alexis all attempt to make… Elizabeth receives news from Luke. Sonny and Jason attempt to work out John McBain. Sonny is…