8.89
Gintama is a story of a handyman named Gintoki, a samurai with no respect for rules set by the invaders, who's ready to take any job to survive. He and his gang, however, are also among the very few who have not forgotten the morale of a swordsman. Wherever they go, all they do is to create troubles.
Returning series


TV series created in 2006 by Hideaki Sorachi.
The show consists of 8 seasons and 252 episodes.
Having caught Takasugi Shinsfake, the ladies' gang decides to teach him a lesson and try and get…
Now back in Edo, Gintoki doesn't know how to face his old friends, and so he decides to try and…
Gintoki and Takasugi reveal to each other what they've been doing over the past two years, and…
Katsura, along with the Yorozuya, goes to find Sarutobi Ayame to train them on ninja skills; in…
Dissatisfies with Gintoki's reaction to Kagura's departure, Shinpachi quits and goes after Kagura.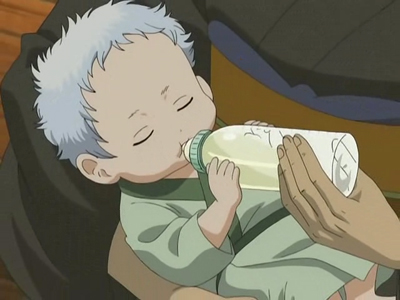 A baby's dropped off in front of the Yorozuya; claming it's Gintoki's son.
Seasons
Posters
Similar TV Shows