8.9
Twin brother and sister Dipper and Mabel Pines are in for an unexpected adventure when they spend the summer helping their Great Uncle Stan run a tourist trap in the mysterious town of Gravity Falls, Oregon.
Ended


TV series created in 2012 and concluded in 2016 by Alex Hirsch.
The show consists of 2 seasons and 40 episodes.
After agents Powers and Trigger take Stan into custody, Dipper and Mabel begin to wonder how much…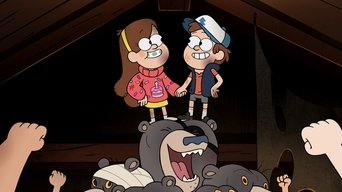 In the series finale, the Mystery Shack crew and townsfolk fight against Bill Cipher and his…
Cornered underneath the Mystery Shack, Stan must finally reveal the secrets of his past and his…
Trailer
Seasons
Posters
Similar TV Shows