8.39
A British "medical" drama with a mixture of comedy, bizarre soap opera and pure absurdity that would make Scrubs blush. The series was notable for being filmed in a real-live hospital (with genuine patients and doctors as extras), the plot rarely ever touched actual medicine or patient storylines in favor of focusing on the surgeons playing games mid-operations, the love dodecahedron the staff are trapped in, and the misadventures of the HR department. It was nominated for several awards, including 2 BAFTAs, and won "Comedy of the Year" in 2006.
Ended


TV series created in 2004 and concluded in 2007 by Victoria Pile.
The show consists of 2 seasons and 18 episodes.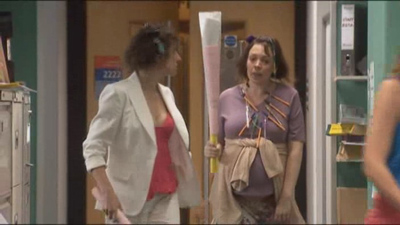 Caroline engaged to Guy, Mac getting closer to death, Statham and Joanna on the run, Karen acting…
It's Mac's last day and Sue and Caroline are struggling to cope with the thought of losing him.…
Demented dwarf killers Joanna and Dr Statham are amazed that they seem to have got away with their…
Seasons
Posters
Similar TV Shows