During an interview, Shonda Rhimes stated that "Season 11 is really a Meredith-centric season. She lost her 'person', her half-sister has shown up, her husband is chafing to go someplace else…" She went on to reveal that she's been wanting to do the "familial grenade" storyline for a long time, and at the end of Season 10, she knew it was the time to do it. Rhimes also claimed that Season 11 will pick up right where Season 10 left us, so there won't be much that the audience won't see. In another interview discussing this storyline, Rhimes revealed that she and the writers are thinking about doing flashback periods to the younger days of Drs. Ellis Grey and Richard Webber.
With Cristina gone, a new doctor, Maggie Pierce, making the rounds and Derek wanting to move to…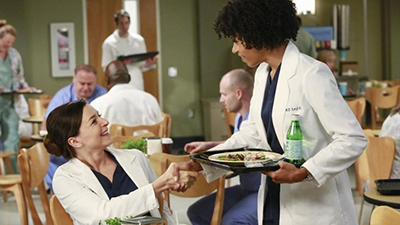 In this Maggie centric episode, she continues to try to make a positive impression at the hospital…
Owen tries to get Callie to help Veterans Hospital patients with the robotic limb lab. Alex and…
Secrets from Ellis Grey's past come to light when Meredith watches old videos and reads through her…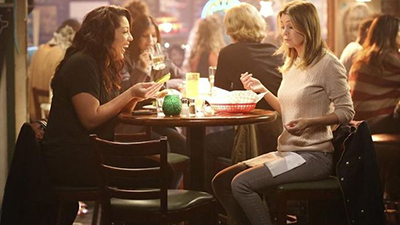 In this Callie and Arizona centric episode, the couple takes a look into the problems that have…
Owen becomes invested in a patient when he realises she may have served in the military, April's…
Secrets about Amelia's past addictions come to light and cause problems for her at the hospital;…
S11E08 : Risk
8.46/10

(aired on 11/20/2014)Maggie and Meredith disagree with Derek about the best way to approach a patient's case, which…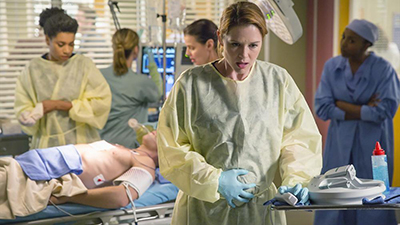 As Derek prepares for his move to DC, Meredith keeps herself busy at the hospital. Meanwhile,…
April stays optimistic as Arizona begins testing on her baby; Dr. Herman plans out a crash course…
After several discussions with Dr. Herman, April and Jackson must face their situation head on and…
Maggie gets upset when Meredith dodges her questions about DC; Bailey and Ben become concerned…
The hospital doctors become fascinated with Dr. Herman's case when Amelia gives a lecture detailing…
In this Amelia-centric episode, Amelia engages in the surgery of a lifetime as a crowd of doctors…
An earthquake shakes the ground at Grey Sloan Memorial Hospital, trapping Maggie in an elevator and…
A patient's condition sparks a conversation between Richard and Maggie about Alzheimer's disease;…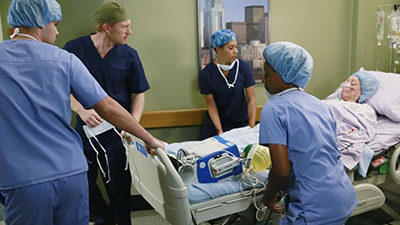 Meredith, rattled by the latest events, tries to figure out what to do about Derek. Meanwhile, Owen…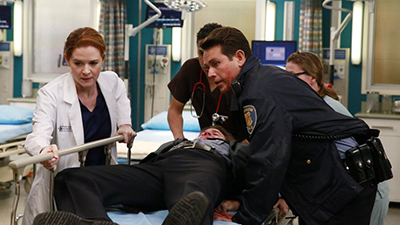 A school field trip to the hospital takes a dramatic turn when the kids witness two injured cops…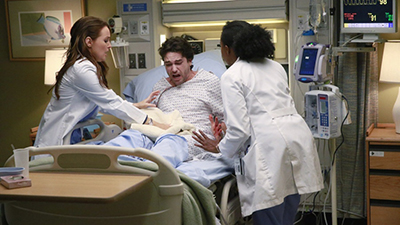 Upon realizing that Owen and Amelia have been seeing each other behind her back, Meredith comes…
A small plane crash in Seattle causes multiple casualties and brings back horrible memories for the…
Derek witnesses a horrible car accident and springs into action to save lives.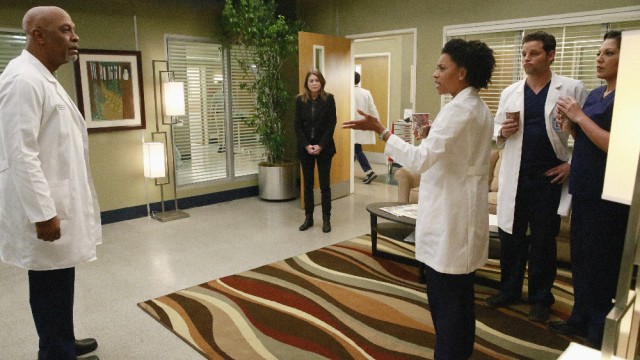 We see how Meredith and the doctors cope after they learn the news of Derek's death. Meanwhile,…
The doctors of Grey Sloan Memorial Hospital are forced to put their emotions aside when a…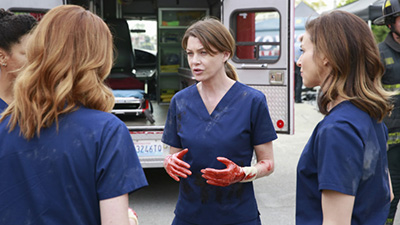 As the doctors continue to tackle an unfathomable crisis, they are reminded of what is important…