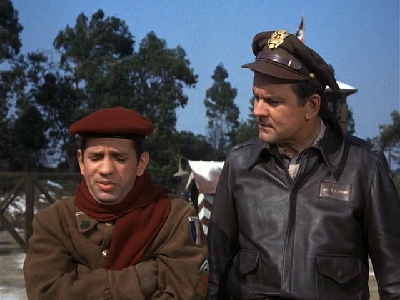 Colonel Hogan needs LeBeau to whip up something special for a German general, but the chef has made…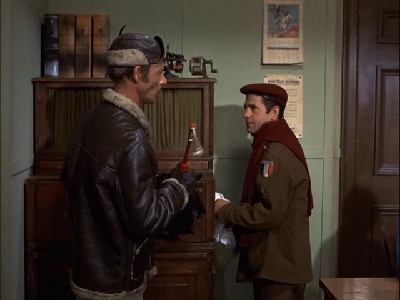 When the Gestapo targets Colonel Klink's radio expert, Hogan helps save him before he's silenced…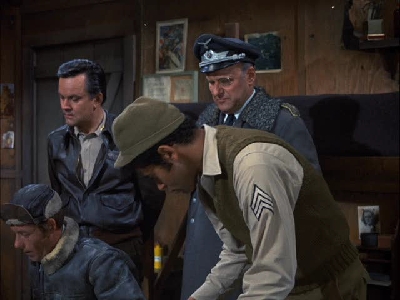 Hogan convinces Klink that he is a great artist so he can smuggle out some maps in the Kommandant's…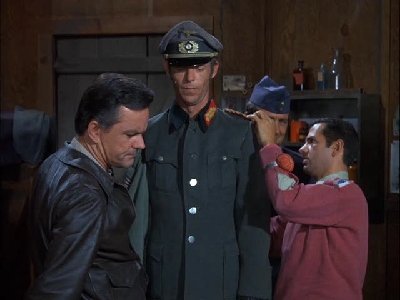 Part 1 of 2. When Sir Charles Chitterly parachutes into Stalag 13, Hogan asks Colonel Crittendon to…
Part 2 of 2. Hogan fears the phony Sir Charles can't trick Hitler. Things get even more complicated…
The heroes try to prevent the Gestapo from sending Klink and Schultz to the Russian front.
When Schultz is put in command, his mania for power jeopardizes Hogan's plan to smuggle uranium to…
Right after he tells a new prisoner about their secret operations, Hogan discovers he's a German…
When Klink gives the heroes a tape recorder so they can send messages back home, Hogan has bigger…
Hogan's plot to hijack a dynamite truck takes a different tack when the truck makes an unscheduled…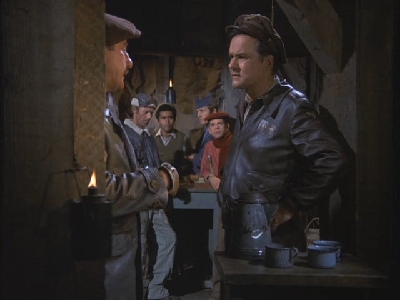 Hogan and his men mastermind the ambush of a Gestapo train that's transporting an underground agent…
The heroes use Klink's car radio to pass information to an underground agent about a German rocket…
To smuggle out an anti-radar device, Hogan passes LeBeau off as a fortune-teller after convincing…
When three Gestapo officers detain Hogan and Carter, the two frantically plan their escape ---…
Klink takes Hogan to England to steal an Allied plane, but Hogan has other plans --- to expose some…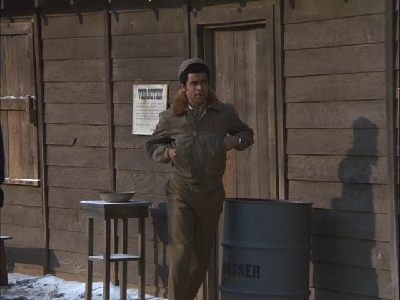 The heroes pose a Nazi officers to root out a German spy posing as an American pilot.
Dressed as a general's wife, Newkirk attends a tea party to deliver penicillin to an underground…
To get ahold of secret papers, Hogan enlists a beautiful Russian spy to convince Klink he's needed…
When Klink gets assigned to defend a German officer accused of treason, Hogan helps to prove his…
When a rocket lands near camp, the heroes don't know how they'll smuggle it out --- until Russian…
General Burkhalter's sister Gertrude thinks her dim-witted fiance should be made Klink's assistant,…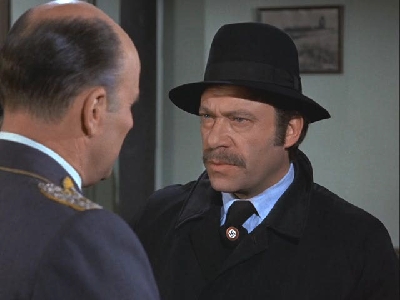 When Gestapo agents accuse Hogan of sabotage, he explains that his exact double, a German traitor,…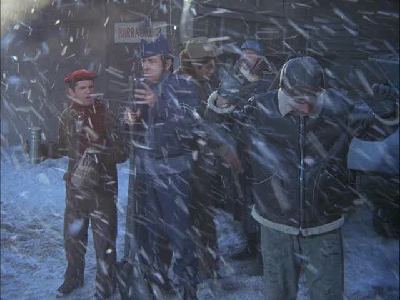 Hogan and his men start an avalanche to prevent Panzer tanks from reaching their destination.
Hogan and a beautiful underground agent team up to immobilize three mobile rocket launchers.