8.41
When Marine Nicolas Brody is hailed as a hero after he returns home from eight years of captivity in Iraq, intelligence officer Carrie Mathison is the only one who suspects that he may have been turned. Season Finale. Pieces fall into place.
Carrie and Quinn make a discovery while Keane makes a decision and Max finds trouble.
Carrie improvises to salvage her mission. The CIA closes in on a leak.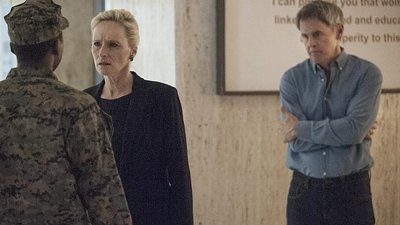 The security breach at the Embassy has far reaching consequences.
Carrie is faced with a pivotal decision, while Brody meets with Faber to contemplate the future of…
Trailer
Seasons
Posters
Similar TV Shows