 Report on research into biological body clocks, which can effect emotional and physical health and… Report on how forensic scientists ae identifying individual victims amongst the people murdered by…
In this interview by Horizon, zoologist Richard Dawkins investigates an attack on evolution by… Astronauts and space shuttle designers talk about the risks of space flight, in the light of the…
Two part documentary on psychologist Bruno Bettelheim and his work with emotionally disturbed…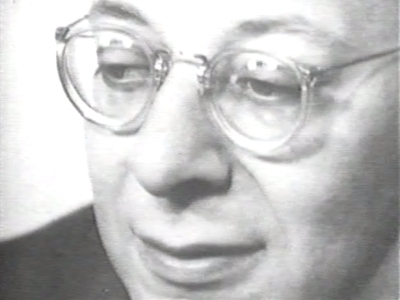 Two part documentary on psychologist Bruno Bettelheim and his work with emotionally disturbed… Report on exploration into releasing energy sources which came from outer space during the… Documentary on the Osprey in north east America, where its natural habitat was being damaged by the…
Report on the development of the AIDS virus, and current research into vaccines to combat the…
Documentary on the increasing pressure put on the British police resulting in stress and…
Engineer Henry Petroski explains why engineering can never be an exact science and looks at…
Report on the research into volcanoes by British scientists Professor Geoff Brow n and Dr. Hazel… Report on two sufferers of visual agnosia. The condition affects their ability to impose order on… Report on the different tests done on pregnant women to detect abnormalities in the foetus, with… Report on the safety of UK nuclear power stations, following the accident at Chernobyl in the USSR…
Dramatisation of the race at the University of Cambridge in 1951 for the discovery of DNA.
James Gould, Professor of Biology at Princeton University, lectures on the mating habits of animals…
Discussion of the Anthropic Principle, a scientific theory for man's place in th e Universe.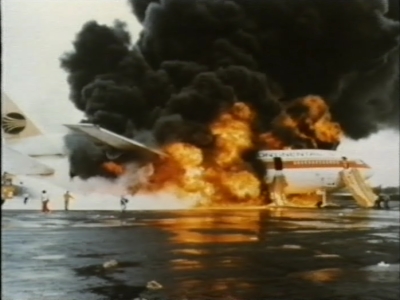 Report on the need for improved safety features on airplanes in particular the desirability of… Report on research into rheumatoid arthritis. Report on the future and commercial benefit of research into astronomy conducted by the Royal… Report on the evolution of laser light technology for communication in the 21st century, with a… Janice Blenkharn's mother died of Huntington's Chorea, which any child of a victim has a 50-50…