In the series premiere, the four jokers "cook up" some fun at a local burger joint, scam tourists,…
The guys rub sunbathers the wrong way and steal from others' grocery baskets.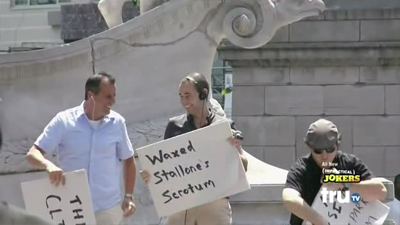 The guys use lame pickup lines while speed dating, tell victimized people walking by false fortunes…
The guys approach strangers with humiliating one-liners on the streets of New York, play a unique…
The guys demonstrate their odd living habits while interviewing for roommates, cut the line for…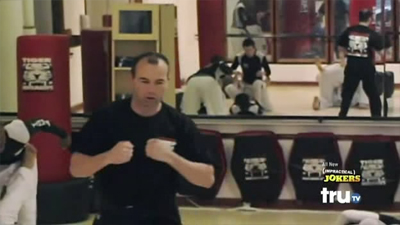 The guys massage beachgoers on the boardwalk, broadcast the news from Times Square, and get their…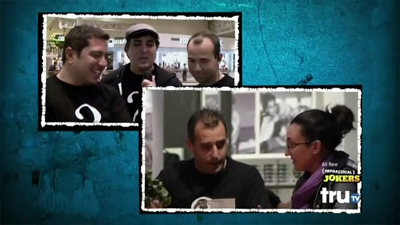 The guys swipe food off other people's plates at a buffet, tutor students in a foreign language…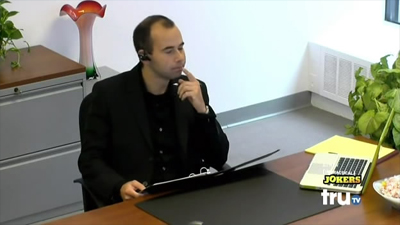 The guys conduct a focus group with unique consumer questioning, are totally unfit as trainers in a…
Joe, Murr, Q, and Sal are back for more. See what kind of pranks they pull on each other this time.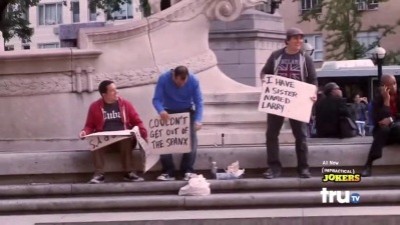 The guys look to create some more laughs as they pull pranks on each other and innocent bystanders.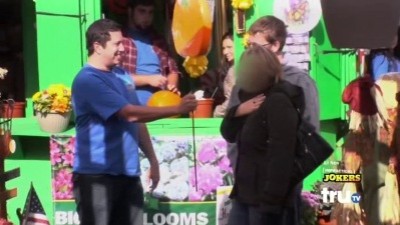 The pranksters try to sell diamonds to engaged couples.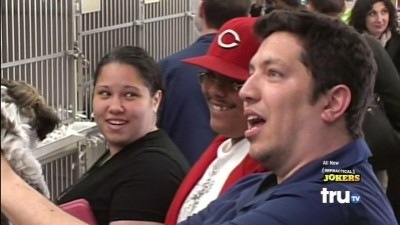 The pranksters regale each other with embarrassing text messages in a quiet waiting room, try their…
The pranksters take jobs at a garden center, try their luck as CPR instructors and see if they can…
The pranksters tee it up as golf instructors; line up investors as Broadway producers; and play…
The pranksters raise dough for unusual charities at a donut shop, interrupt some fed-up diners…
The pranksters try stealing kisses from strangers on the streets of Manhattan and play word games…
Season 1 concludes with the guys using bizarre props to toy with customers at a candy store and…