The Jokers lack customer service skills as bumbling bellhops, pitch strange inventions to a…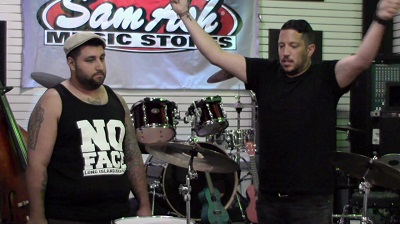 The guys strike the wrong chord as music instructors and try to save face in a humiliating focus…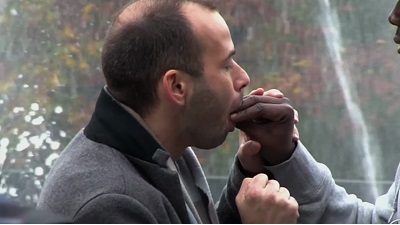 The guys call it quits with a cringe-worthy public announcement, and act as dinosaur experts with…
The guys fumble through a grocery store and re-gift the weird contents of a mystery bag.
The guys meet to talk about their favorite moments; the most uncomfortable, most embarrassing, most…
Joe, Murr, Sal and Q serve up tasks as deli waiters; deli customers are asked to settle debates; an…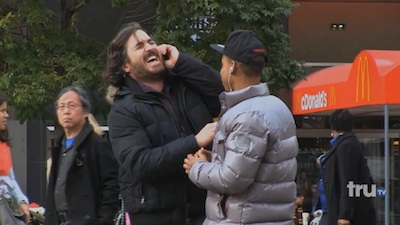 The guys look for love at a singles' event; a storybook ending becomes a humiliating sob story.
The guys talk about their favorite moments during the show.
The guys head to the Lone Star State where they whip up trouble teaching cowboy skills on a ranch,…
The guys give a taste of their awkward customer service at a liquor store, take tickets of…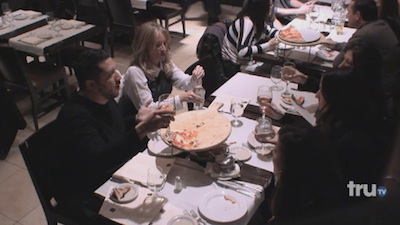 The guys try to warm up to strangers at a ski lodge; the loser is the surprise entertainer at the…
The guy's celebrate three years of embarrassing each other; some bonus footage of the guy's…
The guys try to keep a straight face as the other Jokers act out bizarre scenes; the guys try to…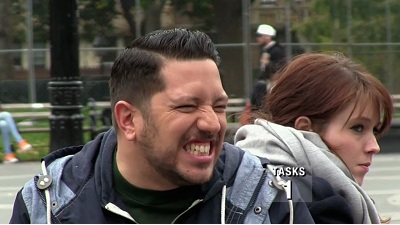 Serving guests at a sub shop; using memory to get through a series of commands; the loser…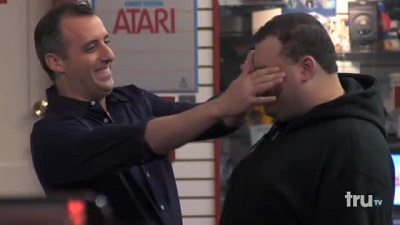 The guys push all the wrong buttons at a video game store, try to rope rock climbers into repeating…
The guys try to reach out and touch people at the mall with anything but their hands; the guys must…
The guys discuss ticks, tricks, and antics; the best bloopers.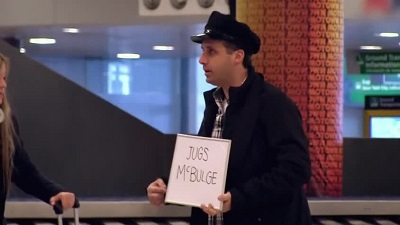 The guy's share secrets with shoppers; the guy's get creative in an art store; the big loser heads…
The guys get themselves into some hairy predicaments at the beauty supply store; a language barrier…
The guys pitch fabulous and tasty mascot ideas to diehard baseball fans. Then, Joe and Q,…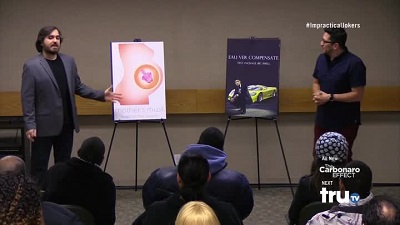 The guys spread the love in a bridal dress shop; then attempt to sway focus groups with fragrance…
It's spa day for the Jokers; Sal reveals his secret identity; surprised strangers wish they could…
The clock is ticking during a time sensitive challenge in the park; tonight's big loser thinks he…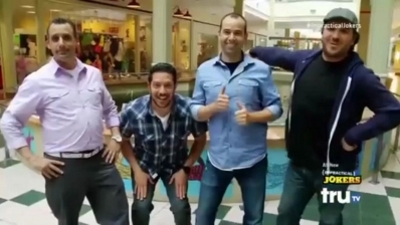 The Jokers make some tough calls at a telemarketing agency that leave everyone wondering if they're…
Joe, Sal, Q, and Murr take to the court to serve up some seriously personal tennis lessons, and…
Q, Murr, Sal, and Joe provide a false sense of security to some sassy shoppers at a drug store, and…
The guys cannonball into an uncomfortable poolside encounter, and convince strangers to press send…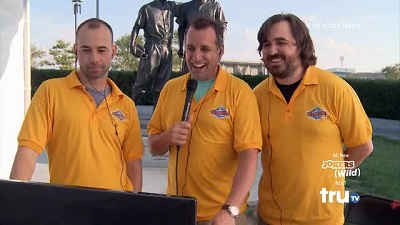 It's foul play when the guys work stadium security! Then, the guys contaminate evidence during a…
Joe, Sal, Q, and Murr ham it up behind the counter of a famous NYC deli, and head to Union Square…
Sal, Q and Murr all head off to a casino in order to try their luck at being Blackjack dealers.…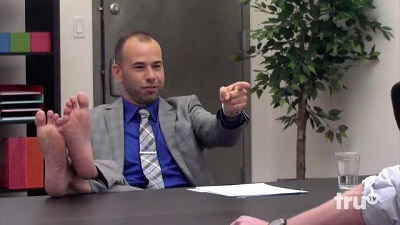 Sal, Q and Murr are sent to some employers this episodes and get cheeky whilst explaining their…