7.29

Ben Larson is a young executive who conceals his true identity to infiltrate a dangerous corporate world to save the woman he loves. But he'll soon learn that he's not the only one whose secrets may have deadly consequences.
Returning series


TV series created in 2016 by David Pastor, Àlex Pastor.
The show consists of 1 season and 10 episodes. Ben races to finish the Everclear device and help Spiga question an enemy agent, Laura brokers to…
Laura relives the harrowing events that forever changed her life and her bonds with Elizabeth and…
A rival executive offers valuable secrets, causing Ben, Elizabeth and Julian to plan a defection;…
The Larsons and Elizabeth clash over life choices; Theo resists an order; Roger wants help in…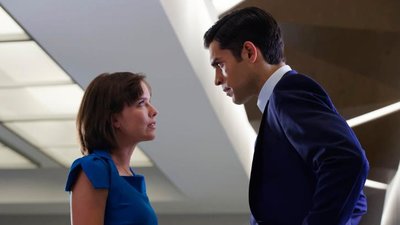 Ben scrambles to deflect suspicion after the data breach; Laura offers to help when her mother's…
Trailer
Seasons
Posters
Similar TV Shows