 The World According to Sesame Street is a 2005 feature-length documentary created by Participant… Follows a close-knit Chesapeake Bay community and the events of the 50th crowning of Miss Outdoors. Animator Paul Fierlinger presents humorous observations of people, dogs & things of a divine nature. Looks at the life and colorful career of the multiple Pulitzer Prize-winning political cartoonist. Journalists and champions of independent media work to make and keep their societies free. Residents, artists and activists in Hudson, N.Y., protest the proposal for a multinational… A SAD FLOWER IN THE SAND is the first major film documentary about a largely unsung writer of the… This documentary tells the story of five Cuban photographers whose lives and work span more than… A selection of four short films that focus on teenagers struggling with different… Meet two women who lead in a battle against a coalition of national environmental groups for… Shadya Zoabi, a charismatic 17-year-old karate world champion, strives to succeed on her own terms… Three men travel the world delivering live-saving humanitarian aid to civilians and doctors. Meet people with a neurological disorder that causes their muscles to twist in abnormal movements. Explore the life and career of the unheralded man who changed jazz and popular music forever. 1 in 7 Afghan women dies in childbirth. Sedika Mojadidi explores the people behind these statistics. Hip-Hop: Beyond Beats and Rhymes is a 2006 documentary film written, produced, and directed by… Follow the 2004 Missouri campaign of unknown Jeff Smith, that took on the political establishment. In 1990, two thieves dressed as police officers gained entrance to the Isabella Stewart Gardner…
Race discrimination infects America's capital punishment system. According to a landmark study…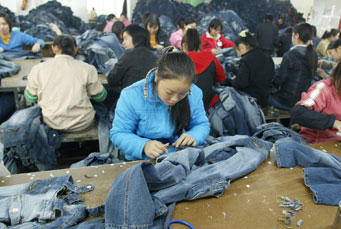 They live crowded together in cement factory dormitories where water has to be carried upstairs in… This eye-opening expose of the $80 billion coffee industry traces one man's fight for fair trade.
Enron dives from the seventh largest US company to bankruptcy in less than a year in this tale told…
In 2001, Japanese American painter Jimmy Mirikitani, over 80 years old, is living in the streets of… Three young Cambodian refugees find themselves caught between a tragic past & an uncertain future. Reveals how Jehovah's Witnesses have helped shape history beyond the doorstep.
This film tells the true story of a bohemian St. Francis and his remarkable relationship with a… Legendary Afro-Cuban pop singer Lupe Victoria Yoli, "The Queen of Latin Soul Music," aka La Lupe or…