7.9
Kagome Higurashi is a modern day young girl who lives with her family by the old Higure shrine. Unbeknownst to Kagome, she is the reincarnation of priestess Kikyo and posseses the "Jewel of Four Souls" The Shikon Jewel. One ill-fated day, Kagome locates an ancient well near her home and is abruptly transported through the well and into a feudal Japan, inhabited by demons. There, she encounters Inuyasha, son of a powerful demon father and a human mother, who is pinned to a tree by an enchanted arrow.
Ended


TV series created in 2000 and concluded in 2010 by Rumiko Takahashi.
The show consists of 8 seasons and 227 episodes.
Upon healing her wounds inflicted by Naraku, using Midoriko's soul, Kikyo runs into Inuyasha again…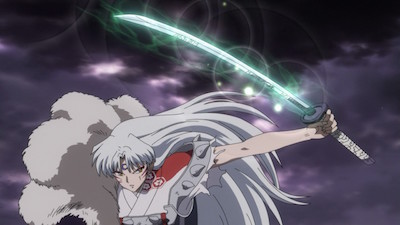 When Inuyasha and his companions return to Kaede's village to tell her of Kikyo's death, he and…
Inuyasha and the group learn about the deadly Band of Seven. This group was constructed of seven…
Seasons
Posters
Similar TV Shows