7.11
The comic adventures of a group of misfits who form an extremely bad concert party touring the hot and steamy jungles of Burma entertaining the troops during World War II.
Ended


TV series created in 1974 and concluded in 1981 by David Croft, Jimmy Perry.
The show consists of 8 seasons and 57 episodes.
The men reach England and prepare for demobilisation.
A head injury changes Beaumont's personality, turning him into a fighting machine.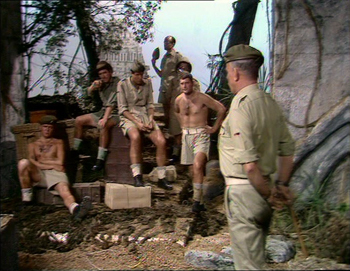 The concert party take refuge from a rainstorm in a ruined temple and fall victim to a fanatical…
Seasons
Posters
Similar TV Shows